Smokey Robinson's Ex-wife Claudette Looks Half Her Age Smiling in a Blue Off-Shoulder Blouse in New Clip
Smokey Robinson's ex-wife Claudette looks nearly unrecognizable and half her age, as she dazzles in a blue off-shoulder blouse while speaking and smiling in a new video.
Claudette Rogers is an iconic singer famously known as "The First Lady of Motown." She is notably the first woman to get signed onto Motown Records.
The talented vocalist and songwriter was married to Smokey Robinson for more than ten years. They made magic through their music before their marriage headed for the rocks, and they began the scuttle over song rights.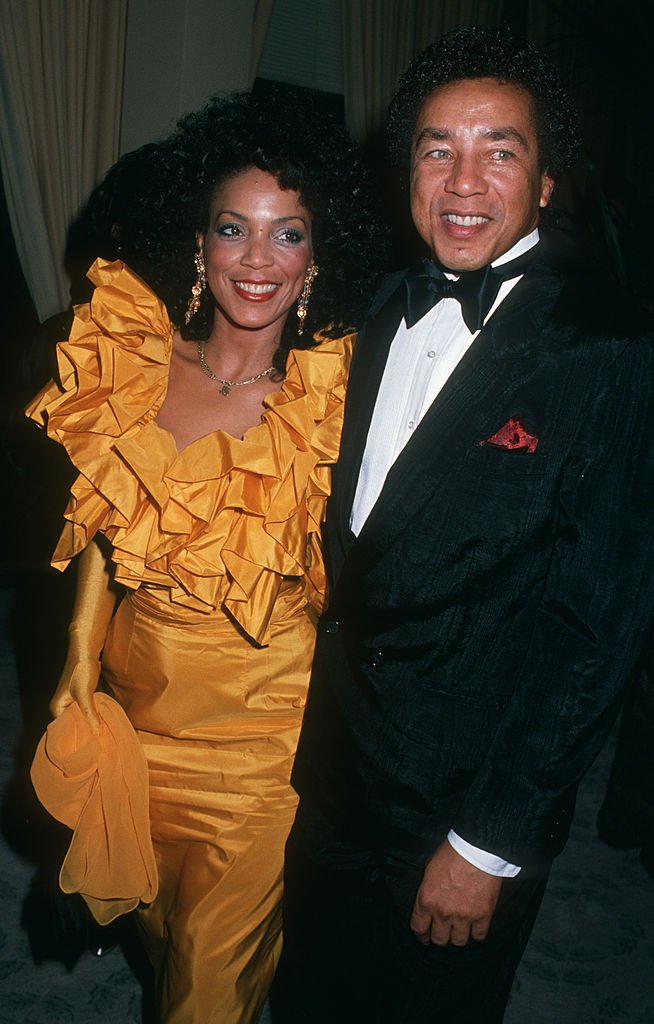 These days, Rogers spends quality time with family; her daughter and granddaughter try to maintain her good looks and has ventured into different things aside from music.
Rogers is still as relevant as she used to be during her time on Motown Records. Fans always have one or two words to compliment her via Instagram when the classic hitmaker posts updates. Less than 24 hours ago, she shared a clip with the caption:
"I'm cooking Seafood Gumbo over on my Youtube channel. I would love for you guys to check out the episode. There's an easy link in my bio!"
In the video, Rogers appeared nearly unrecognizable and ageless in a chic makeup blend—an eye-popping eyeshadow color and dangerously colored red lips.
She donned a sea-blue, transparent, off-shoulder blouse, with a beaded choker and custom-made necklace with the letters of her former band, "Miracle."
The First Lady of Motown might have delved into things like exploring her culinary side and writing children's books, among other things, but she has made it known that her love for the classic band "Miracle" lives on. The singer co-founded the group with her ex-husband, Robinson.
During Motown's 60th anniversary, its leading female stars recalled Rogers' time with the label while appreciating the contributions of "Miracle's" three former members, who are all deceased.
She added that while they made music, "the guys took care of me like their little sister...They always treated me like a lady...and my experience in show business was so different…"
Rogers is not the only Motown Records member to testify to the interesting and thrilling experience that occurred during those years of fame and popularity. Her ex-husband is also pleased with his accomplishments with Motown and in show business.
Although he fell victim to drug abuse at some point, he ruined his career and marriage. In an interview, Robinson admitted that Motown "was a once-in-a-lifetime musical event" that is greatly missed.