Olympian Usain Bolt Welcomes Twin Sons Saint and Thunder as He Celebrates Father's Day
A year after they welcomed their first child, Jamaican sprinter Usain Bolt surprised fans with his announcement that he and his girlfriend, Kasi Bennett, have welcomed twin boys. Check out the Olympian's precious family photo.
Renowned sprinter Usain Bolt celebrated Father's Day with a bang. He and his girlfriend, Kasi Bennett, announced on Instagram the arrival of their twin boys, alongside a family photo. 
The photo showed the retired Olympian wearing a white long-sleeved shirt and Bennett clad in a nude-colored dress. Their firstborn, Olympia Lightning, sat in the middle.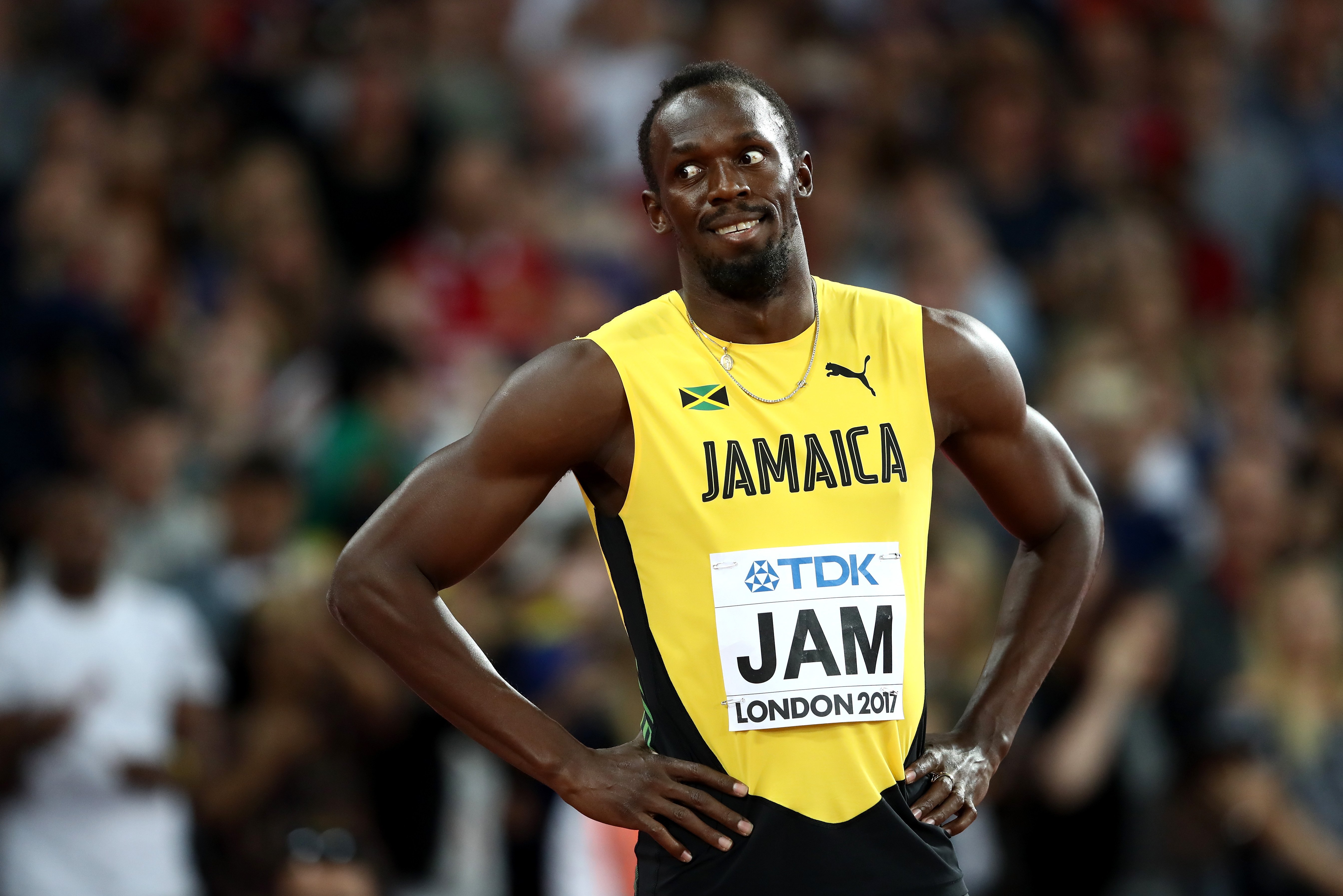 The happy parents proudly showed off their sleeping twin boys who bear unique names, Saint Leo and Thunder. Bolt's delightful snap amassed 356,739 likes and counting. 
Many fans commented on the picture, congratulating the former Olympian and his girlfriend, and pointing out the beauty of their family. One admirer gushed:
"Who said Lightning doesn't strike the same place twice?! ⚡⚡Congrats and Happy Father's Day Daddy Bolt!!! 🙌🏾"
Bolt's fans also remarked about how the twins' birth was kept private despite his fame. The couple, who have been together since 2014, did not publicly announce their pregnancy. 
He found a sense of accomplishment as a father of three.
The champion sprinter and Bennett are known for keeping family milestones private and only sharing if they want to. When Olympia was born in 2020, the couple hid her away from the public eye. 
Bolt later gave the world a glimpse of their daughter at Bennett's previous birthday celebration. Olympia's second name, "Lightning," is a play on Bolt's nickname "Lightning Bolt" during his time as a sprinter.
Bennett praised the 34-year-old ex-athlete for being the greatest father to their three children in a separate Instagram post. The doting mother described him as "the rock of this family."
Aside from being the greatest father ever, Bolt was also the greatest sprinter. He was the only sprinter who won gold medals in the 100-meter and 200-meter sprints at three Olympic events - in 2008, 2012, and 2016. 
Bolt was also regarded as "the fastest man on earth." However, his professional career came to an end after a hamstring injury sidelined him at the world championship in London in 2017. 
His exit from his career caused sadness among fans, but the former eight-time Olympic gold medalist has remained grateful. He found a sense of accomplishment as a father of three.
Bolt, who briefly played soccer professionally, said he's happy and excited to embark on a new journey. Since then, he has been producing music and even released an album, "Clockwork Riddim." 
Another sprinter is looking forward to a peaceful retirement as well. Allyson Felix, who broke Bolt's record for the most titles, shared that she plans to expand her family after this year's Tokyo Olympics.