Brandy's Daughter Sy'Rai Stuns in a White Chanel Dress & Waist-Length Braids after Turning 19
Brandy's daughter Sy'Rai recently turned 19. A birthday bash was held in her honor, and pictures from the occasion were shared via her social media pages. 
Many are aware of Brandy's achievements as an entertainer in Hollywood. The talented woman has spectacular film and song credits to her name; however, they are not the only things she excels at. 
Brandy is also a doting mother to a girl she gave birth to when she was 25. The girl was named Sy'Rai, and she recently clocked 19.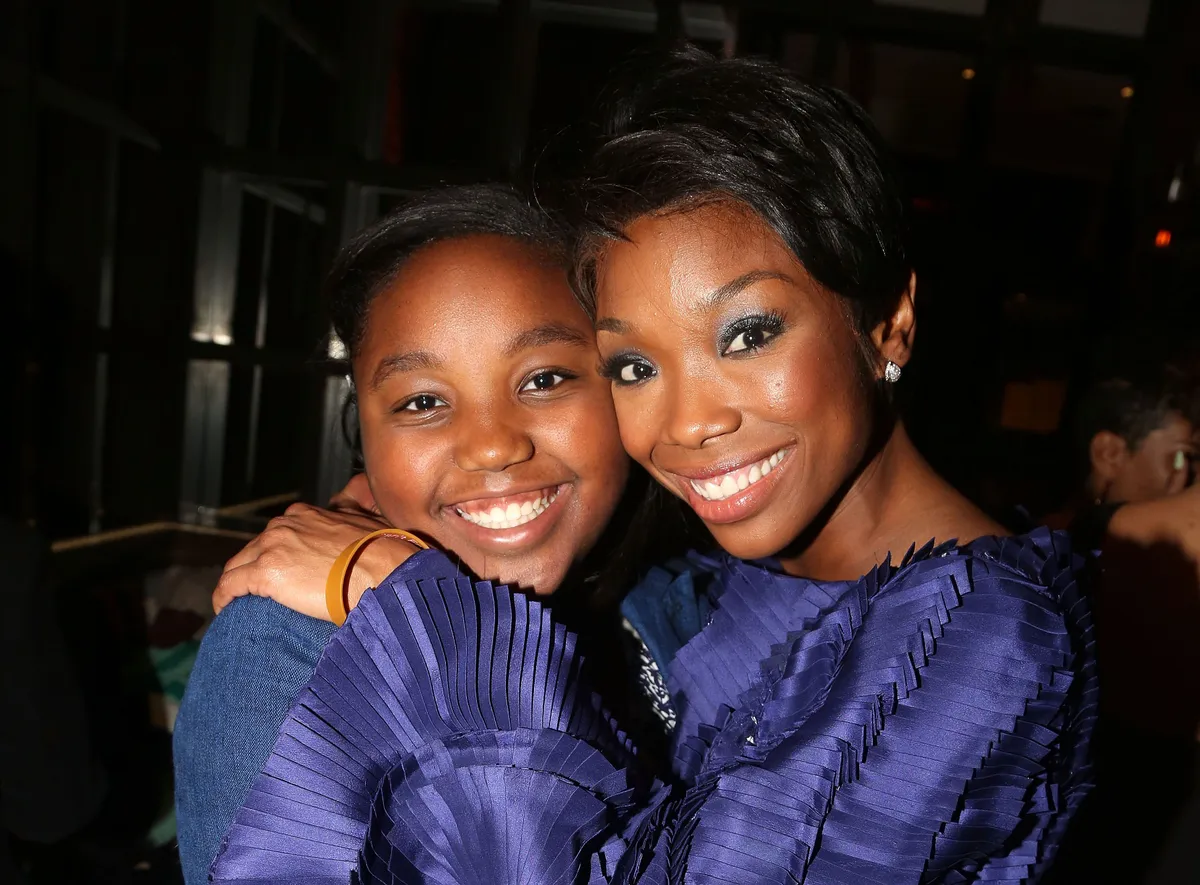 A party was thrown in her honor, and she made sure to keep her social media in the loop by sharing photos from the bash via her pages. 
On Instagram, where she has a huge following, she posted a montage of pictures that captured her posing up a storm with and without friends by her side. Her skin seemed to glow and her hair was styled in waist-length braids. 
She wore a white Chanel dress which she complemented with silver jewelry and white sandals. In her caption, the beautiful influencer thanked everyone who made her "birthday so special." 
After the post went live, the comment section started getting filled with compliments and well wishes from fans who adore the beautiful girl. 
Like her mother, the 19-year-old seems to be interested in making music.
Brandy welcomed Sy'Rai with her then-partner, producer Big Bert. Her birth was very publicized; it even had its own show on MTV which followed her experience with having a baby— it was titled "Brandy: Special Delivery." 
Sy'Rai's parents split up a year after her arrival. After their separation, Big Bert revealed they had never been married despite the image they projected while filming the reality series.
His revelation stained Brandy's reputation, but she was more focused on her daughter, a choice that paid off in the end because when she slipped into depression, Sy'Rai was there for her as well. 
Like her mother, the 19-year-old seems to be interested in making music. At 17, she had already released her first single titled "At Your Best."
She had some help with the song's production, but it was so well put together that anyone would doubt a 17-year-old wrote it. Aside from music, she is also regarded as a social media influencer with 15k followers on YouTube and hundreds of thousands on Tiktok and Instagram. 
With all she has going on in her life, there is little doubt that her fans can expect great things from her in the future. The apple certainly didn't fall far from the tree this time.