Magic Johnson's Wife Cookie Shares Pics with Him, All His Mini-Me Kids & Grandkids on Father's Day
Magic Johnson's wife, Cookie Johnson, is a trailblazer and plays a key role in the fight against HIV/AIDs. Beyond that, she is a loving wife, never forgetting to celebrate her husband on Father's Day. 
Ex-pro basketball player Magic Johnson's wife, Cookie Johnson, posted sweet Father's Day pictures. The snapshots included him and his wife as well as all his children and grandchildren. 
The Instagram post consisted of two pictures. The first was of Cookie and Magic by themselves, while the second was them smiling with their kids and grandkids.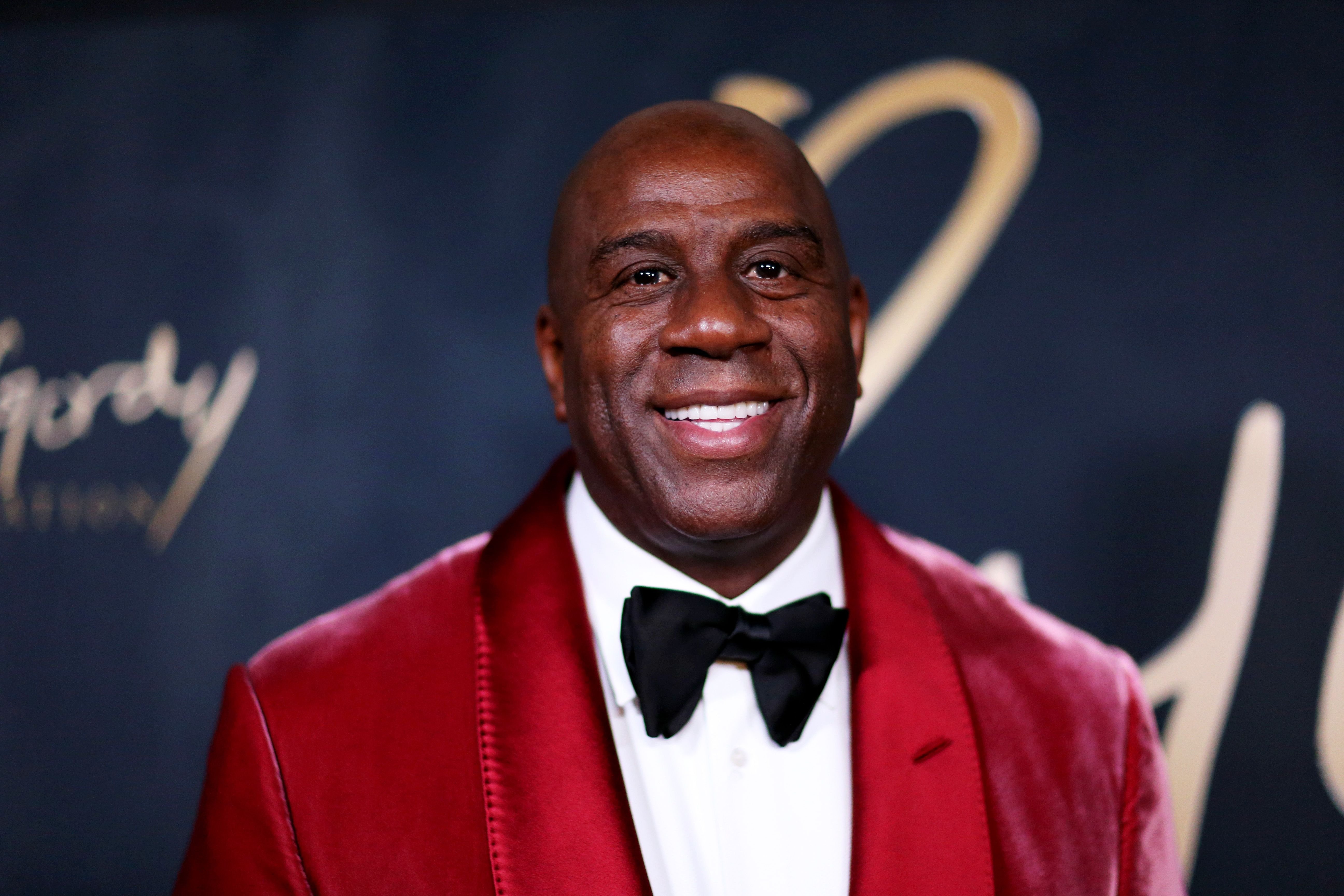 In the foremost snapshot, Magic was sitting while his wife was standing with her hands affectionately placed on him. Taking to the caption, she lovingly penned: 
"Happy Father's Day Earvin, we are so blessed to have you as head of our family! You are the most fun, most generous, most loving father on the planet🌎."
His spouse was dressed in a bright yellow silk dress which she matched with a glittering cross necklace. This shimmering ensemble enhanced their glowing auras.
The second photo was a sunlit scenery of a big happy family. Most of them sat on a couch, including Cookie, their daughter Elisa Johnson, and their grandchildren. Magic stood behind the couch. His sons, EJ and Andre Johnson, stood on either side of him, both smiling widely. 
When it comes to EJ coming out as gay, it has been a long road.
The whole family appears to be involved in charitable activities. Cookie, for example, has been instrumental in fighting against the spread of HIV/AIDS, inspired by her husband's positive diagnosis.
Elisa is also running a blog that aims to bring African-American achievements to the forefront in many industries. Another instance is EJ, who has been outspoken when it comes to advocating for LGBTQ+ rights. 
When it comes to EJ coming out as gay, it has been a long road. Cookie stated that she always had her suspicions since he was three years old. 
She laughingly spoke about him wanting to put on princess costumes and this adamancy towards picking flowers while the other boys played sports. When he finally came out, he received his mother's support. 
It was slightly more complicated when it came to Magic, initially stating that this isn't what he imagined for his son. The following day he resolved to find a way through it and just needed time. 
It is clear that since then, this father has come to fully embrace who his son is. For EJ's 29th birthday, his dad shared a post, encouraging him to keep changing and educating the world. 
He referred to his son as "beautiful" and fabulous." The post's first photo showed a loving picture of father and son smiling in unison.