Joseline Hernandez Praises Her Fiancé Instead of Stevie J on Father's Day & Fans Sound Off
On Father's Day, "Love & Hip Hop" star Joseline Hernandez paid tribute to her fiancé Ballistic Beats, and some of her fans supported her decision to do so. 
The world celebrated Father's Day on Sunday, June 20, 2021. Many celebrities paid tribute to their dads and husbands as they marked the special day to celebrate fatherhood. 
Joseline Hernandez was among the stars who celebrated their significant other on Father's Day. Hernandez, who shares a four-year-old daughter named Bonnie Bella Jordan with her ex-partner Stevie J, paid tribute to her fiancé, Ballistic Beats.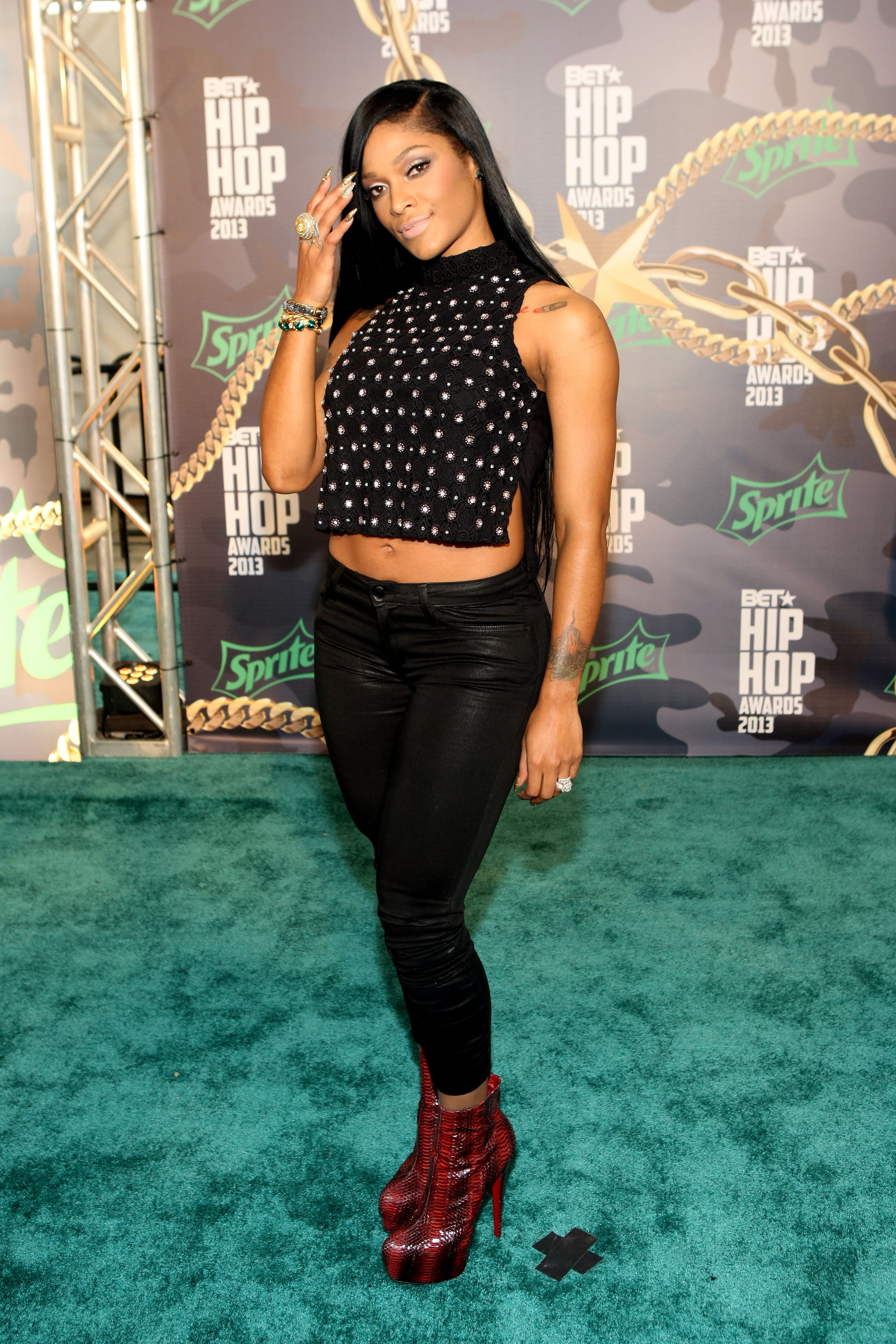 She shared a gallery of pictures showing Balistic Beats and Bonnie posing together at different times. The photos reflected the close bond between Bonnie and her mom's lover.
In the post's caption, Hernandez said Bonnie is blessed to have a father who takes her to school daily, tennis thrice a week, and on vacations. She also thanked Balistic Beats for everything he does for Bonnie before adding: 
"We love you more than ever 👏🏽👏🏽👏🏽👏🏽👏🏽👏🏽 you are a Blessing @balisticbeats May the universe Continue to guide you and bless you ♥️♥️♥️♥️♥️♥️ #happyfathersday." 
Hernandez's fans reacted differently to her heartwarming post, and most of them felt it was right for her to pay tribute to her fiancé rather than her ex and Bonnie's father, Stevie J. 
Hernandez and Stevie J have been engaged in a long-drawn custody battle over their daughter.
One of the fans who commented said Balistic Beats was around when Bonnie was a baby and that Stevie J was only now performing his duties as a father.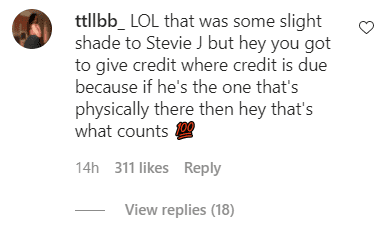 The fan explained that when Stevie J was not performing his fatherly duties, Balistic Beats did so and was still doing so. The fan concluded that Hernandez's post was not a shade at Stevie J but an appreciation for her fiancé for everything he has done for her and her daughter. 
Another fan maintained similar sentiments and said DNA does not make a father. One fan felt Hernandez's post was a shade at Stevie J but understood that she had to give credit to who it was due. The fan added that Balistic Beats' physical presence mattered much.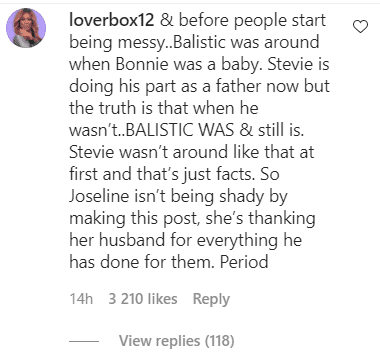 A fourth fan said Hernandez does not have to acknowledge Stevie J if he was not playing his role as Bonnie's dad. One fan observed how Bonnie looked at Ballistic Beats in one of the pictures her mom shared and said it showed how much she loves her stepdad. 
Since their separation in 2016, Hernandez and Stevie J have been engaged in a long-drawn custody battle over their daughter though things seem to have calmed down with the former couple seemingly co-parenting well enough. 
Ballistic Beats, a Miami-based DJ, has been a shining light in Hernandez's life. The couple has ridden through rough waves but remains dedicated to each other, especially since getting engaged last year. 
There are no doubts that Bonnie remains Hernandez's priority, and finding a man like Ballistic Beats who cares so much for her daughter is something she will always be appreciative of.