Tori Spelling Reveals She Is Not Sleeping with Husband Dean McDermott in the Same Bed
Tori Spelling and Dean McDermott's relationship has made headlines since it started. Check out what Spelling recently revealed about their relationship. 
"Saved by the Bell" actress Tori Spelling admitted she and her husband of 15 years, Dean McDermott, are not currently sleeping in the same bed during a radio interview on SiriusXM's "Jeff Lewis Live."
Jeff Lewis got very personal with his questions towards the actress and even remarked that she gave insight into her and McDermott's sex life the last time she was on the show.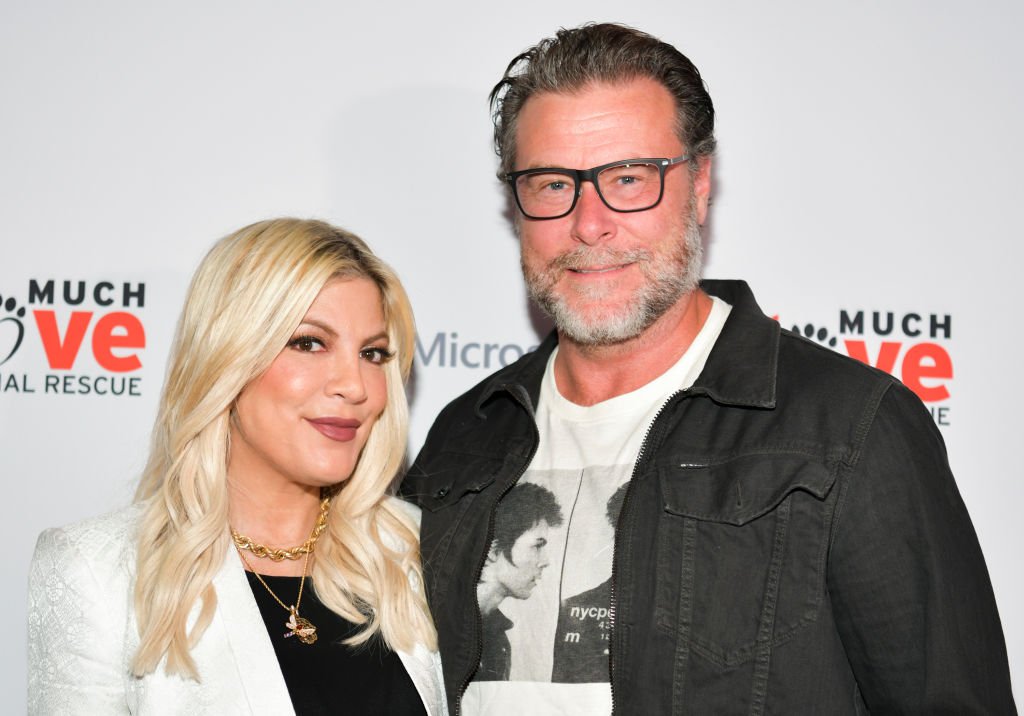 Lewis continued the theme of nosy questions during the interview and straightforwardly asked Spelling if she and McDermott were sleeping in the same bed. Spelling was very honest when replying to Lewis' questioning. 
She explained that they were not sleeping in their bed together. Lewis then asked if he was staying in the family guest room. Spelling responded:
"He's in a room."
The reality star explained the situation. The couple's children, namely their 13-year-old Stella, 9-year-old Hattie, 8-year-old Finn, and the youngest, 4-year-old Beau, and their dogs slept in her bedroom. The couple also shares their eldest son, Liam, 14. 
Lewis asked whether all the children piled into the bed with her, and she clarified that two of her children had their beds in her room. But her 13-year-old and four-year-old slept in the bed with her along with the family's three dogs. 
Spelling previously stated that it was love at first sight when she met her now-husband.
Spelling admitted that the sleeping arrangements happened when McDermott was away for six months in another country. The children had then decided to sleep in their parents' room with their mother. 
The couple's fans first started speculating about their relationship status after McDermott was noticeably missing from the family's holiday card last year. However, Spelling explained in the caption:
"Although Dean is away for work, we did our best to incorporate him. "
However, the rumors continued to spark this May as fans noticed neither posted on Instagram to celebrate their 15th anniversary.
The couple's relationship has inspired headlines since its scandalous start.  When they first met in the early 2000s, they were both married to different partners. Spelling was married to Charlie Shanian while McDermott was married to Mary Jo Eustace, with whom he shares his son Jack. 
Spelling previously stated that it was love at first sight when she mets her now-husband. However, it took cheating on Shanian with McDermott for her to call it quits with Shanian. 
The pair have gone through a lot together. Besides welcoming their five children, they starred on two reality shows about their relationship, "Tori and Dean: Inn Love"  and "Tori & Dean: Home Sweet Hollywood," while juggling their careers and relationship.