Royal Expert Chimes in on Archie Being a 'Prince' Amid Claims Prince Charles Wants to Stop It from Happening
Royal watchers have debated whether Archie will receive a title since his birth in 2018, and the conversation gained more traction when his parents relocated to the United States. 
A royal expert, Camilla Tominey, weighed in on the ongoing debate surrounding whether Prince Harry and Meghan Markle's son, Archie, will be given the title of a prince in the future. 
Tominey, a previous Scoop of the Year nominee, appeared on "This Morning" to give her take on the success of Markle's children's book, "The Bench," and her opinion on the latest updates about Archie's title.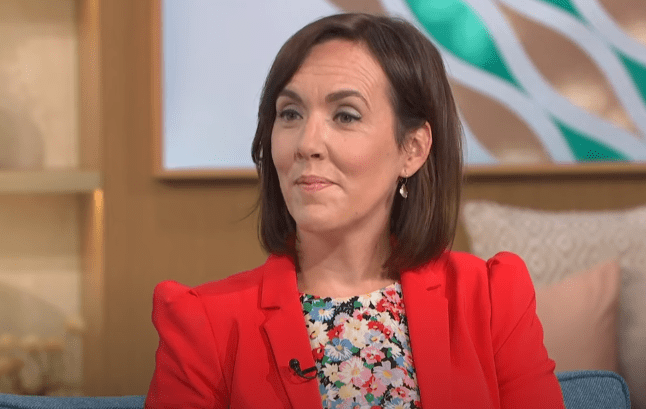 The conversation was prompted by "This Morning" host Phillip Schofield, as he asked Tominey about historian Robert Lacey's claim that Archie would be allowed to choose to take on the title of a prince when he is 18.
Tominey touched on the logistics of the royal titles, sharing Princess Anne had opted for her children not to receive them, while Prince Andrew was adamant that his daughters were entitled to them. Schofield then asked:
"Does the constitution allow Archie, if he wants to, choose to be a Prince?"
The royal expert explained that the UK constitution allows for the possibility of Archie becoming a Prince. However, she elaborated that it would look strange as he has a title he could use, but his parents decided to forego the title. 
No official word about Prince Charles' plans to slim down the monarchy has been published. 
The conversation was sparked by multiple reports about the possibility or impossibility of Archie gaining a title in the future. The current Letter Patent for titles states that grandchildren of the monarch would have a Prince or Princess title. 
When Prince Charles becomes king, Archie and his sister Lilibet will become Prince and Princess. However, Prince Charles would be able to update the Letter Patent, which could prevent them from gaining the titles. 
According to The Mail on Sunday, Prince Charles will ensure that Archie will never be a Prince as the outlet claimed a source confirmed that Prince Harry and his wife were informed:
"Harry and Meghan were told Archie would never be a Prince, even when Charles became King."
It is not a secret that Prince Charles wants to slim down the monarchy. He is worried the British public is getting less keen to finance the royals, as the working members are paid through the Sovereigns grant. 
Many royal watchers and commentators have speculated that Prince Charles will, therefore, block Archie and his little sister, as well as other royal family members, from gaining royal titles. 
However, despite the ongoing speculation, no official word about Prince Charles' plans to slim down the monarchy has been published. Royal fans will have to wait and see what the future king will do. 
Lacey believes Prince Charles would most likely upgrade his wife, Camilla, Duchess of Cornwall's status from princess consort to queen consort. Furthermore, he is unlikely to redo the Letter Patent about titles as soon as he becomes king.