LL Cool J, His Wife Simone & Kids Including Infant Granddaughter All Pose in Camo Outfits in Pics
LL Cool J's wife Simone recently warmed many hearts when she took to social media a post dedicated to the man who fathered her kids. They made quite the impression in camo. 
Father's Day saw millions of people all over the world celebrate fathers in their lives. LL Cool J's wife Simone Smith was among them. She took to her Instagram page with two heartwarming shots that caught the attention of many. 
The first shot captured the beautiful woman posing alongside her famous husband. They were both dressed in matching camo outfits that lent a particular ruggedness to the shot.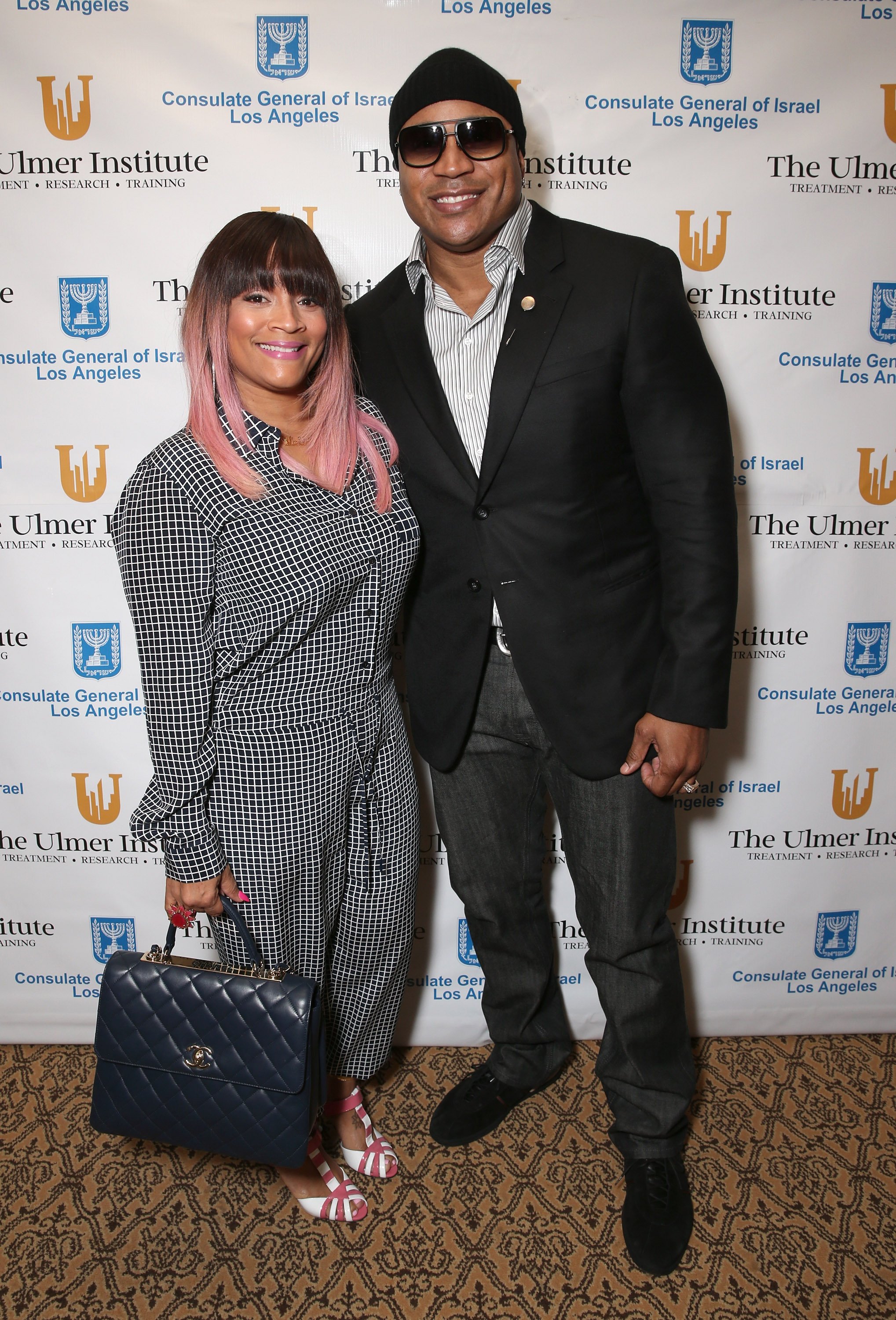 The following image saw the proud parents strike a pose with their children, in-laws, and grandchildren. Like LL Cool J and his wife, they also wore camo, albeit in different shades. 
The family looked happy. In her caption, Simone wrote a simple tribute dedicated to LL Cool J, which captured just how brightly their love still burns. She wrote, "Your strength, courage, and determination inspires me every day," and continued:
"You're my rock, the king of our castle, my partner in life and most importantly a wonderful, supportive, & cool father and granddad. Happy Father's Day baby!!!"
In the comment section, fans gushed over the shot and joined Simone in wishing her man a happy Father's Day. LL Cool J and his wife have been married since 1995, and they share four kids.
Of the four, only Nina has chosen to follow in her father's footsteps, choosing to sing R&B.
The couple met when the famous entertainer was still just a young rapper looking to make his mark in the world. He had been driving down the block when he decided to stop by to see a friend who offered to introduce him to his cousin.
Initially, LL Cool J was going to decline; however, when he caught a glimpse of the said cousin, he backtracked and agreed. They dated for about eight years before getting married. 
They share four kids: son Najee, 31, and daughters Italia, 30, Samaria, 25, and Nina, 20. The rapper turned actor has been candid about how he raised them. 
LL Cool J, who only made it this far thanks to the contributions of his grandparents, made sure to bring up children aware of how exactly the world works. One of his greatest achievements remains having raised kids that aren't "spoiled." 
Of the four, only Nina has chosen to follow in her father's footsteps, choosing to sing R&B. The other three have pursued other careers away from the spotlight. Najee is a talented photographer, Italia works as a licensed real estate agent, and Samaria owns her own fashion brand.
They are already making waves in their respective pursuits, and fans can't wait to see more of what they have to offer in the future. Happy Father's Day LL Cool J!