'Power' Star Naturi Naughton Honored with Her Own Day in New York City
Having won multiple awards and being someone who is unafraid to speak her truth, Naturi Naughton is a walking inspiration. She was recognized for this as the city of New York honored her with a day named after her.
"Power" star Naturi Naughton met with New York City Mayor Bill de Blasio and his wife, First Lady Chirlane McCray. The city honored her by officially declaring June 18 "Naturi Naughton Day."
She shared the wonderful news with her Instagram followers, where she penned that she was "still in AWE!" The actress and singer exclaimed that this was particularly special because her day falls on this year's Juneteenth weekend.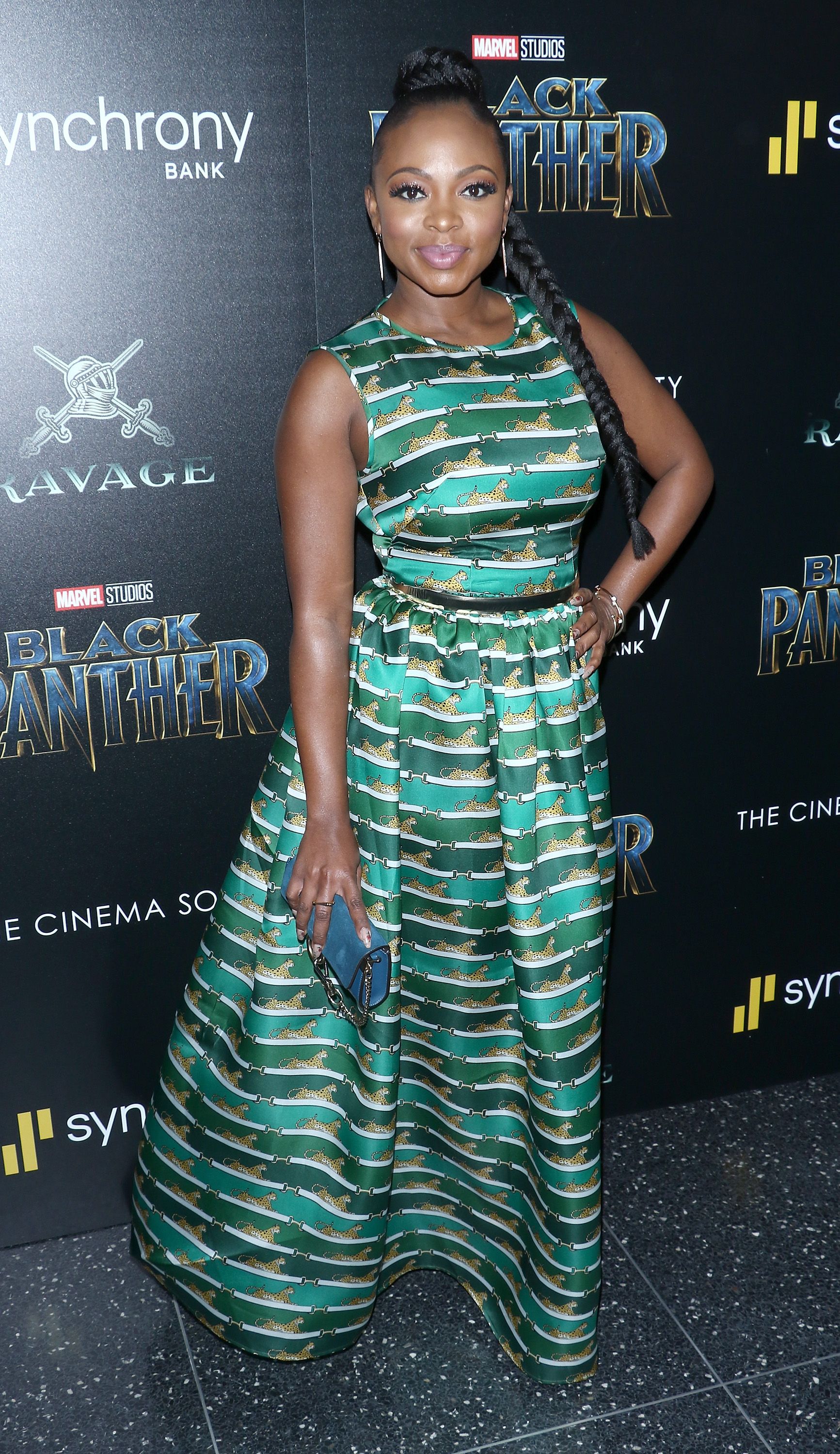 The performer expressed during her speech that as a Black girl with a humble background, she sometimes struggles to comprehend the weight of her achievements. She proclaimed: 
"I am a living example of my ancestors' wildest dreams. I am an example of hope, endurance, inspiration."
The comment section filled up with fans congratulating her. Many of them referred to her as a "Queen" while sending a string of fire emojis to the comment section.
Naughton wore a fit-for-royalty outfit that had an amalgamation of pink, white and black patterns. This multicolored ensemble included a jumpsuit with a long overall coat. 
Although she hasn't revealed who the lucky individual is, she recently got engaged. 
She pulled her braided hair back into a bun. The trouper wore golden and regal-like adornments from her large hoop earrings to her bracelets. 
Naughton's "Queen" status is channeled into her role in the crime series "Power." Speaking to the tenacity of her character Tasha St. Patrick, she expressed: 
"My favorite part about playing [Tasha] is how strong she is and how much of a survivor she is." 
The power woman believes that Tasha explores the reality of Black women in the United States. It illuminates the constant struggles they have to face while having to hold back any vulnerability, she said. 
This actress has displayed her skills in many more series as well as films and Broadway musicals. This includes the film "Notorious," appearances in the series "Mad Men" and the Broadway musical, "Hair."
Naughton has received numerous accolades for her work. She was awarded by The National Urban League of New York for Outstanding Works in TV & Film and The Black Women in Film Summit.
Outside of her professional achievements, Naughton reached a personal milestone this past December. Although she hasn't revealed who the lucky individual is, she recently got engaged. 
In an Instagram post, she stated that this person is her "best friend." In one of the shots, she showed off her diamond-encrusted engagement ring.