Daily Joke: A Mayor Asks If His Wife Has Ever Cheated on Him
Today's joke is about a town mayor who, on his deathbed, finally asked his wife a question that troubled him their entire relationship.
A town mayor was happily married to his beautiful wife for years. They were a great couple with a relationship full of love and understanding. However, there was always one thing that made the mayor doubt his spouse.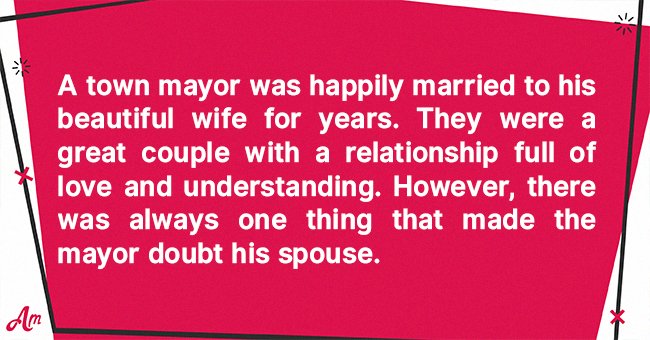 He could not believe she had only ever slept with him. But, he never brought up his doubts to his wife until he was on his deathbed. His wife was gently sobbing next to his side when he asked her if she had ever been unfaithful to him. 
She looked up at him and said gravely, "I can not lie to you while you are so close to death. However, I must admit that I did sleep with other people on two separate occasions. I can assure you that neither meant anything to me."
The mayor sighed. He had always had a feeling his beautiful wife had cheated on him. He had to know the circumstances behind his wife's indiscretion, so he asked her who they were. 
The wife responded, "Well, you know when we were applying for a loan for our house? The bank manager had rejected our request, and so we went home. Then, a few days later, I went back to the bank and got him to reconsider our request."
The dying man then said, "Okay, I understand. Your intentions were good, and hey, it allowed us to get this big beautiful house, and we have had so many good memories after that together. When was the second time?"
His wife paused for a moment. She was worried about how to explain the second situation, as it was complicated. Although her intentions came from a good place, the situation did not sound very good. However, she knew she had to tell her husband the truth.
"Do you remember when you first ran for office, and you were down 2000 votes? Well, I helped the voters reconsider their choice."
Source: Reddit.