Daily Joke: A Dog Buys Lamb Chops in a Meat Shop
Today's #jokeoftheday is about a dog who went to buy lamb chops in a meat shop but ended up giving the butcher a mind-blowing experience that he couldn't ever forget. 
A butcher was busy in the meat shop when a dog showed up at the doorstep. He tried to chase the canine away, but something in the dog's mouth caught his attention. There was $10 and a small note that read, "5 lamb chops, please."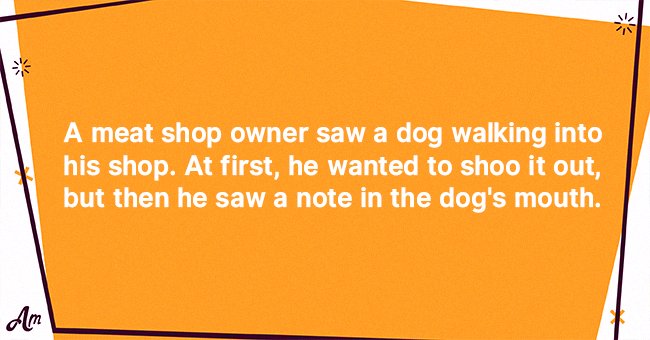 The butcher was stunned by the genius before him and grabbed the money. He makes the order and puts the bag of lamb chops in the dog's mouth before closing the shop.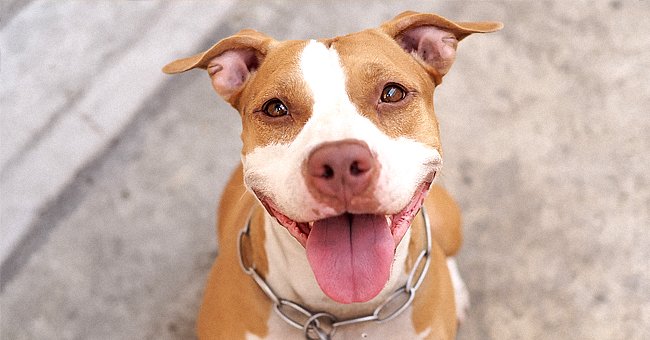 Out of curiosity, he follows the animal and watches as it waits for the lights to turn green and looks both ways before crossing the busy road to get to the bus stop. The wowed butcher follows closely behind the dog.
The dog checks the timetable at the bus stop and sits on the bench waiting for the bus. Once the bus arrives, he walks to the front, checks the number, and boards the vehicle. The butcher follows.
The butcher is awestruck as he observes the dog take in the scenery as the bus moves. When they get to its destination, the dog stands on his back paws to push the "stop" bell and alights from the bus. The butcher follows.
The canine runs up to a house and drops the bag of chops on the step. He runs back down the path and speeds up to smash himself against the door. He keeps at this for several rounds, but there's no answer.
The dog resorts to another method. He jumps on a wall, walks around the garden, hits his head against a window, jumps off, and returns to wait at the front door. After some minutes, a huge guy opened the door. 
The man began shouting and cursing at the dog but was interrupted by the butcher who ran up to him and said, "what the hell are you doing? This dog's a genius." The man scoffed at his remark, saying, "It's the second time this week he's forgotten his keys."