'Alaskan Bush People' Star Bear Brown Gets Emotional As He Remembers His Late Dad Billy
"Alaskan Bush People" star Bear Brown shared a picture of his late father, Billy Brown with an emotional note on Instagram. Bear confirmed the news of his father's death in February on social media.
Bear Brown lost his father in February after suffering a seizure at the age of 68, at their Washington home. He posted his late father's picture on Instagram with an emotional caption on Father's Day.
Billy Brown was an author. "Alaskan Bush People" was based on the lives of the Brown family and how they were building a life in the wilderness, separated from modern society.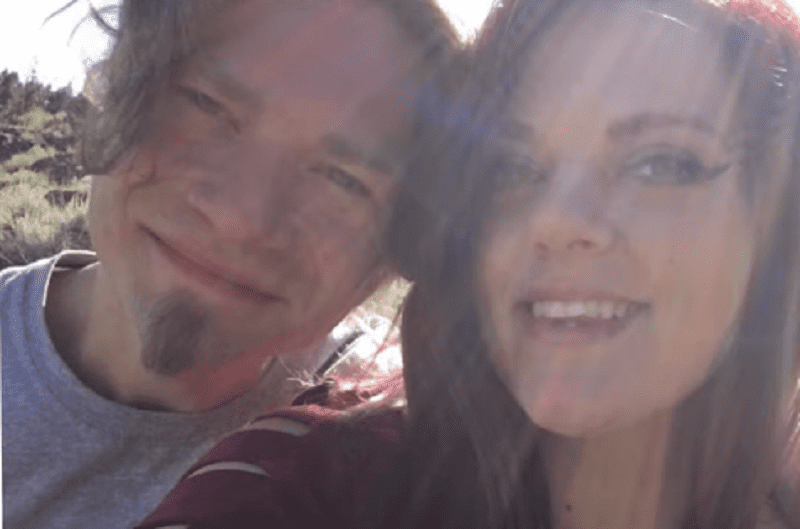 The late reality star's sons, Bear and Matt, posted their father's picture on their Instagram account. The two have been struggling with their own issues for the past couple of years.
Earlier this month, it was the former's 34th birthday. He posted his picture on Instagram in a tuxedo with a nostalgic note about his childhood. A few days later on Father's Day, Bear posted a picture of his late father in a NASA t-shirt. The caption on the picture said:
"Today is not an easy day for me, this is the first Dad's day that I don't have my dad with me!"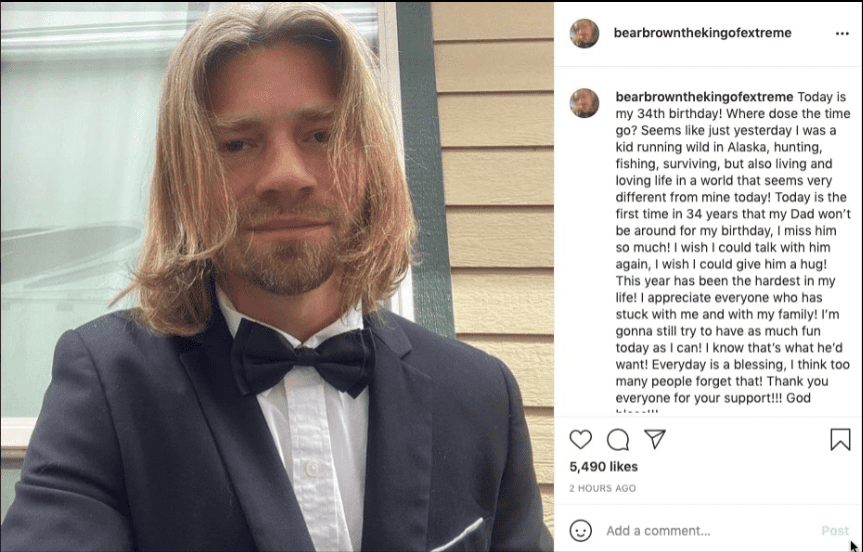 In April, Bear confirmed the problems in his love life over the past couple of years. After speculations arose that his baby's mama, Raiven, cheated on him; he once again broke up with her.
The former couple has a one-year-old son named River. Raiven recently revealed her belief that they are both failing at providing a happy home for their son and it is in his best interests that his parents are separated.
Later, Matt shared his video of digging a grave and burying the baby animal.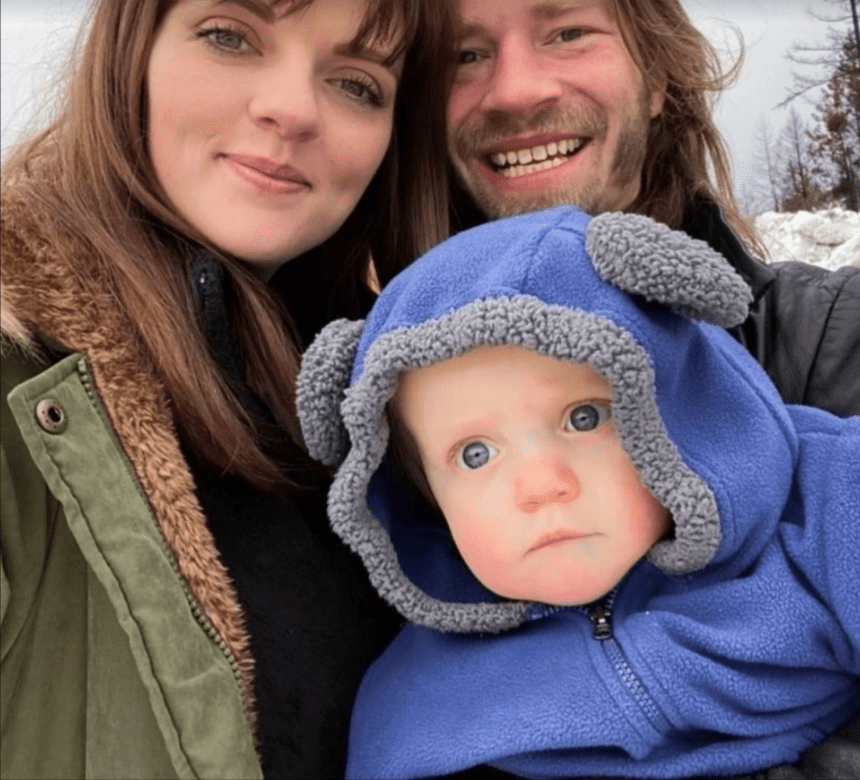 She posted a black and white selfie on Instagram, explaining in the caption that before any drama occurs, she wanted to clear the air and state that the couple will not be getting back together.
Months after his father's death, Matt also shared some sad news of his own. He reported on Instagram that one of his baby birds had passed away overnight. He said:
"I have some sad news. One of the baby birds passed away last night."
The reality star explained that in the middle of the night, his house had gotten cold and the bird crawled out of its nest. When he found the bird, it was already cold and stiff. He tried to warm the bird and feed it, but died.
After losing one of the baby birds, Matt checked on the other two birds, they appeared to be doing fine. Later, he shared his video of digging a grave and burying the baby bird.
Three weeks after Billy's death, the family paid tribute to him on "Alaskan Bush People." In an exclusive first-look on Discovery Channel's "The Legacy of Billy Brown", the family is seen reliving their memories with him.
The special episode features testimonies from the late author's children. He was a loving father to five sons, Matt, Bam Bam, Bear, Gabe, and Noah, and two daughters Birdy, and Rainy. Billy had performed on Discovery's reality show with his family since 2014.