Boxing Icon Sugar Ray Leonard Poses with His Son & Daughter on the Grass Showing Their Likeness
Sugar Ray Leonard comes from a violent upbringing and community but managed to climb his way out and eventually create a beautiful family. His wife recently took to Instagram to honor him for Father's Day. 
Sugar Ray Leonard's wife Bernadette Leonard posted an Instagram photo of the legendary boxer with his son and daughter standing on the grass. The three truly resembled one another. 
The daylight shone brightly on all three of them. Sugar Ray appeared to be straining his eyes through the sunlight to look at the camera.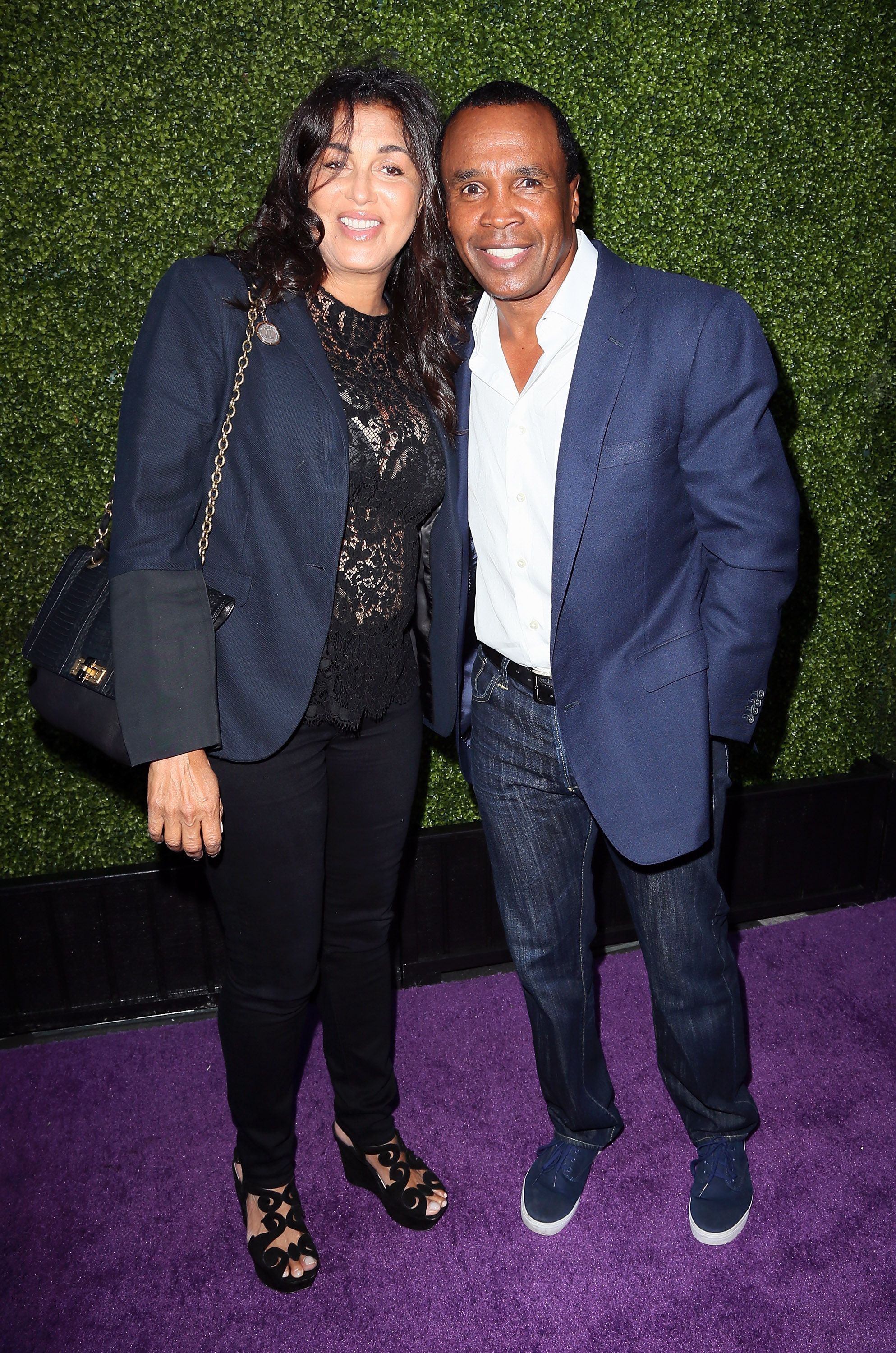 Bernadette posted the picture for Fathers Day, wishing him in the caption and expressing that they are all lucky to have him around. She wrote: 
"May God continue to raise us in character and faith!! Thank you for being our rock!!!! Love you #popa💖"
All three of them looked comfortable and calm in each other's presence as they huddled close together. Sugar Ray placed both of his arms around his two children as he stood in the middle. 
The fighter's son Daniel Leonard wore a pop-art style T-shirt of The Notorious B.I.G. He combined this with comfortable grey pants that stood just above his knees. 
He expressed that the sport [boxing] is for those living in poverty.
His daughter Camille Leonard looked joyful. She had a big grin on her face and her one arm up in the air, seemingly soaking up the sun. 
Earlier this year, the patriarch praised his daughter and businesswoman Camille. He did so by sharing a photo of her on Instagram while honoring her in the caption. 
He wrote about how proud he is of her for establishing and building up her own company. The sweet tribute was also in support of International Women's Day. 
This former professional boxer first became well-known in 1976. He took part in the Olympic Games and won the light-welterweight gold medal. 
This formidable force beat some of the greatest giants in boxing, from Thomas Hearns and Marvelous Marvin Hagler. When he first burst onto the scene, Howard Cosell dubbed him the "new Muhammed Ali."
Sugar Ray opened up about how witnessing violence in his community and his home may have contributed to finding his way to the boxing ring. The idol divulged: 
"Most people look at boxing... and say, 'Wow, I couldn't do that,' because they don't possess the thing inside of us that makes us go through pain."
He expressed that the sport is for those living in poverty. The "new Muhammed Ali" seemingly implied that these situations help individuals develop the capacity to fight.