LL Cool J's Wife Simone Dons a Blue Floral Kimono & Matching Chanel Purse in Recent Photo
LL Cool J's wife recently stunned her fans with a gorgeous photo of herself dressed in an exotic outfit— she also had motivational words for her fans. 
Simone Smith started her week "excited" for the many opportunities it is bound to bring to her doors. The jewelry designer shared a post on Monday which featured her posing in a lovely outfit. 
She stood in front of a mounted wine cellar as she posed in the outfit, which consisted of a blue floral patterned kimono which she wore on top of a white V back and a pair of denim pants.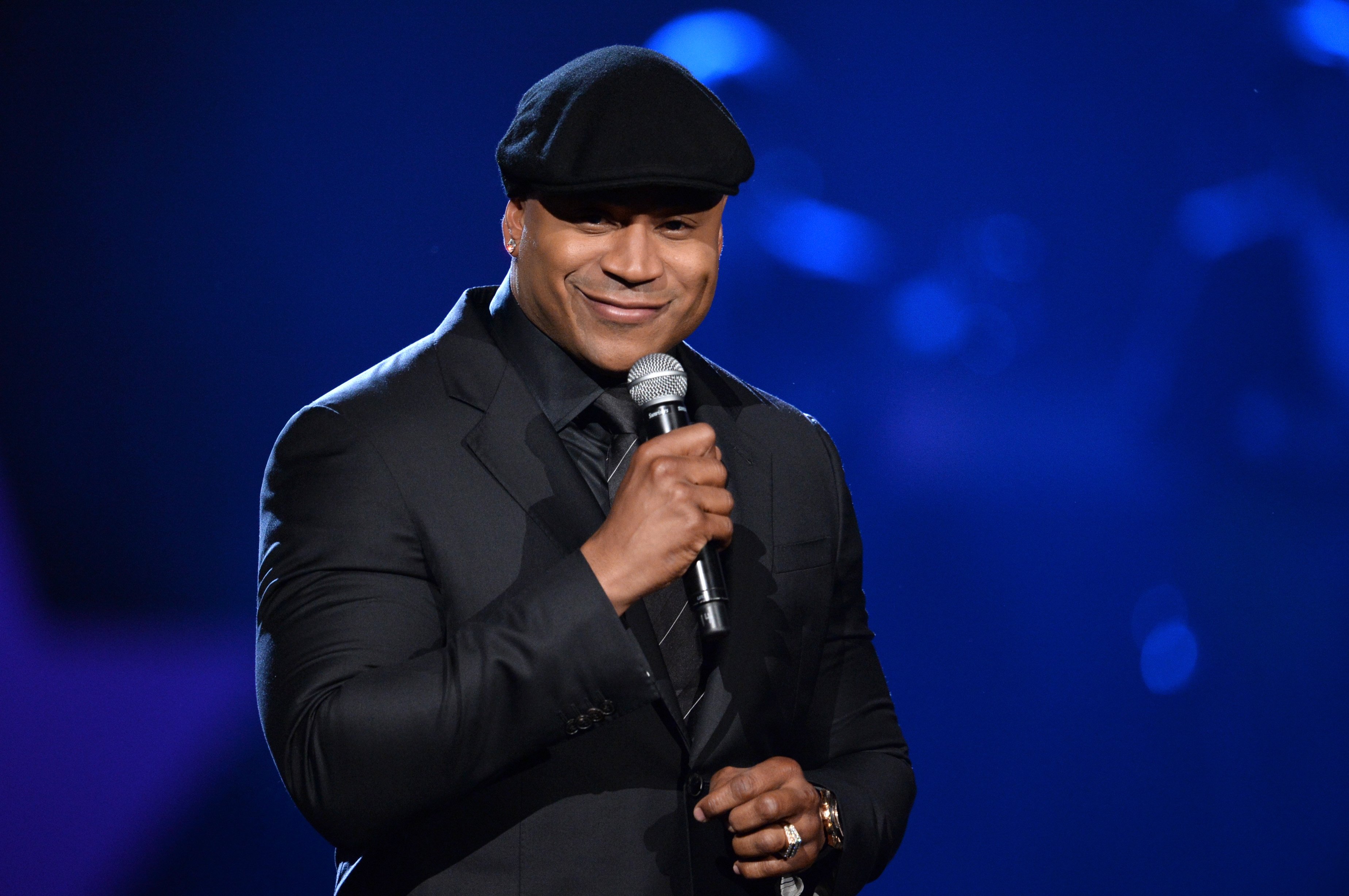 Her blonde braids were packed in a large tight knot at the top of her head, and she carried a Chanel purse that matched the strappy green heels she had on. 
True to her love for diamonds, Simone had on several jewelry pieces, mostly golden. The smile she plastered across her beautiful face reached her eyes, conveying happiness. 
In her caption, Simone described the day as "moody" before describing the mood as an "exciting one." She continued by revealing that she was "stepping into a week full of new blessings!" 
As she ended the uplifting write-up, she expressed love for the kimono she had on and gave a shout-out to the outfit's designer. 
In the comment section, her fans had nothing but sweet words for her. One declared that she was "distinctive," while another tagged her "super cute." 
Simone is most famous for turning her love for jewelry into something profitable. She has a jewelry brand where she designs different exquisite pieces she often promotes with the help of her A-list friends. 
One of her most notable projects saw her partner with her friend Mary J.Blige to make a jewelry line called "Sister Love." It was launched at an event organized to celebrate the importance of sisterhood among Black women. 
More recently, she launched a meaningful new collection modeled by celebrities like Niecy Nash, Vivica A. Fox, Kym Whitley, and Cookie Johnson.
The collection is called "Black Love," and it reportedly revolves around a Black fist motif. The campaign was inspired by the velvet paintings that adorned the walls of where Simone lived as a child. 
When she is not busy promoting her businesses, Simone can be found enjoying a great time with her family. She and her husband have been married for decades.
They met when she was just 17, and his gift of earrings was one of the things that put her on the path that led her to the discovery of her love for jewelry. Fans hope their burning love for each other never runs out of fuel.