Sasha Calle Is the New Supergirl — Meet the Actress Who Also Has a Performing Arts Degree
"Young and the Restless" actress Sacha Calle was recently announced as Supergirl in two upcoming movies of the DC Extended Universe. She became the first Latina Supergirl ever.
Born in August 1995, Calle's on-screen credits go back to 2017 when she portrayed Virginia in "Socially Awkward." She shot to stardom in 2018 after booking the part of Lola Rosales in "The Young and the Restless." 
Calle's most important role to date is that of Supergirl. She is expected to debut in the DCEU in 2022's "The Flash" and reprise the part in "Supergirl," which release date is still unknown.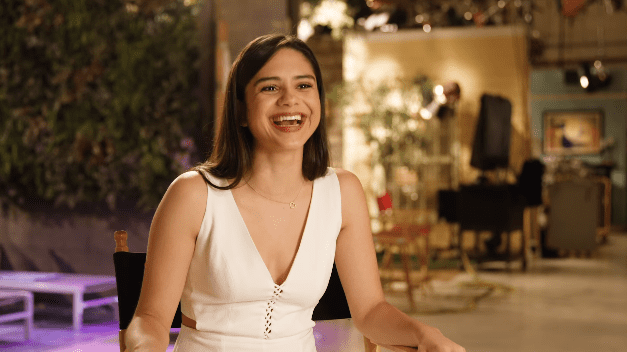 "The Flash" director Andy Muschietti watched over 400 auditions but was impressed by the toughness and vulnerability Calle showed. He pointed out that Calle was "destined" for the role.
It is important to point out that the auditions, meetings, and chemistry reads – she did one with Ezra Miller, the Flash in the eponymous film – were done virtually.
The final meeting, when Muschietti told Sasha Calle she was the next "Supergirl," made it to the director's Instagram account, and it showed Calle in disbelief and very emotional. 
Muschietti initially asked her if she could fly, but Calle didn't understand what he meant. He then showed the Supergirl costume, and the Colombian-American actress began shedding tears.
DC fans are comparing Calle's casting as Supergirl to Gal Gadot's casting as Wonder Woman.
Melissa Benoist, the current Supergirl, also gushed about Calle and said she "just seems perfect" for the role. Benoist admitted that the best thing to do was staying true to herself. She added: 
"I did it as the first female superhero show since Wonder Woman, but Sasha will be doing it as the first Supergirl who is a person of color."
Calle was born and raised in Boston, but since her mom's side of the family lives in Colombia, she moved to the South American country when she was ten. Two years later, she came back to the States.
After graduating high school, she studied at the American Musical and Dramatic Academy and graduated with a BFA in Performing Arts.
DC fans are comparing Calle's casting as Supergirl to Gal Gadot's casting as Wonder Woman, mainly because both actresses had modest careers. 
Now, Gadot's appearances in the DCEU made her a star, and people hope that "The Flash" and "Supergirl" do the same for Sasha Calle and her career. We can't wait!