Telegraph: Harry and Meghan Declined 'Earl of Dumbarton' Title for Archie for Fear of Bullying
The Duke and Duchess of Sussex reportedly declined the "Earl of Dumbarton" title for their son, Archie, for fear that the title might be shortened to "dumb," resulting in bullying.
After Meghan Markle and Prince Harry became parents to their first child, the couple received updates that Archie would be given the title of "Earl of Dumbarton."
However, an insider shared that the royal couple did not give their assent to the title as they feared that their son might become subject to displeasing nicknames like "dumb."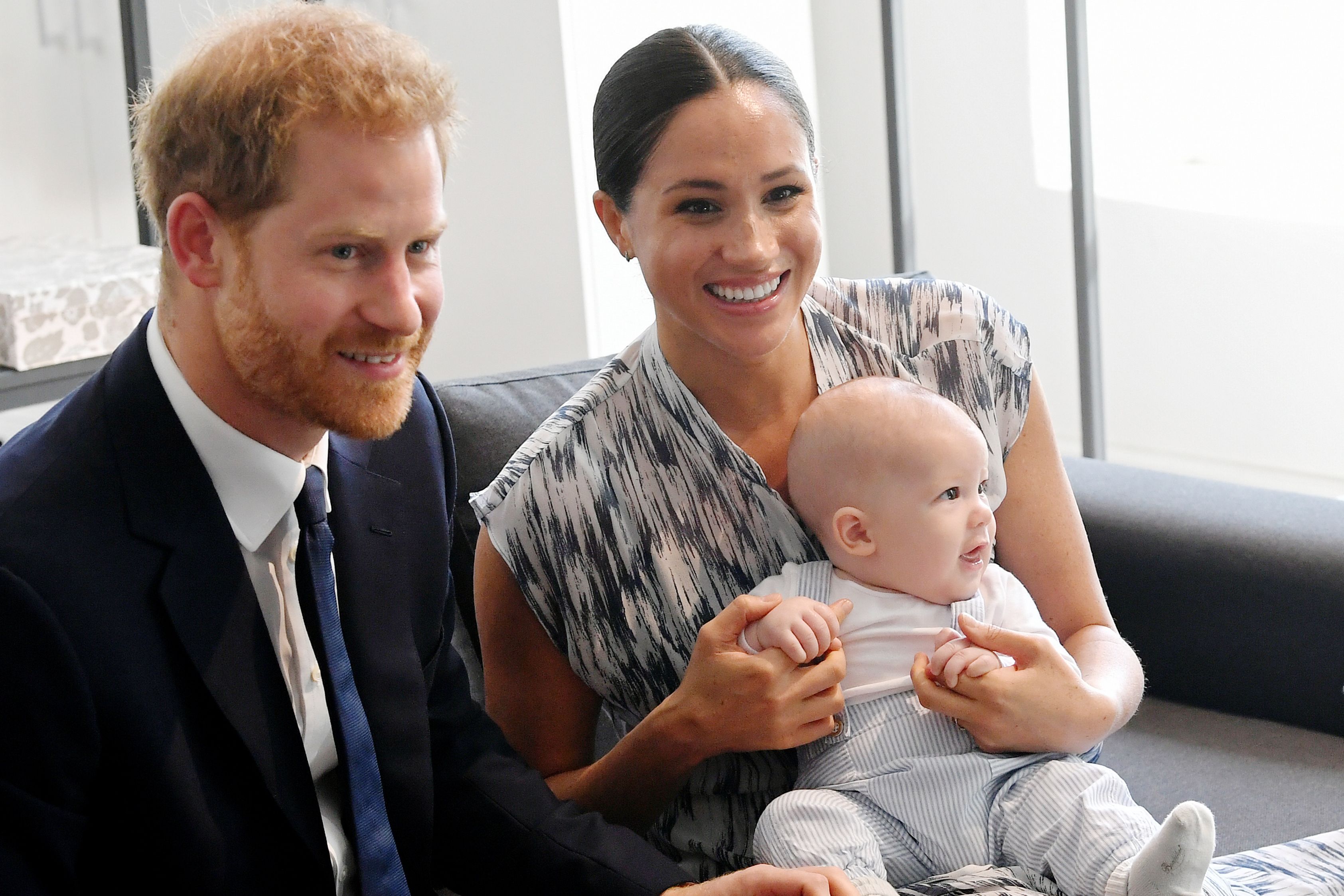 The source noted that it was not just Markle who pointed out the issue with the title, but Harry as well. In subsequent times, the rapport between Prince Charles, Harry, and Markle also dwindled.
This is so because Prince Charles mentioned that Archie would not be given the title of prince when he becomes the King. According to reports, Charles meant to cut down on titles in the monarchy. 
Sources close to the royals of Sussex relayed that Charles plans to make amendments in the monarchy laws concerning titles, to make his decision effective.
In line with this, many sources shared that Markle and her spouse seemed not to have a problem with Charles' decision until they had their revealing interview with Oprah Winfrey.  
Campbell showed support for the Sussexes, noting that the couple only expressed their opinions on mental health issues.
The insider added that Harry had specifically been adamant about not wanting any titles for his child, just like his cousins, Zara, and Peter who were not raised with titles.
However, during the couple's interview with Winfrey, Markle mentioned that Archie was disallowed from holding a royal title and a "His Royal Highness" prefix.
Today's the day.

Oprah with Meghan and Harry: A Primetime Special airs tonight at 8/7c on @CBS. #OprahMeghanHarry pic.twitter.com/hHFppSFrW8

— Oprah Winfrey (@Oprah) March 7, 2021
However, following the interview, the palace has spoken up that Archie was not presented with a title because of the royal protocols. The monarchy also noted that it had nothing to do with race.
A royal source explained that under the laws that George V designated, only those directly in line to the succession of the throne are entitled to the title of Prince and Princess. 
This means that Archie can only be given the "prince" title when Prince Charles becomes King. However, with Charles' proposed change of law, only the heirs to the throne and their immediate families would be given full titles. 
Earlier this month, petitions were signed by multitudes asking Markle and Prince Harry to forfeit their titles. "Today Extra" host David Campbell weighed in on the development.
Campbell showed support for the Sussexes, noting that the couple only expressed their opinions on mental health issues, and this did not warrant the removal of their titles.