Bindi Irwin's Husband Chandler Shares Sweet Snap of Their Giggling Daughter Grace
Proud dad Chandler Powell won't stop gushing over his baby girl, saying she is now smiling all the time and enjoying walking through the zoo with her parents.
Chandler Powell,24, and his wife Bindi Irwin,22, introduced their little girl, Grace Warrior, to the world 3 months ago as they celebrated their first wedding anniversary, saying she had chosen the perfect time to be born.
The young couple has since been updating their fans on Grace's milestone, posting pictures of her first encounter with a koala as well as other animals in the zoo.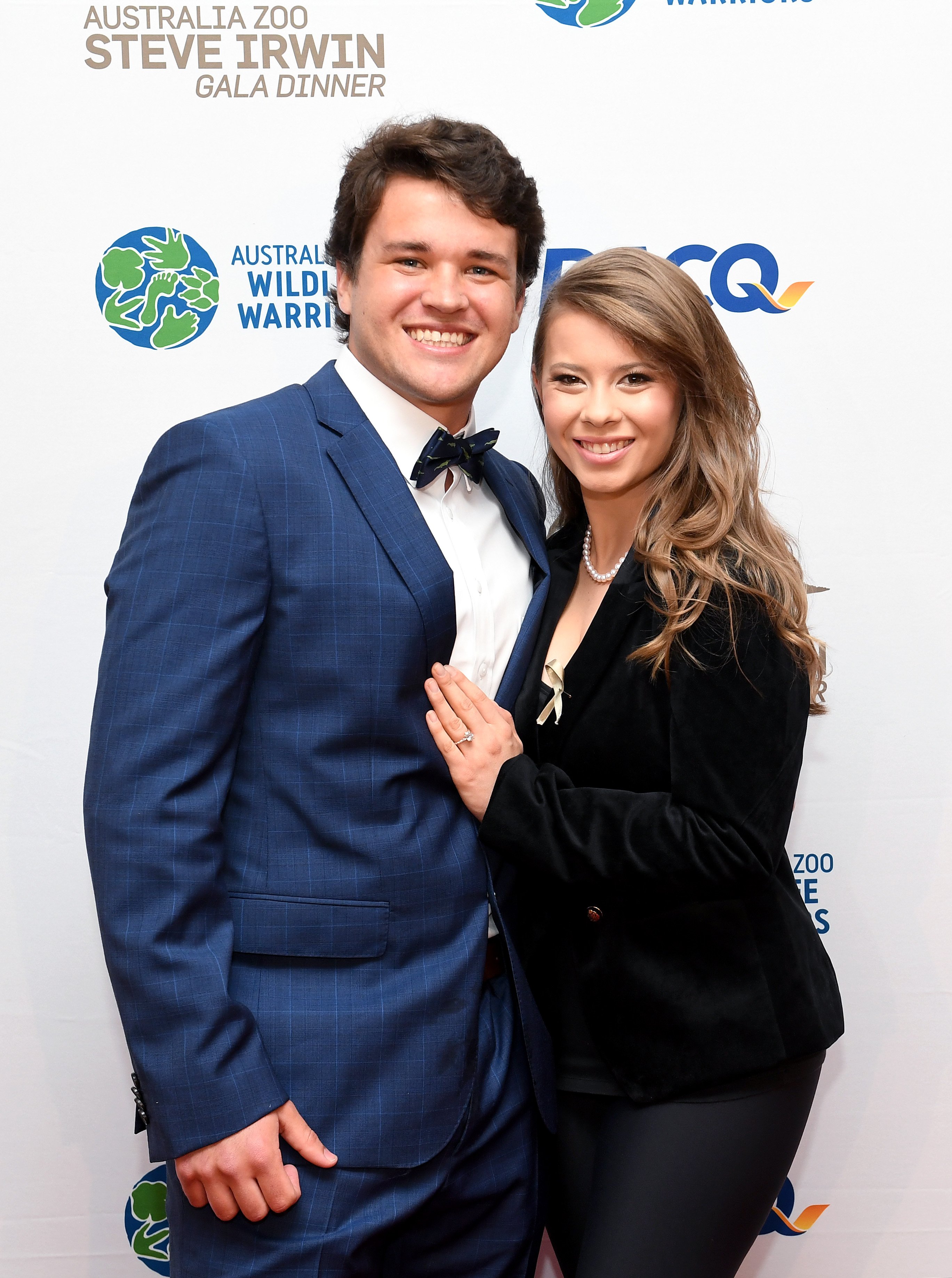 The sweet photo shows an all smiley Grace cradled in her snuggly pillows, in a onesie, and with a beautiful hairbow on her head. She is snuggled next to a stuffed koala.
In the caption, Powell cannot stop gushing over his little girl with a beautiful message, saying that Grace is just like her mom and enjoys the flower garden just as much. A fan could not hold back her excitement and commented saying:
"Little Grace is the cutest. So much like her beautiful parent!"
The post comes only days after Irwin announced that she would be taking time off social media to focus on what's important - her family.
The announcement was accompanied by a beautiful black and white photo of herself with her daughter and a message of the need always to be aware of one's mental health care.
Legend has often been spotted in matching outfits with his son.
She says she is grateful that she gets to share her family and conservation work with her fans and urges them to follow Australia Zoo as well as her family on social media to keep up with their adventures.
Bindi also posted look-alike photos of herself with Grace, citing the similarities between them and noting that they both loved the same things. The caption read:
 "We both love our hoodie towels!"
Like Powell, many Hollywood fathers dot on their daughters, and one such dad is John Legend, who shares two beautiful kids, Luna,5, and Miles,2, with his wife, Chrissy Teigen.
Legend has often been spotted in matching outfits with his son and doing Disneyland-themed parties with his daughter. Legend seems to really be enjoying fatherhood.
David Beckham, who has been married to his wife Victoria Beckham, has 4 kids; Harper, 9, Cruz, 16, Romeo,18, and Brooklyn, 22. He says that he has won many things, achieved even many more, but his one greatest achievement is his kids.
Idris Elba is a doting father to his two kids, Winston,6, and Isan, 19. He says he loves being a father and says you can take everything else from him but never take away his kids.