Halle Berry, 54, Looks Fierce In a Golden Jumpsuit with Low Neckline in Recent Snap
Halle Berry claims her ketogenic diet is what's keeping her looking so young. Although there is contested research around this idea, her latest golden-smacked photo might serve as anecdotal proof.
54-year-old Halle Berry looked half her age in a recent snap she shared on Twitter. The award-winning actress gave the camera an intense look while donning a low neckline golden jumpsuit. 
Using her acting skills, the talented performer gazed right through the lens. The actress managed to find that sweet spot between simmering rage and beauty.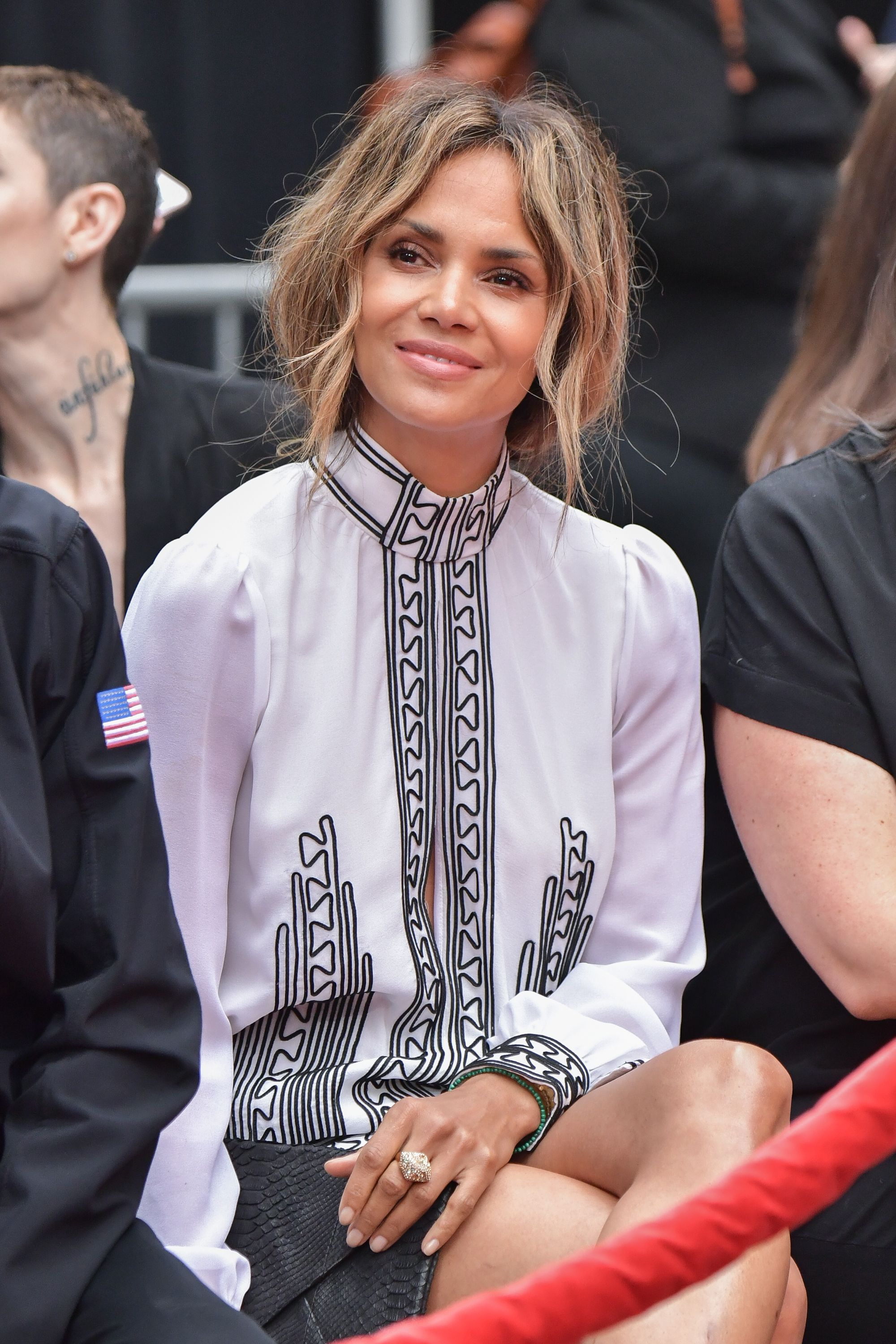 The picture was shrouded in luminescent gold, from the background to her sparkling jumpsuit and even the subtle streaks in her hair. She tweeted: 
"It's solid gold, baby."
These light hues enhanced her dark stare, intensifying its impact. The jacket donned shoulder pads, also emphasizing the power burning in the trooper's eyes.
The low-cut neckline gave followers a glimpse at the side of her bust. Her luscious tresses fell in this skin-baring gap on her chest, subtly emphasizing the elegantly refined look. 
Berry... uses her platform to commemorate artists who are often women of color.
Many followers loved the picture, commenting that Berry looked stunning. One, however, criticized the lavish outfit, stating that she should have spent her money on helping those less fortunate instead. 
At 54 years old, it is obvious to see that the "Catwoman" star has flawless skin. Although there is conflicting research, Berry claims her keto diet is responsible for this and helping her manage her diabetes, expressing: 
"For the past almost 30 years I have been following the ketogenic lifestyle."
When it comes to beauty below the face, Berry also has some advice to share. The performer says that one should choose exercises they enjoy and lean into the discomfort when learning something new. 
Anyone familiar with this "Monster's Ball" actress's Instagram account knows she spends a lot of time encouraging her followers to work out.  However, she utilizes it for much more than that.
Berry also uses her platform to commemorate artists who are often women of color such as Regina King and Chloe X Halle. Recently, she thanked her fans when she reached 7 million followers. 
However, Berry's iconic status goes well beyond her Instagram following. Her famed name has crept its way into the world of rap, with many artists including it in their lyrics. 
Kanye West and Kendrick Lamar have both incorporated it in their own songs, just to name two. The actress herself doesn't mind, once exclaiming she actually loves it.