Meet Kenan Thompson's Wife and Mother of His Two Daughters Christina Evangeline
Comedian Kenan Thompson has been married for almost a decade now to his adorable wife, Christina Evangeline. The pair are also parents to two adorable daughters. Here is all to know about the matriarch of the family.
Family is important to comedian and "Saturday Night Live" star Kenan Thompson, a proud husband to his wife Christina Evangeline and their daughters, Georgia Marie and Gianna Michelle.
Thompson and Evangeline have been married for almost a decade, and although she loves to live a private life, she often shares pictures and videos of herself and her family on Instagram.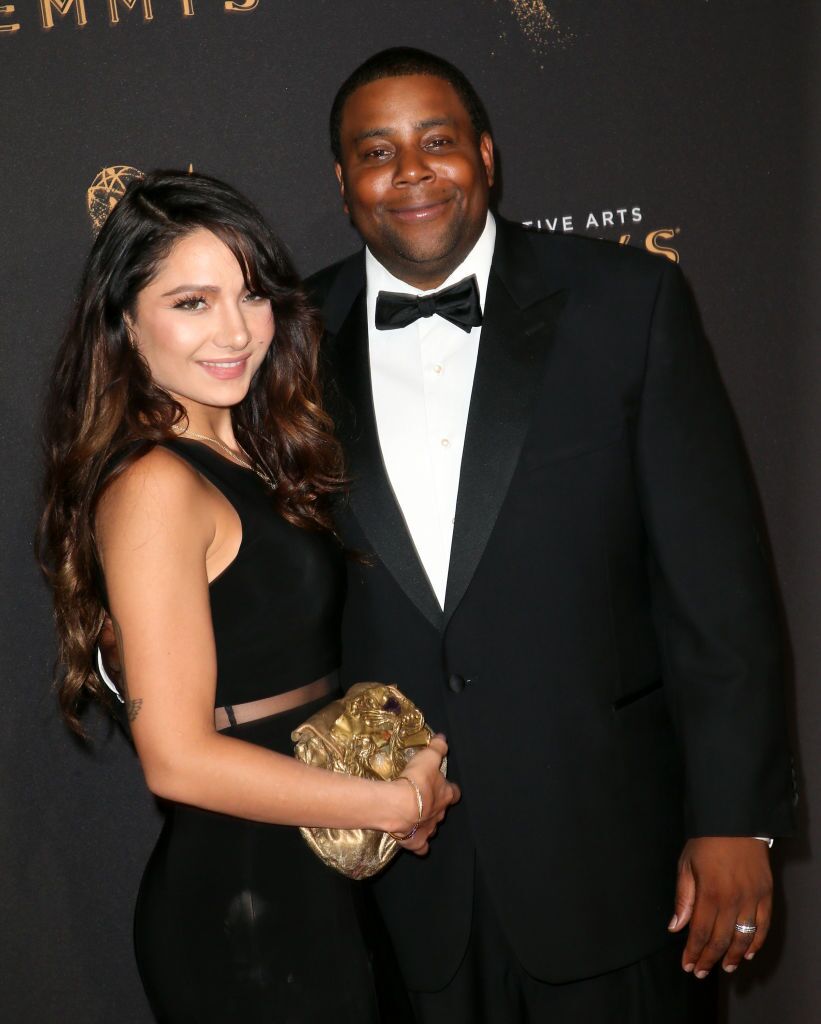 Aside from being an incredible mom, Evangeline's main profession is a wellness advisor for a company called Evermore which she founded. The company provides support for bereaved individuals, an issue close to her heart as she has lost her father and grandfather.
When she is not working as a wellness advisor, she works as a photographer, model, and actress, having appeared in the short movie "Mini Supreme" in 2015.
Although the age difference between Thompson and Evangeline is almost a decade, the couple enjoys each other's company and never fails to tease one another.
She has encouraged her daughters to be active socially and politically.
The two were introduced to each other by talent manager Danny Estrada in 2009. They became close friends, and fast forward to 2011, they wed at an aquarium in Atlanta, Georgia.
Before getting married, Evangeline and Thompson had lived together as a couple and were excited to share their marriage moment with close friends and family.
They welcomed their first daughter Georgia Marie in 2014, and in 2018, their second child, Gianna Michelle. The girls are adorable little princesses, as seen on their mom's Instagram feed.
From sharing cheeky pictures of herself and Thompson to posting pictures and videos of her daughters, the Thompson household looks to be a lot of fun for both parents and children.
One interesting thing about Evangeline is that from a young age, she has encouraged her daughters to be active socially and politically by taking them to protests. For example, in 2018, she took her oldest daughter to the Women's March.
When the family is not lending their voice to social issues, they love having a good time and have been spotted often visiting Disneyland.
While Evangeline does not have issues with Thompson's career, he recently revealed she "did not love" the fact that he was going to be playing the role of a widower in a new sitcom he features in.
The NBC sitcom titled "Kenan" follows Thompson as he navigates life as a widowed father of two girls trying to balance work with life as a single dad.