Steve Harvey & Wife Marjorie Celebrate 14 Years of Marriage with Photo Tributes for Each Other
On their 14th wedding anniversary, Steve Harvey and his wife, Marjorie Harvey, sent each other heartfelt messages. Take a look at the longtime couple's sweet Instagram posts.
Renowned television host and comedian Steve Harvey has given a lot of material things to his wife, Marjorie Harvey. Still, nothing can surpass his unconditional love for her.  
Steve shared on Instagram a video that showed many photos of himself with Marjorie in honor of their recent wedding anniversary. The pair have been married for 14 years.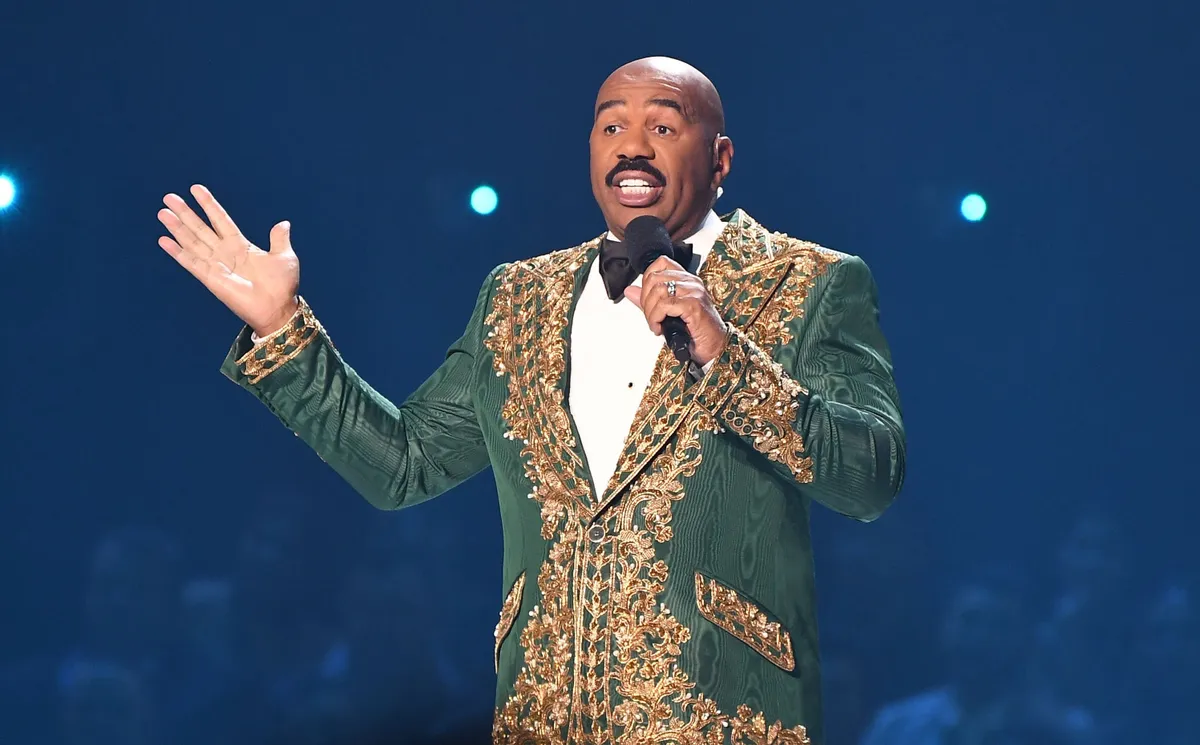 The pictures were mostly taken from the couple's past vacations. Steve added a few clips, including the one where he played the piano with Marjorie lying on top of it. He wrote:
"We celebrate our anniversary today."
Steve's anniversary post amassed more than 1.5 million likes and over a thousand messages from fans greeting and wishing him and his wife more years of happy union. 
Besides fans, Hollywood celebrities also extended their greetings to the power couple. Seeing Steve's sweet tribute, Marjorie gushed, "Always and Forever Baby."
The pair shares seven blended children.
The doting mom also posted a sweet photo on her Instagram feed that showed her kissing her 64-year-old husband. They appeared to be having an intimate date inside a fancy setting.
Posting social media tributes and having private celebrations are among the couple's traditions. They make sure to remind each other of their undying love amid their busy careers. 
Steve and Marjorie have been married since 2007. Besides love, the "Family Feud" star believes financial equality plays a crucial role in a long-lasting relationship. 
According to Harvey, a couple should have four bank accounts. The first two accounts are for independent spending, and the other two joint accounts are for essential savings and expenses.
For the joint accounts to be accessible to the couple, two signatures should be required. When they decide to save more money, they should inform their children about it. 
Steve said the financial setup has worked for him and Marjorie. He shared that it took him a while to learn that his wife was an independent woman capable of providing for the family.
The pair shares seven blended children. Marjorie, who is Steve's third wife, has three children from a previous relationship - Lori, 22, Jason, 28, and Morgan, 32. 
For his part, Steve has four children from two previous marriages - 37-year-old twins Karli and Brandi, Broderick Jr., 28, and 22-year-old Wynton.