La La Anthony Looks Unbothered Celebrating 39th Birthday in a Skimpy Red Bikini Amid Divorce
La La and Carmelo Anthony are going through a divorce after a decade of marriage. However, the television personality appears to be living her best life; she recently took to Insta to show off her red bikini. 
La La Anthony shared a picture of herself on Instagram, where she stunned in a skimpy red swimsuit. She posed nonchalantly while celebrating her 39th birthday amid her divorce from Carmelo Anthony. 
The three pictures showed off the celebrity's curvaceous figure. The glow of her skin complimented her silky sun-kissed brunette tresses.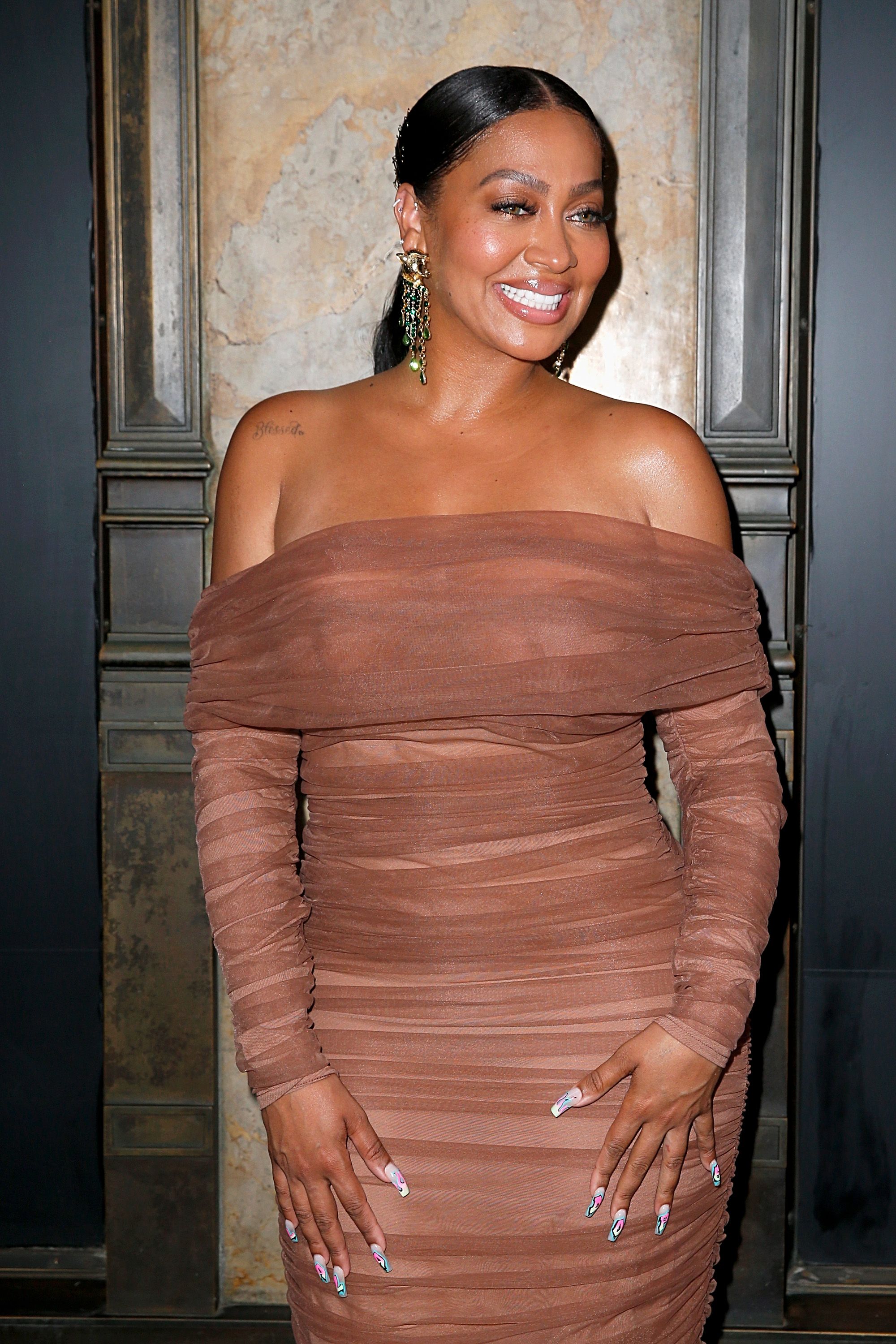 Her siren red swimsuit matched her red lips, adding to the vivacious essence dripping off the "Power" actress. Taking to the caption, she wrote:
"Happy Birthday to me 🎈thank you for all the bday wishes…love y'all SOOOOO much😘 it's something about those cancers.😉"
La La's dark eyes pierced through the camera in two of the photos. In the second picture, she looked down shyly while still incorporating a pinch of sultriness. 
The author and businesswoman casually leaned on a bedpost. The all-white shades of the bedroom she stood in enhanced the eye-popping hues of her bikini. 
While still married, he [Carmelo] may have had newborn twins with an unidentified woman from Europe.
Followers embraced the post; all wishing their favorite celebrity a Happy Birthday. Many stars took to the comment section with the rapper Ludacris posting a crown emoji. 
La La's great body is because of her dedication to working out. She claimed that she is not naturally motivated to exercise but rather touts the benefits of developing a healthy mindset towards it.
The multi-gifted woman is also participating in Kellogg's Special K, Black Girls RUN! For every "Special5k" or 5 kilometers someone completes, Feeding America will receive donations. 
She stated that beyond the altruistic aspect of the run, it is a wonderful way for individuals to look after themselves. The celeb said it's a wonderful way to begin exercising again after the lethargy caused by the pandemic.
Throughout all of this, La La has been going through a divorce from Carmelo after ten years of marriage. She recently filed for the split citing irreconcilable differences.
Some sources have stated that the two have been separated for a significant period of time. This comes after they faced trouble in their marriage on multiple occasions due to Carmelo's alleged infidelity. 
Recent whispers surrounding Carmelo's apparent infidelity purported that, while still married, he may have had newborn twins with an unidentified woman. This individual allegedly said that he acted as if he was single.
Purportedly, the professional basketball player wants no part in her life or the children's. It is claimed, however, that he does provide for them financially.