Ewan McGregor, Dad of 4 Children, Welcomes His 5th Baby with Partner Mary Elizabeth Winstead
Scottish actor Ewan McGregor has expanded his family as he recently welcomed his fifth child with Mary Elizabeth Winstead. The pair are now parents to a baby boy named Laurie.
Ewan McGregor, a dad of four children, has welcomed his 5th baby with partner Mary Elizabeth Winstead. McGregor's daughter Esther took to Instagram and gushed over her new sibling.
"Met my little brother looking like a pirate. I recommend! Welcome to the family, little Laurie," the 19-year-old captioned her post on Sunday, June 27.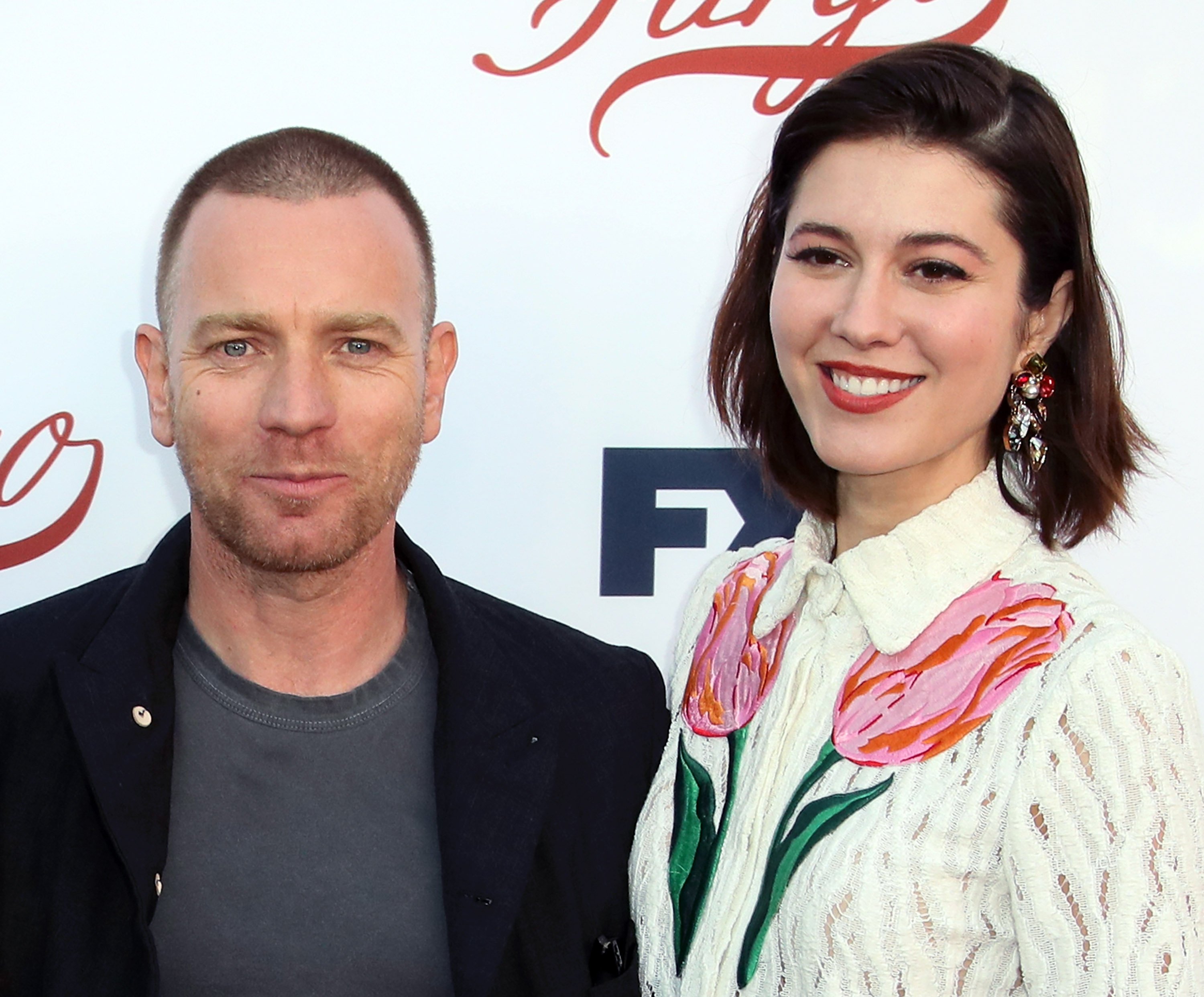 The British native shared images which displayed her cradling the new addition to the family while looking over him asleep with a smile.
Another shot shows Esther beaming once again with the infant still fast asleep. She then posted a close-up snap of Laurie wide awake.
Esther's older sister Clara also shared a photo holding baby Laurie in the same pose, admiring him with a smile on her face with the little still in dreamland.
The 25-year-old captioned her post: "Welcome to the world, little brother, congratulations to my Dad & Mary – this is the greatest gift."
According to Entertainment Tonight, before the birth announcement on Sunday, the couple, McGregor, 50, and Winstead, 36, did not publicly announce their pregnancy.
McGregor has four daughters including, Jamyan, 20, and Anouk, 10, whom he shares with former wife Eve Mavrakis. The pair officially divorced in 2020 - three years after they called it quits and were married for more than twenty years.
On the other hand, Winstead separated from her husband, filmmaker Riley Stearns, 34, following seven years of matrimony back in 2017.
In 2006, McGregor and Mavrakis adopted a 4-year-old girl, Jamyan, from Mongolia and their youngest daughter, Anouk, in 2011. Laurie is McGregor's first son. 
Clara is the "Halston" star's eldest child from his first marriage. In August 2018, the young woman publicly lashed out at Winstead following her parents' break up.
However, she later revealed that she regrets calling the actress "trash" as her parents' marriage ended. At the time, McGregor left the mother of his kids and started dating Winstead, whom he met on the set of "Fargo" in 2017.
Clara, who was 22 years old at the time, was not pleased about her father's decision and vocalized her disapproval by branding Winstead. In an interview with The Times, she admitted she commented in the heat of the moment when she vented:
"There had been a lot building up to it and a lot to deal with, not to make excuses or anything, but yeah, it wasn't my finest moment."
Seeing that McGregor's more than two decades of marriage did not stand the test of time, many other celebrities' relationships and marriages also fell apart after years of being together.
Those include the world-famous philanthropists Bill and Melinda Gates, who announced their separation this year after nearly three decades of marriage and three children.
Hollywood stars Ben Affleck and Jennifer Garner, who met in 2004, tied the knot a year later. After ten years of marriage and three kids, the pair went their separate ways in 2015.