Fans Say Brandy's Daughter Sy'Rai Looks Just like Her as She Poses in Fendi Tights & Suit in New Stunning Photos
Singer Sy'Rai showed off the uncanny resemblance between her and her mother, Brandy, in new photos shared on Instagram. Fans were intrigued, calling the mother and daughter twins.
American singer and songwriter Brandy is a doting mom to her 19-year-old daughter, Sy'Rai. The fact that the pair share a striking resemblance has been established.
If a few persons debated that fact, they had their doubts cleared following Sy'Rai's recent post on her Instagram page. The beautiful young lady shared some snapshots that showed her looking dope.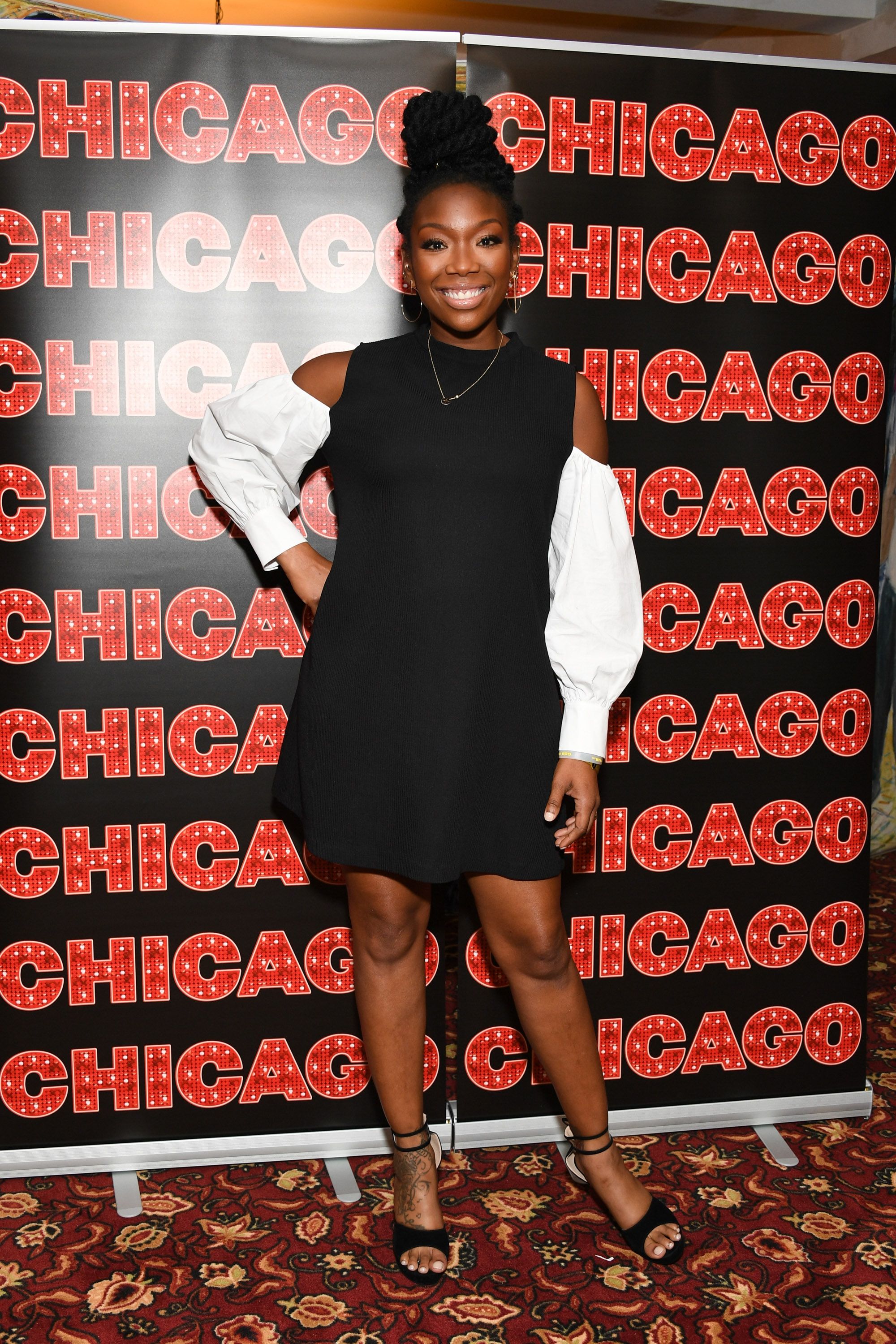 In the four-piece slideshow, the 19-year-old stunned in a black suit which she paired with Fendi tights. She sported lovely makeup that accentuated her good looks. Sy'Rai rocked her straight blonde hair and accessorized it with a white necklace. The post was captioned:
"Call me back."
Few moments after the post was shared, fans and followers teemed in the comment section with sweet words, showing they were wowed by the uncanny resemblance. A lovestruck fan revealed that the raving beauty looked just like her mom. 
Another respondent said, "she looks just like ha mama in the last picture😌❤." Another follower noted that the youngster reminded her of Brandy during her "Afrodisiac" era. 
The pair called it quits on each other a year after Sy'Rai was born.
The actress, who is constantly proud of her daughter's looks, took to her Instagram page to share the same picture of Sy'Rai. The post was accompanied with a caption that read: 
"Sweet Sy'rai❤ @syraismith #twi. I like your hair boop❤ wow this is 19 pls go back to being my baby❤."

As usual, admirers complimented the young lady's beauty and also commented on her resemblance with her mother. A user said Sy'Rai was beautiful, just like her mom. 
Besides being a carbon copy of her famous mother, Sy'Rai is also taking after her mother's footsteps in the music industry. The young musician released her first song, "At Your Best," two years ago. 

The song, which was written when she was seventeen and produced by Sy'Rai's cousin, Aaron Smith, is a tribute to the late singer Aaliyah's single, "At Your Best (You Are Love)." 
Brandy has also supported and shared in her daughter's musical experience. Last year, the mother-daughter pair produced a beautiful duet titled "High Heels." It was simply amazing for the 42-year-old.
Speaking to Rolling Stone, the proud mom admitted her daughter was very talented. Brandy explained that it was exciting to hear what Sy'Rai could do in the booth and how her musicality was.
Brandy shares her beautiful daughter with producer Robert Smith "Big Bert." The pair called it quits on each other a year after Sy'Rai was born, with Big Bert revealing he was never married to Brandy. Despite being depressed, the icon made conscious efforts to be there for her daughter.