Daily Joke: Guy in a Ferrari Does Not Tolerate Being Overtaken by a Porsche
When a guy who offered to help an old man saw his car being overtaken by a Porsche, he could not control himself, causing him to create a funny impression.
Driving a good car is a desire most people have, and when it comes to exotic racing cars, there is an undue amount of beef between drivers of different models, as seen in this joke.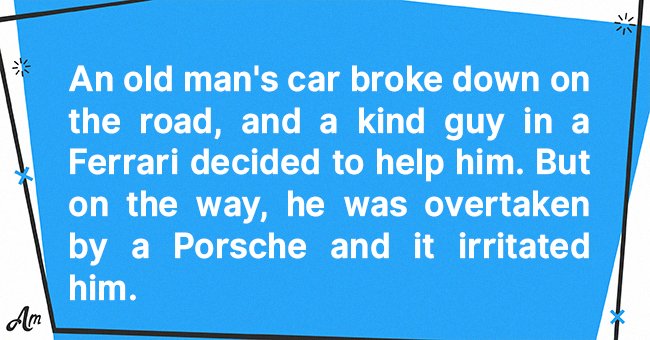 An old man was driving along the highway when his car, a Fiat, broke down by the wayside. Confused about what to do, he got down and stood beside it.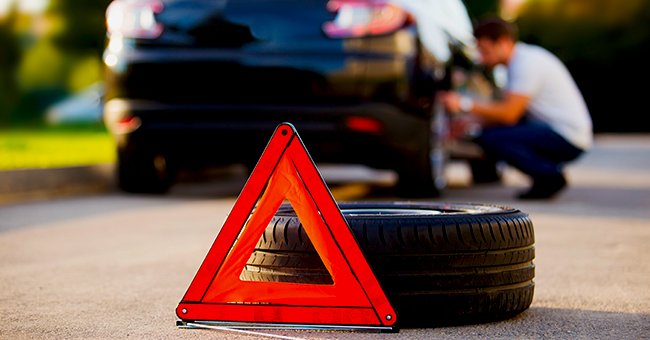 After a while, he decided to call the towing company. While he was waiting for the tow truck to arrive, a young man parked beside him offering to help. The young man told the elderly man he could help by towing the truck and dropping the man off at a location that was suitable for him.
After much haggling, the old man agreed to go with the young man who drove a Ferrari. The man attached the Fiat to his Ferrari with the old man choosing to sit in his vehicle.
As fate would have it, the man in the Ferrari was driving slowly to the workshop with the Fiat in tow when he was overtaken by a Porsche driver.
The young man was shocked at this as in his entire life, no one had overtaken his Ferrari before, and for a mere Porsche to do so, it was audacious. Determined not to allow the car to get past him, the man slammed his foot on the gas pedal to catch up.
The poor old man, mercilessly in tow in his Fiat, realized the young man had completely forgotten about him and honked his horn to remind the Ferrari driver of his existence.
As all this was going on, an Irishman who was on holiday in the area was walking alongside the road when he noticed the cars speeding past him.
He immediately called his friend back home to relay what he just witnessed as he had previously told the friend how Italians honk their horns whenever the traffic is slow. When the friend picked the call, the Irishman said:
"Well, you won't believe it, but I just witnessed a Porsche and a Ferrari trying to set some kind of speed record, but an old man in a Fiat still deemed the traffic too slow!"
Enjoyed this joke? Read another joke about a man's car that broke down near a Monastery.
Source: Upjoke