Josh Duggar's Trial Involving Inappropriate Images of Minors Reportedly Delayed By Four Months
Josh Duggar's trial date for the possession of inappropriate images of minors has been postponed by four months. The former reality star was arrested in April and set to begin his trial in July.
There has been some change of plans in the criminal trial case of "19 and Counting" star Josh Duggar. According to US Weekly, Josh's trial involving the possession of inappropriate images of minors has been delayed by four months.
Josh initially requested that the judge push back his trial date to February 2022, according to court documents obtained by the publication. However, the judge only granted him an extension of four months.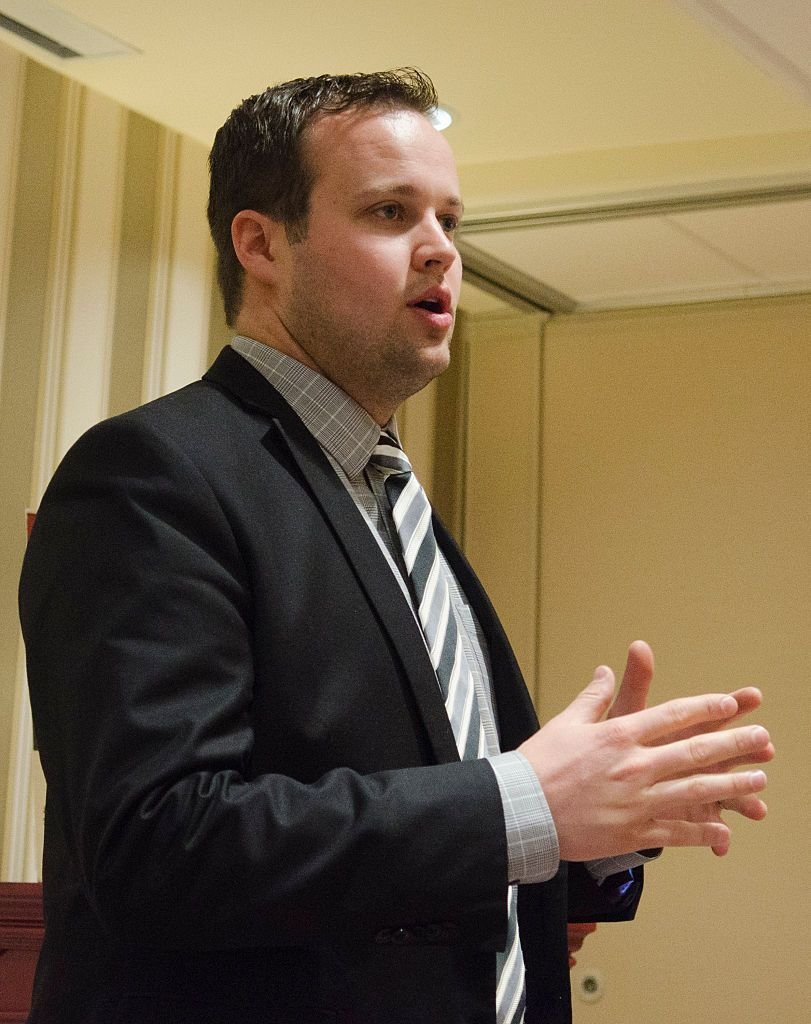 A 4-MONTH DELAY
In the documents filed by Josh's defense team, they asked for time to review the case evidence, stating that they hired the service of a computer forensics expert. An excerpt of the motion read:
"The defense has retained an independent computer forensic expert who must conduct a computer forensic examination of each of the devices at issue — a time-consuming process."
Josh Duggar Child Pornography Trial Delayed Until November https://t.co/b4xLk1lXMk

— People (@people) June 30, 2021
However, the prosecution fought against their request, noting that a postponement until next year would only cause an unnecessary delay. They suggested a three-month continuance, but the judge settled on four months.
TIMELINE OF THE SCANDAL
The eldest son of Jim Bob and Michelle Duggar was first arrested in April by Homeland Security. He was charged on two counts for the receipt and possession of inappropriate images of minors.
During his April trial, the former reality star pleaded not guilty and was released from the Washington County Jail after a week of arrest. While awaiting trial, he has been asked to stay under the supervision of a third-party custodian.
Josh's extended family has also spoken up amid his scandal.
If the 33-year-old is found guilty, he could reportedly face up to 20 years in prison and about $250,000 in fines on each count. In total, this could amount to 40 years in federal prison.
HIS WIFE'S REACTION
Amid the criminal scandal, Josh's wife of 12 years is standing solidly behind him. A source close to the family confirmed that she believes her husband is innocent and would be there for him all the way.
Anna, who announced her seventh pregnancy days before Josh's arrest, has allowed Josh to see their six kids ― Mackynzie, 11, Michael, 9, Marcus, 7, Meredith, 5, Mason Garrett, 3, and Maryella, 17 months. However, she was present.
Instructions from the judge during Josh's initial hearing stated that he is allowed to have unlimited contact with his kids, but it must be under the supervision of his wife. He is, however, not permitted to have interaction with any other minor.
HIS FAMILY'S REACTION
Josh's extended family has also spoken up amid his scandal. His sister Joy-Anna Duggar Forsyth and her husband Austin Forsyth released a statement, noting that the accusations saddened them.
The couple shared that they were heartbroken at the thought of exploited children. However, they stated that they would not be hasty in making any conclusions. Josh's cousin, Amy Duggar King, also had something to say.
The 34-year-old, who was always branded as a rebel on "19 Kids and Counting," revealed that she was worried for Josh's kids and wants justice to be served. She also noted that she wants nothing to do with her accused cousin.
FACTS ABOUT JOSH DUGGAR
This isn't the first time that Josh has been plagued with controversy. In 2015, news surfaced that the father-of-six allegedly molested five minors as a teenager —two of which were his sisters Jill and Jessa Seewald.
His marriage to Anna has been rocked with scandals, as he confessed to cheating on her after welcoming their fourth child. Josh also admitted to battling pornography addiction and gave a public apology to his family.