Duggar Family Members Speak Out after Cancellation of 'Counting on' Amid Josh Duggar's Scandal
TLC recently announced that "Counting On" was going to be canceled. The news came amid Josh Duggar's arrest and charges for the possession of inappropriate images of minors.
On Tuesday, TLC confirmed that it had chosen to cancel "Counting On." The reality series that premiered in 2015 will end after running on the network for 11 seasons.
The show was created as a spinoff to 2008's series "19 Kids and Counting," which came to an end in July 2015. At the time of the series premiere, Josh Duggar faced a molestation scandal.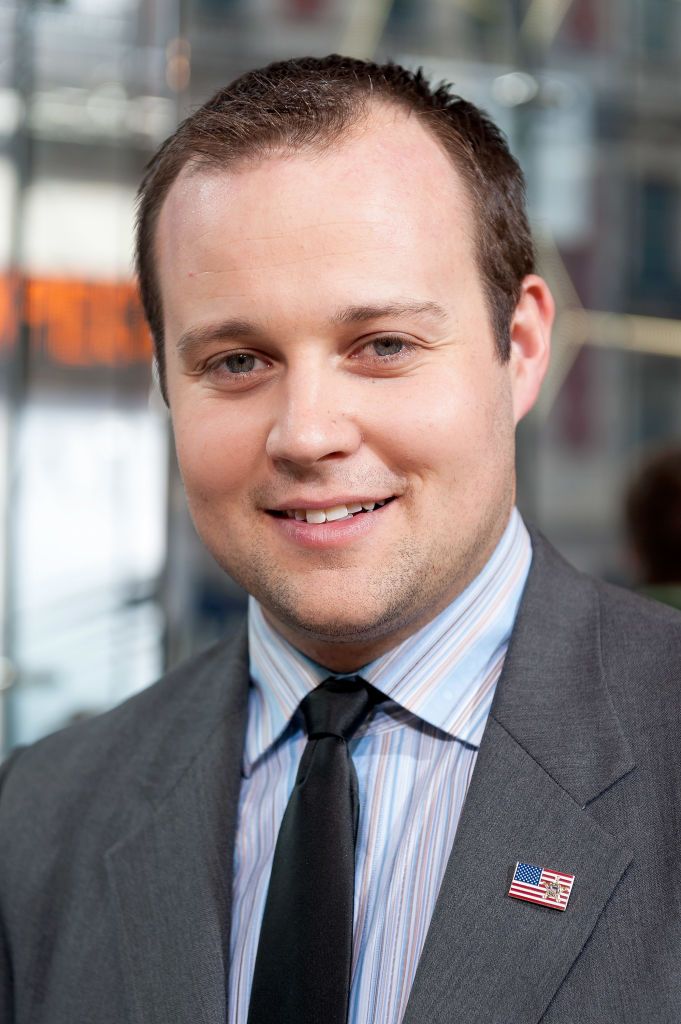 Ironically, the cancellation of the series now is also amidst a similar scandal related to Josh. He was arrested on April 29, 2021, for receiving and possessing inappropriate images of minors and attended a virtually a hearing a day later.
Josh, 33, was released from jail after a week. If he is convicted, he could receive up to twenty years of imprisonment and around $250,000 in fines but could end up receiving a total sentence of forty years.
The years of his sentence could be doubled because of the two counts he was charged on. His case is being prosecuted as part of Project Safe Childhood, an initiative to combat child sexual exploitation.
Josh was released on bail on April 28, 2021, and had to wait for his federal case at a friend's home who serves as his third-party custodian. The former reality star would stay in a self-contained space on the custodian's property.
He wasn't allowed any internet use, alcohol, drugs, or to handle guns. However, he got to see his children if his wife, Anna Duggar, was present, and he could go home, work, and church without approval.
Josh and Anna share Mackynzie Renée, 11, Michael James, 9, Marcus Anthony, 7, Meredith Grace, 5, Mason Garrett, 3, and Maryella Hope, 17 months old. He can't see any other minor children besides his own.
According to "Us Weekly," through his lawyers, the former reality star asked for his trial to be pushed back until February 2022. However, a judge only granted the used car salesman a four-month extension.
Instead of pretrial proceedings starting on July 1, 2021, as previously planned, they will begin on November 18, 2021. The rescheduled trial date was now set for November 30, 2021.
Before Josh's latest scandal broke out, he and his wife announced via Instagram that they were expecting their seventh child. The couple received some negative comments from followers regarding this news.
A fan even wondered how they could "afford" such a large family causing Anna, 32, to defend her husband, saying he was "a diligent worker [who] provides well for our family."
Some family members spoke out about the allegations. Josh's younger sister, Jinger, 27, and her husband, Jeremy Vuolo, 33, released a statement saying they condemned any form of child abuse.
"[Amy] King also anticipated that things were going to get quite interesting for the [Duggar] family in the coming days."
The eldest Duggar child's parents are Jim Bob and Michelle Duggar. His large family currently consists of nineteen siblings, eight sons- and daughters-in-law, and twenty grandchildren.
In the statement about "Counting On's" cancellation, TLC told People magazine that it would not produce additional seasons of the reality show. The network further explained their stance, stating:
"TLC feels it is important to give the Duggar family the opportunity to address their situation privately."
In response to the show's cancellation that Josh wasn't a part of, Jinger and her husband released a joint statement on their respective Instagram accounts. They thanked TLC for their family's show before adding:
"We wholeheartedly agree with TLC's decision not to renew 'Counting On' and are excited for the next chapter in our lives."
Jinger and Jeremy are currently living away from the rest of the Arkansas living Duggar family all the way in Los Angeles. The couple is raising two daughters together, Felicity, 2, and Evangeline Jo, 7-months-old.
Another Duggar family member who commented on the cancellation of the series was Amy King, 33. The cousin thanked TLC for the opportunity they were given and also supported the network's decision.
According to "TV Showcase," King was also seeking legal advice on whether her Non-Disclosure Agreement (NDA) would be null and void now that the network was canceling the series.
The Duggar relative asked this question on her Instagram Story in a series of video clips. King also anticipated that things were going to get quite interesting for the family in the coming days.
Last year April, she confessed to "Entertainment Tonight" that she was estranged from some of her extended family members. She said things weren't the same but that she was happy for everyone.
For fans that enjoyed watching "Counting On," you can still be entertained by similar shows like "Bringing Up Bates," "Outdaughtered," "Doubling Down With The Derricos," "Sweet Home Sextuplets," and more.