Alan Thicke's Wives? His Sons Filed a Lawsuit against His 3rd Spouse Tanya Callau
Many people loved the late Alan Thicke for his roles as a TV icon, father, and husband. Consequently, Thicke shared his sixty-nine years of life with his three spouses and three sons. 
Alan Thicke was an iconic Canadian television actor who appeared in shows such as "Growing Pains." Many people were heartbroken when the actor passed away in 2016, including his two ex-wives and widow. 
Thicke's loved ones continually praise the late actor for being a devoted and loving man. However, the relationships between his kin and third spouse, Tanya Callau, may not be as harmonious as one would hope. 
Tanya Callau is Alan Thicke's widow and third spouse who has caused some conflict within the Thicke family. However, before getting to her story, understanding Alan's spousal history is essential for context. 
Alan Thicke married his first wife, Gloria Loring, in 1970 after courting her in one of the sweetest ways. Loring, who was married to Thicke for fourteen years, reminisced on the way he convinced her to date him:
"He invited me to his family's home in Brampton, Ontario. I went there — at the time, I was a vegetarian, so they cooked a fish dinner for me."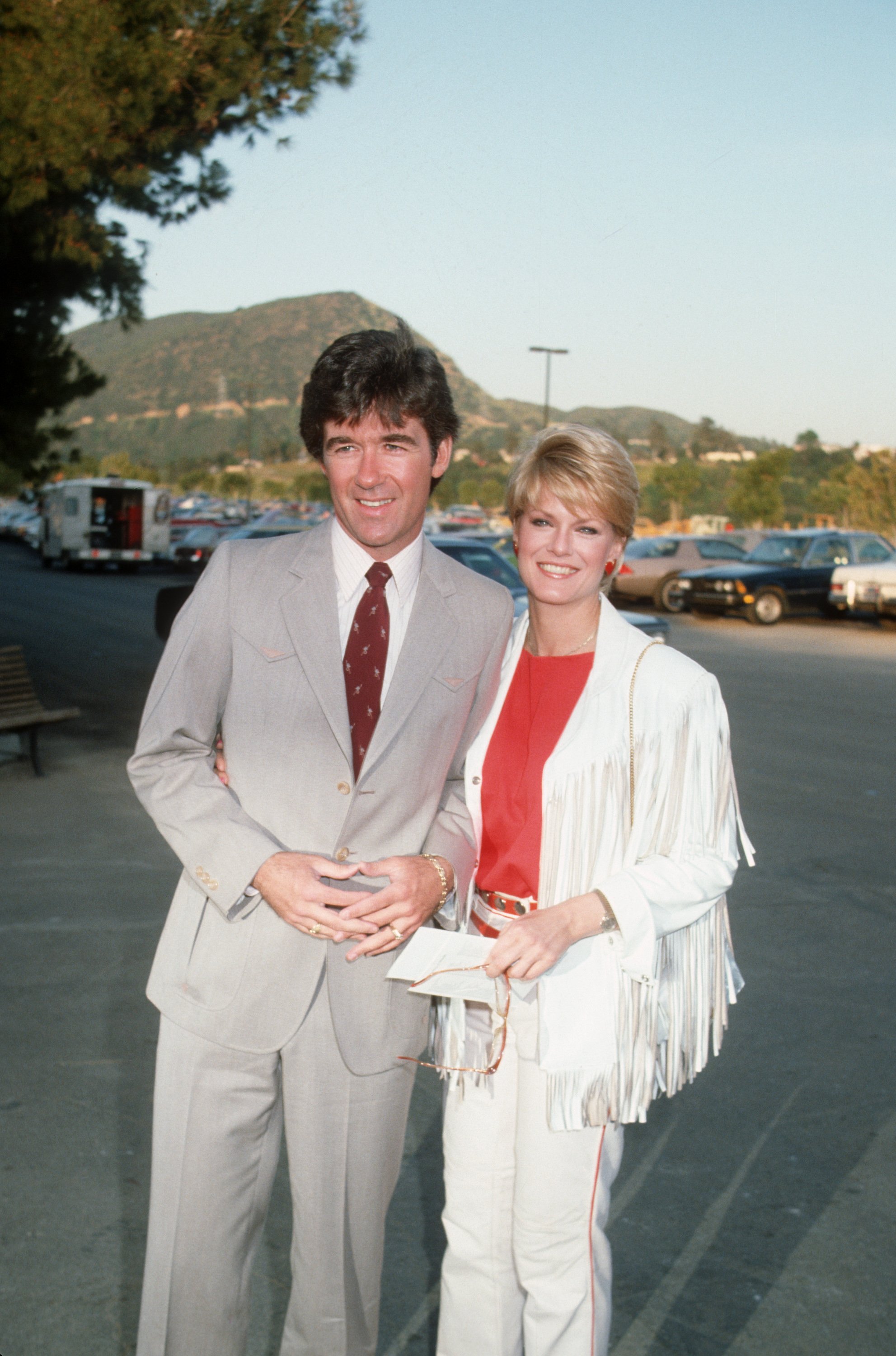 Gloria
told
People Magazine that Alan's first date idea was one of the things that made him stand out to her. The couple went on to have two sons together, and despite his busy schedule, Alan stayed devoted to at all times.
Although Alan Thicke and Gloria Loring's marriage ended after fourteen years, they remained close for the sake of their children. One of the two sons between Gloria and Alan Thicke include famous singer Robin Thicke.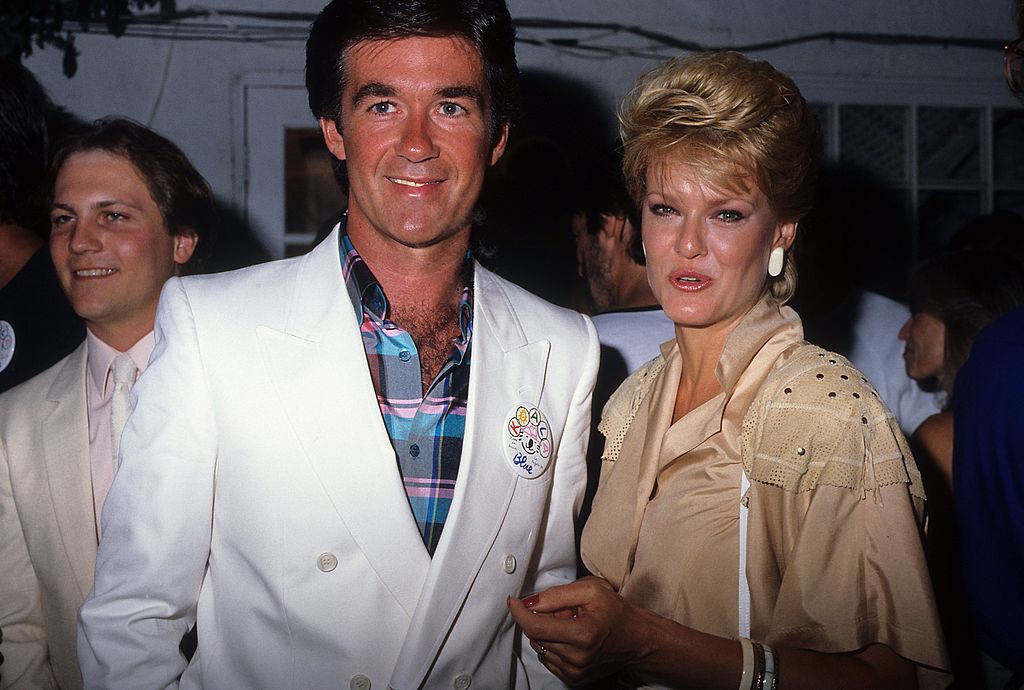 After ending it with the "Days Of Our Lives" actress, Alan's second wife was model Gina Tolleson. Gina Tolleson was Miss World in 1991 and twenty-two years his junior, making her an excellent rebound. 
Thicke and Tolleson met at a photoshoot before the 1992 Miss World pageant, and he was instantly smitten. Two years later, the couple was married, and then they welcomed their baby boy Carter after four years.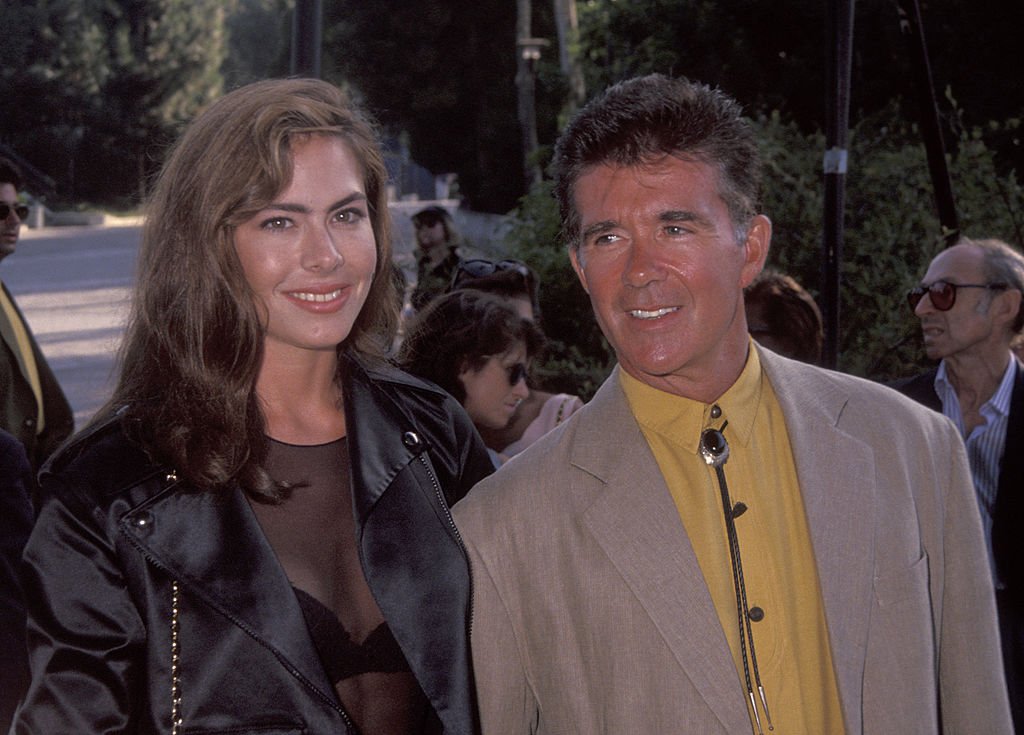 Unfortunately, the couple's marriage was short-lived and did not seem to end as well as his first one. However, Thicke
shared
that he and the model would dedicate themselves to being great parents to their son. 
Thicke finally found love again with his third wife, Tanya Callau, who he courted the same year he split from Gina. At the time, 24-year-old Tanya was a model working a gig in Miami, which is where the two met.
Alan Thicke and Tanya Callau announced their engagement in 2005 after about six years of dating. The couple tied the knot in a ceremony in Cabo San Lucas just a week after announcing their engagement. 
The Mexican wedding celebration was a family affair with Alan's youngest son as the ring bearer and Robin as a performer. Thicke's famous pop star son serenaded the couple with a rendition of "Let's Stay Together."
Tanya was with Alan for the rest of his life and shared special moments such as welcoming his first grandchild. Unfortunately, the couple's fairytale abruptly ended after Alan suffered a heart attack at 69 years old while playing hockey. 
Unfortunately, things did not stay amicable with the family after Alan Thicke's death in 2016. Robin Thicke and his brothers filed a lawsuit against their stepmother regarding the late Thicke's prenuptial agreement. 
Thankfully, it seems that things are resolved among the family since the judge threw out the lawsuit. Instead, Tanya has chosen to refrain from contesting the prenuptial agreement she and her late husband created.