Woman with Seven Children Tries to Sell the House and Work on the Same Day - Funny Story
Today's #jokeoftheday is about a mom who had her hands full with work and caring for her kids. This tired mom outlined how her day went, and anyone would admit it was a long one. 
Sue Lawrence, a mother of seven kids, had a lot to say about her work-life balance. Her daily life became a little altered after she and her spouse, Jack Lawrence, decided they wanted a new home.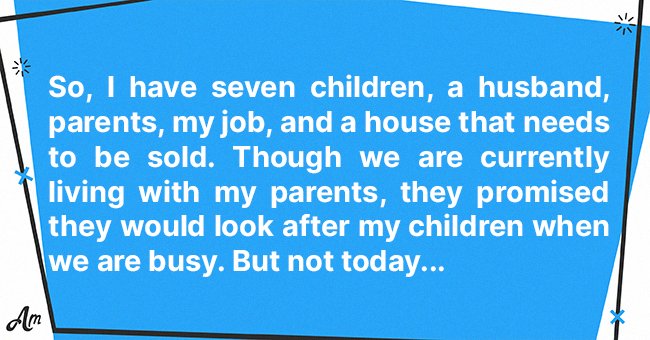 In the space of a few months, the couple went from being homeowners with a stable life to becoming squatters at her parents' home. This was so because the Lawrences put their former home up for sale.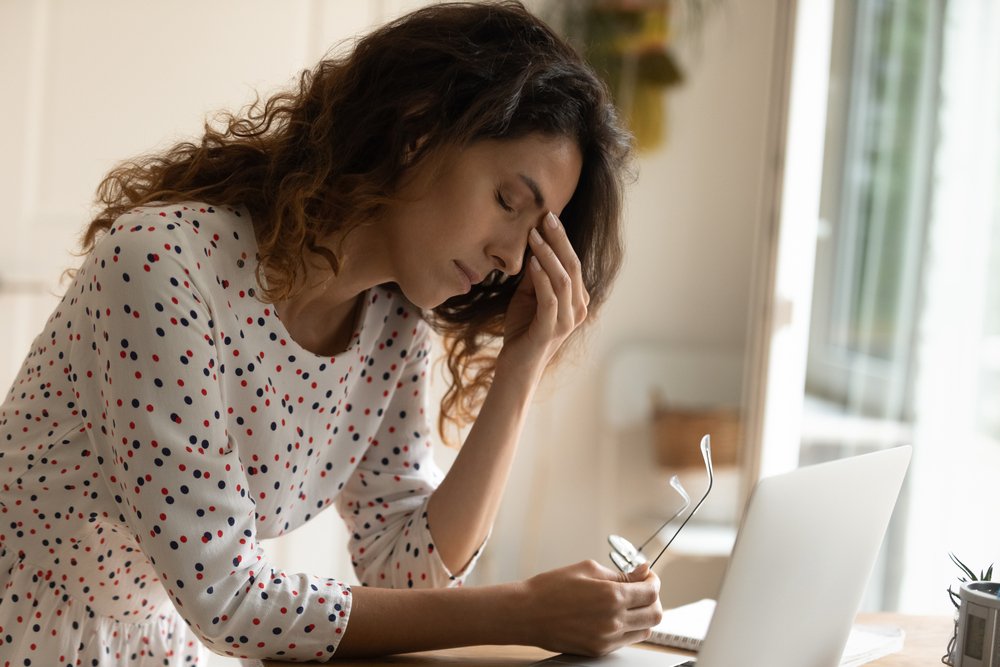 The couple moved with their kids into Sue's parents' seven-bedroom home, but her parents were only able to give the family two rooms because the others were filled with old-time artifacts.
Sue and her family decided to manage the available space and maneuver their daily life in order to adjust to a new schedule. Jack works at a corporate establishment in the city, while Sue's job was closer to the house.
A certain day, however, proved to be tasking for the mom. Usually, Sue would get home on time to take care of her kids; however, sometimes, her parents would help babysit when she and Jack were swamped.
Unfortunately, Sue's parents were not available, and she also had many engagements for the day. The mom had no other choice but to take all her seven kids to the office.
Thankfully, her co-workers were mostly remote workers, so the embarrassment was lessened. At the office, she ushered her kids into the conference room and moved to her workstation. 
Sue worked for a while, responding to emails, clearing her tasks, and also tending to her kids. It was a lot of work, but she managed fine. She became hungry at a point, got two diet cokes, and drank in haste.
Unknown to her, her shirt got stained with the drink. Soon enough, Jack called, letting her know he left his tie on the train. Sue wondered if the day could get any worse as she huddled off her table.
She quickly got her kids in the car, stopped at her parents' home to pick another tie, and dropped it off at Jack's office. Sue was already getting frustrated, but she drove back to the office with her kids fighting at the back seat.
When her day at work finally ended, she breathed a sigh of relief and headed for the supermarket. Well, turns out her kids had more plans for her as they were not done with brawling.
The brood was out of control, throwing things at each other and pelting fruits that landed on the other customers inside the supermarket. The embarrassed mom tried to get everything under control before paying for the groceries and leaving.
At night, the tired mom watched her kids fast asleep in five beds while her husband went to her parents to ask for some money. This was so because the mortgage lender called earlier. 
Anyway, at the end of the day, the tired mother tried to rest as she settled inside her bathtub with a glass of white wine and some frozen pizza. The silence did not last as the potential home buyer called to complain about the hallway and the kitchen floor. Sue breathes a heavy sigh and tells herself, "Will this day ever end?"