Simone Biles, Her Parents & Boyfriend Don Matching Outfits For New Olympic Games Photos
Simone Biles, one of the youngest and most impressive athletes, gets support from her parents and boyfriend, who poses with her in matching outfits at an Olympic gymnastic game in new photos.
Simone Biles, one of the nation's unique gymnasts with several victories to her name, made it into the USA women's gymnastics team for the future Tokyo Games.
This was during the recently concluded trials on Sunday that showed the five-time Olympic medalist in smiles as her parents and boyfriend showed her support.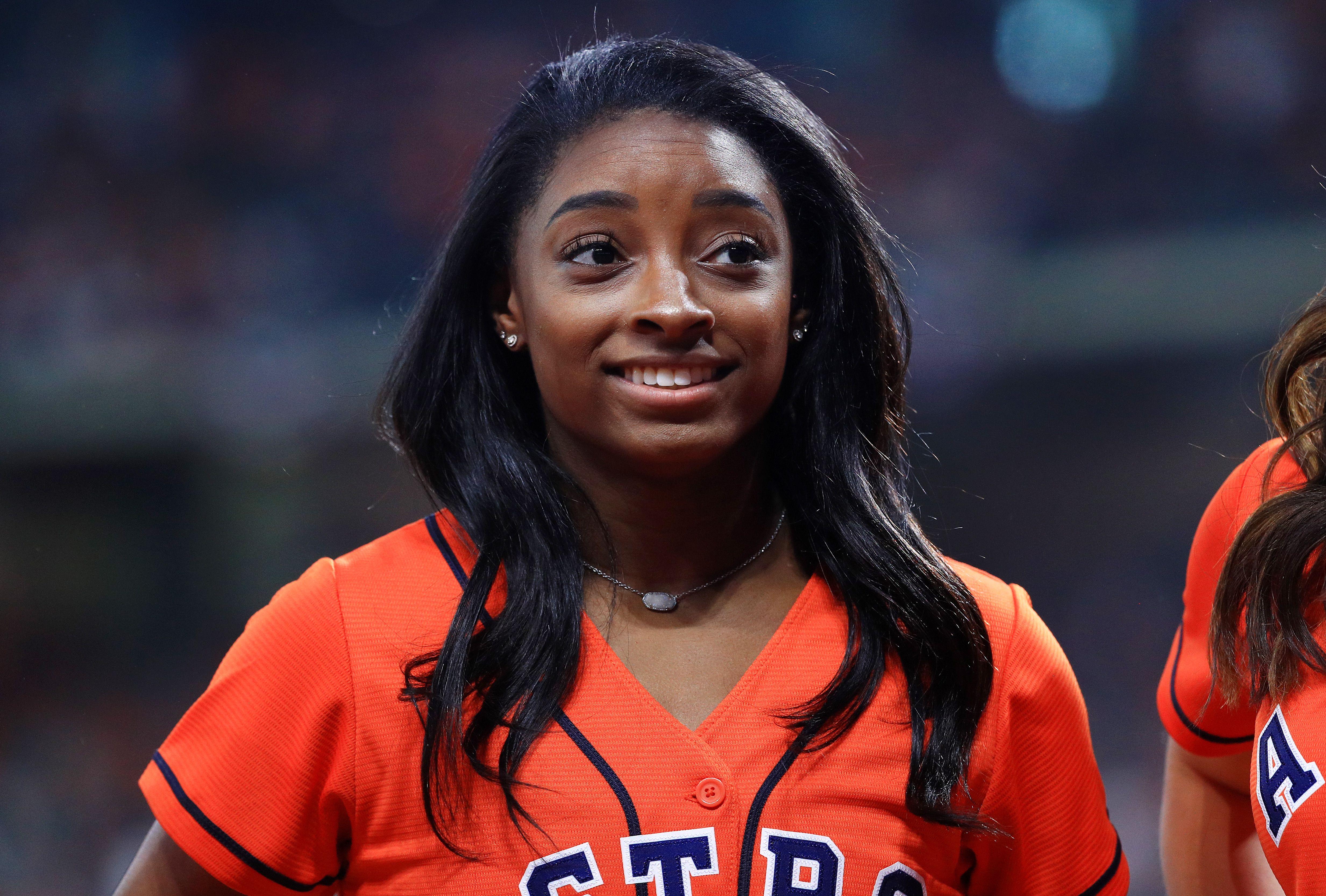 The athlete later shared an appreciation post, revealing photos of her and her parents— Ronald and Nellie. The snaps showed Mr. and Mrs. Biles rocking red-colored custom-made T-shirts with the inscription "Because I Can– Simon Biles."
In the first photo, the older adults planted kisses on the cheeks of their daughter and smiled at the camera in the second slide show. The accompanying caption read:
"Thanks for making sacrifices since day 1 so I can live out my dreams.but most importantly thanks for always being there for me through all the highs and lows."
She concluded by acknowledging that they are the best and professed her love for the duo. Thousands of fans were in awe of the display of genuine and invaluable love.
Jonathan Owens, NFL player and lover to the Olympic champion, celebrated his girlfriend by sharing a special couple shot where he sported the same custom-made shirt. He stood holding a bouquet in hand, next to Simone, who donned a two-piece tracksuit.
Many fans are aware of the unique bond between this duo, but not all know that the Biles are not the Olympic medalist's birth parents, even though they show profound love and affection to her. Here is all you need to know about her family.
A HAPPY FAMILY
Shanon Biles is the birth mother of the Olympic medalist. She was a former drug addict who gave up her child for adoption at age 6.
Simone also affirmed that her boyfriend is very helpful and acts as her jet fuel when needed.
Simone was adopted by her maternal grandfather Ronald Biles and his wife, Nellie. Shanon also lost custody of two of her kids, Tevin, and Ashley to Ronald's sister.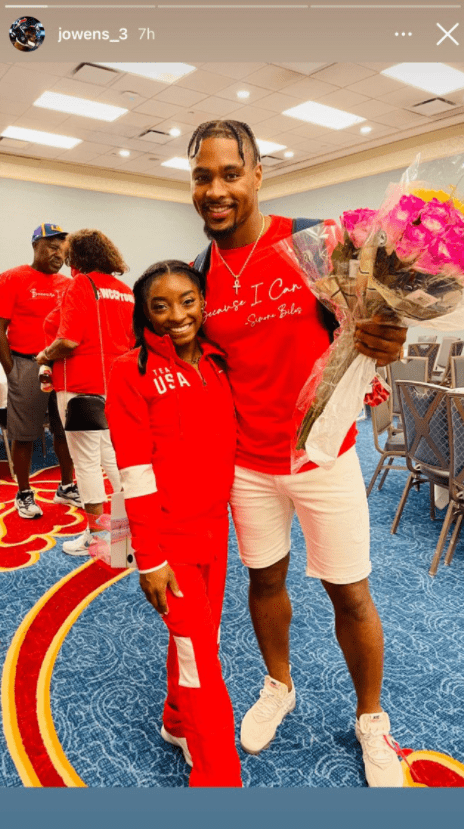 It has not been easy mending things with Simone, but the former drug addict is persistent in establishing contact with her daughter, whom she described as a unique child with athletic prowess.
For Simone, growing up with her mother was never pleasant. All she remembered was that she was always hungry and moved from foster homes.
The athlete was thankful her grandpa came to her rescue, and she explained that visiting him was always enjoyable before he adopted her.
Ever since she credits Ronald and his wife for saving her life and teaching her the proper life examples that helped her build a successful career.
SIMONE AND OWEN'S ROMANCE
Jonathan Owens is Simone Biles's boyfriend, who is highly supportive of his beau. Their love story began a few months ago. At first, the NFL player was not aware of his lover's popularity or thriving career; they met on Raya.
However, he was intrigued by her work ethic and the impact she had on her fans. The first time he watched her compete, Simone won her seventh national title. This victory was celebrated by the couple, with Owens praising his leading woman.
Their romance is displayed online and offline, and fans and colleagues have recognized the fairytale romance. Simone's coach Cecile Canqueteau-Landi confirmed that their relationship has had a positive effect on the gymnast.
Simone also affirmed that her boyfriend is very helpful and acts as her jet fuel when needed. Apart from playing support system, the football player often takes his girlfriend out on dates.
After they celebrated the trials on Sunday, the duo teamed up with friends for a celebratory double date and rode in a horse-drawn carriage.