Rich Kid Bullies Poor Classmate, His Father Teaches Him a Lesson – Subscriber Story
When his wife, Hannah, passed away, Andrew vowed to raise their only son, Harry, to be a good man. Later, he found out that Harry had been bullying an innocent scholar at school.
When Andrew Cooper asked for the blessing of Hannah's parents to get married, they were quite hesitant. Andrew was only 25 years old with a simple job, whereas their 24-year-old daughter was given everything she needed and more growing up.
But because of the undeniable love that went on between the couple, Hannah's parents could not refuse. Andrew was their daughter's happiness, and she was his. So at a young age, the pair tied the knot and moved into a small apartment.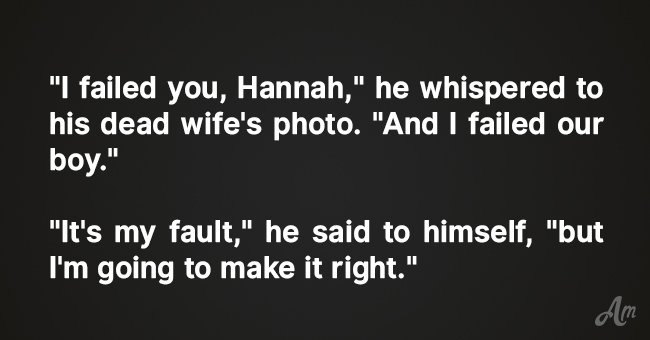 The first few years of their marriage were bliss despite their financial struggle. Andrew refused to ask for help from anyone, wanting to prove to his in-laws that he would work hard to give Hannah the life she deserved.
On their second anniversary, Hannah found out that she was pregnant with a baby boy, which only motivated her husband to work even harder. When Harry was born, Andrew's business venture took off.
He started with a small factory of eight workers making cleaning chemical solutions, and within a year, he expanded to 50 employees with two big deals with a chain of quick-service restaurants.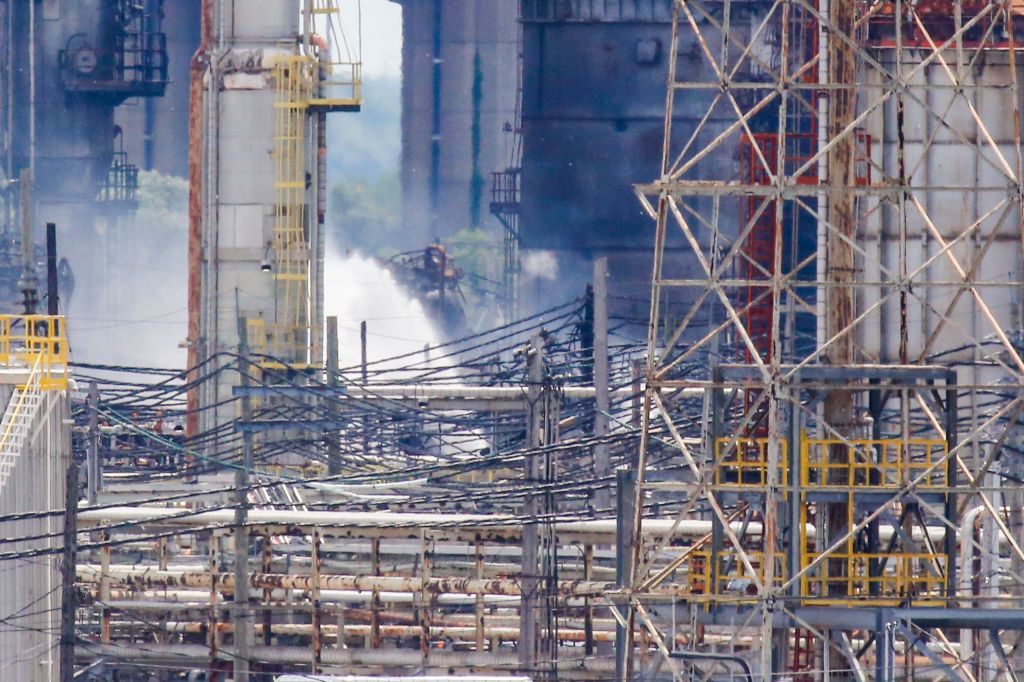 Finally, Andrew was able to give Hannah and their son a wonderful life. When Harry was five, they moved into a large estate and ate delicious food. At times, Hannah thought it was all too much.
"Andrew, a simple life with you is more than enough to make me happy. You know that, right?" Hannah asked one evening. "Yes, love, but I want to give you the world and everything you deserve," Andrew replied.
Every year since, Andrew's business expanded, making him a busier man. As a daughter of a businessman, Hannah understood the time and effort needed to grow a corporation.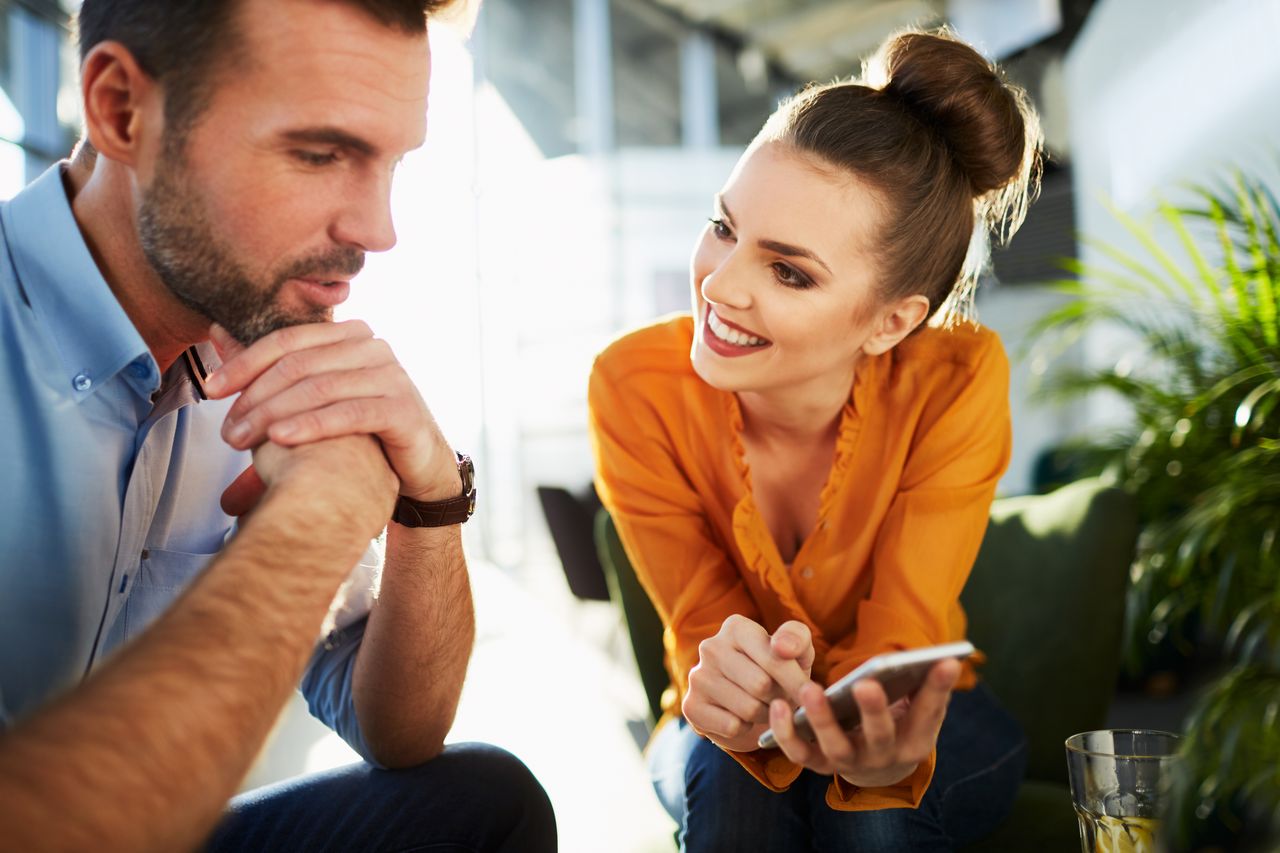 However, she only had one request -- to make time for their family, especially for Harry. Andrew always kept his promise and made sure to be home by six in the evening. Weekends were also exclusively for the family.
Together, Andrew and Hannah raised a wonderful boy whom they loved so dearly. Their lives were perfect until one day, tragedy struck. On the way home from the grocery store, a big accident that involved eight vehicles took place.
Hannah was driving while her 12-year-old son sat in the passenger seat. As soon as she saw a car coming her way, she steered the wheel to protect her son. The impact of the clash took Hannah's life and she died on the scene.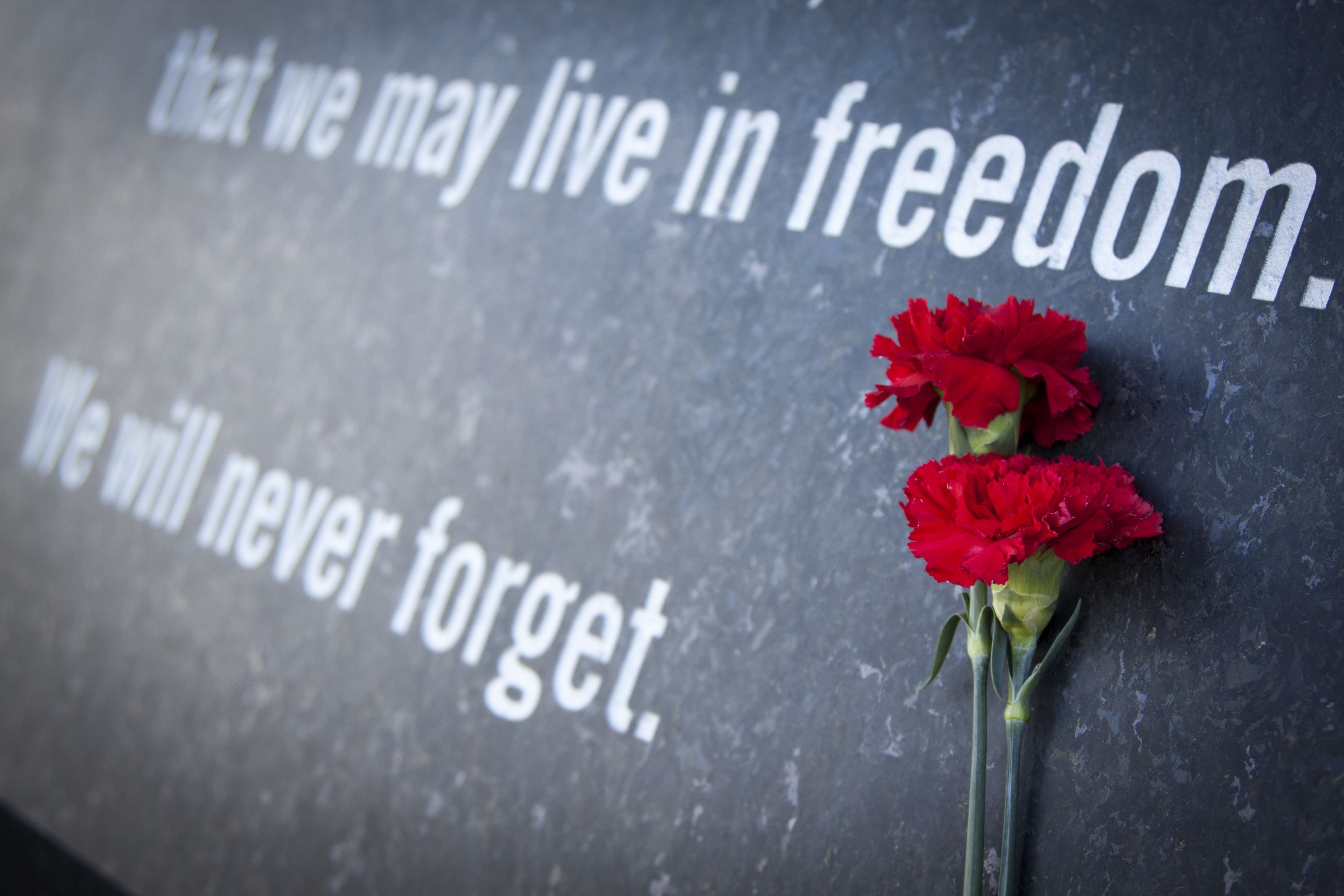 Harry suffered multiple injuries but survived the crash. Andrew was devastated and mourned for years. Many times, he wanted to follow and leave the sad, lonely world behind, but Harry always gave him strength.
When Hannah died, Andrew vowed to raise their son in the best way possible. He was going to focus on him and groom him into the man Hannah would be proud of. Years slowly passed, and Andrew kept his promise.
Harry was always at the top of his class and excelled both academically and in sports. He was a football varsity player and worked hard to win each game they had. Andrew did his part and made sure to be there every step of the way and attend all games.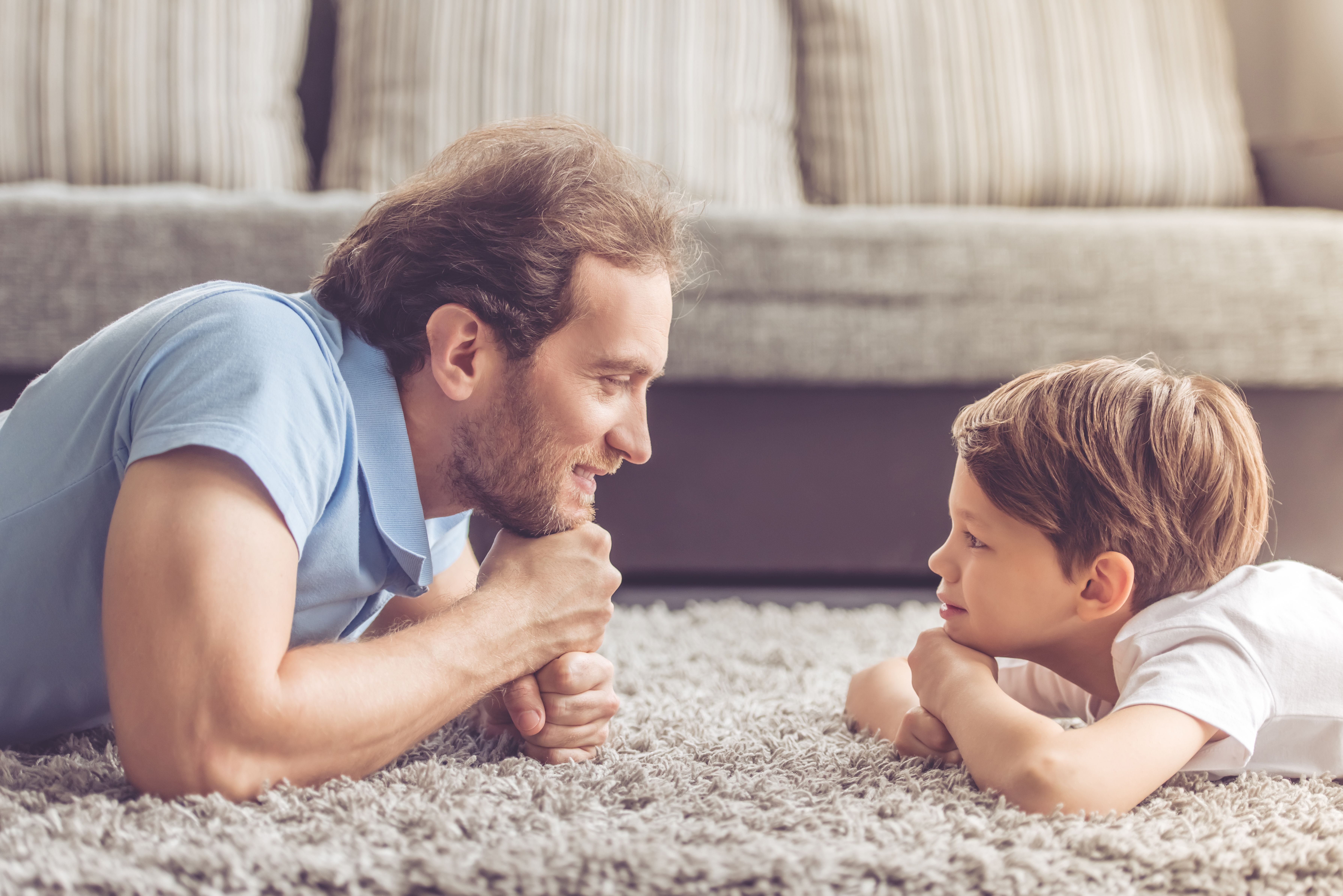 At the same time, his business grew exponentially. One day, while in a virtual meeting, Andrew's secretary knocked on the door. "Sir, there is someone on line 1," she said."Alice, I told you not to disturb me unless it's urgent or about Harry," Andrew replied.
"It is sir," Alice said. "It's the school principal." When Andrew picked up the phone, he was told about Harry's naughty behavior. "Mr. Cooper, I am sorry to disturb you in the middle of the day, but Harry has gone too far this time," the principal said. 
Confused, Andrew asked what she meant, thinking his son had been doing well in all aspects. "Harry expressed several forms of bullying in the past, and many times we let it slip. We considered the loss of his mother and the fact that he is enjoying his senior year," she added.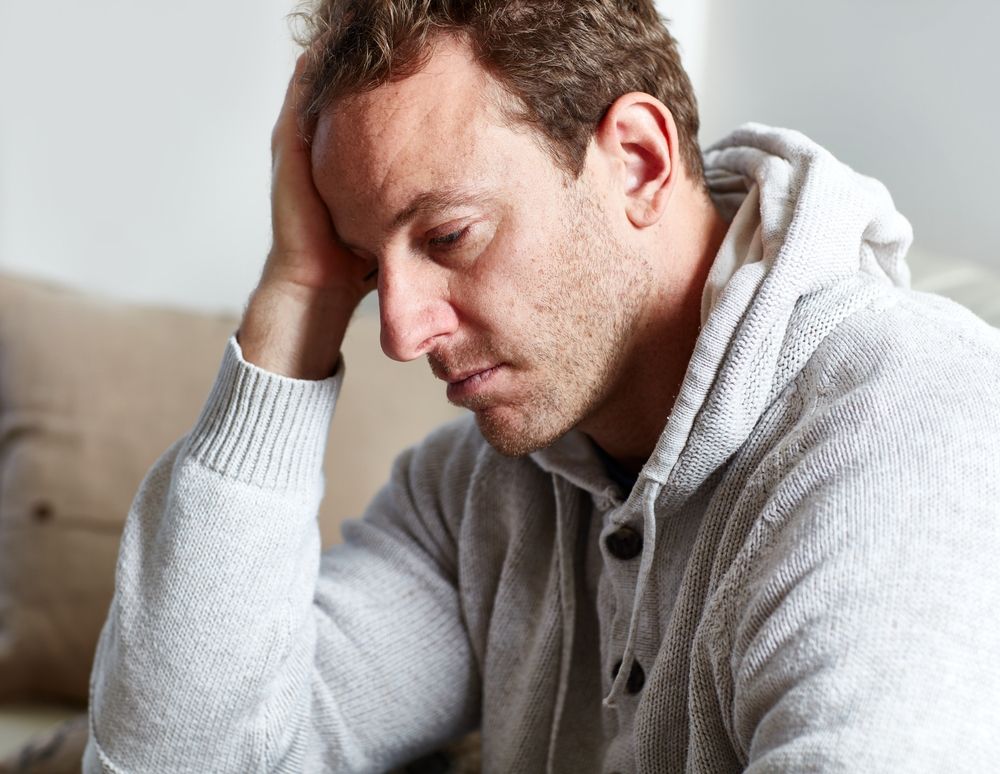 "But this time, we can no longer tolerate it. He particularly picks on a scholar, Joshua, and influences others to do the same. Today, Joshua missed two classes because your son locked him in a bathroom cubicle," she continued.
Andrew could not believe his ears and realized that Hannah's death might have had a bigger impact on Harry than he thought. He assured the principal that something would be done, and as soon as he hung up the phone, Andrew buried his face in his hands."
"I'm sorry, Hannah," he quietly said as he looked at her photo by his desk. "I failed you, and I failed our boy." That evening, Andrew came home earlier than usual and talked to his son about what he learned. Harry could not defend himself and simply rolled his eyes.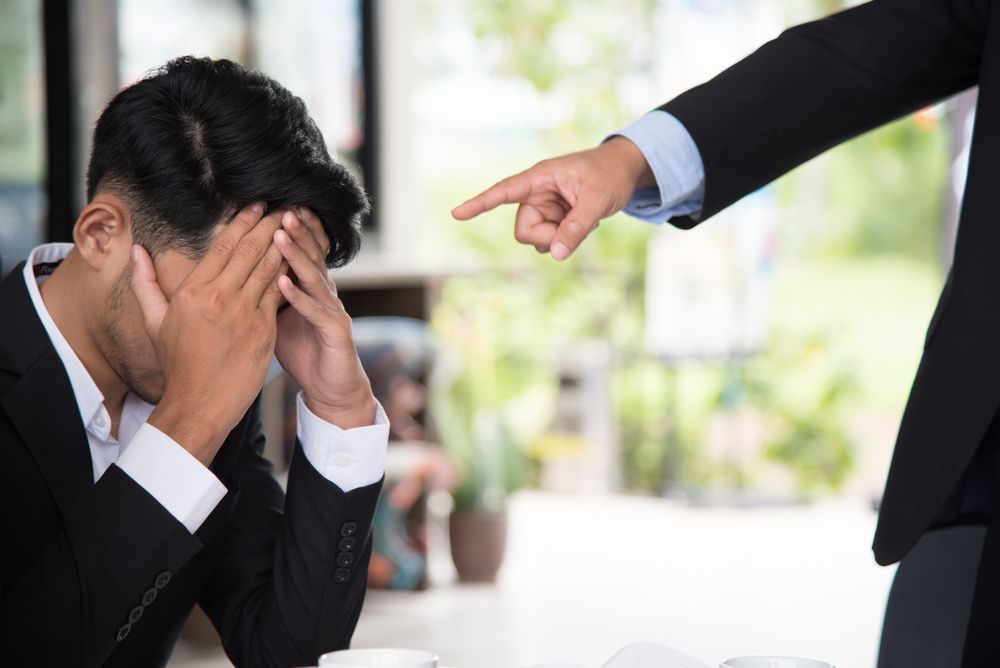 As punishment, his allowance was taken away, and he was to drive himself to school in a 30-year-old pick-up. Harry hated the embarrassment of riding the vehicle but had no choice. His behavior had to change to get his normal life back.
One day, while driving home from school, Harry's pick-up gave in. The engine stopped in the middle of the road, and he had no idea how to fix it. Out of luck, his cell phone's battery also died. Suddenly he saw Joshua walking by and staring. "What are you looking at?" Harry said.
Joshua bravely approached his bully and said, "I live nearby. My dad's a mechanic and can fix your car." Harry ignored the boy and told him to leave, but Joshua stayed and said, "It's just help. It won't kill you to accept it."
Seeing as it was his only way to get home, Harry agreed. The two boys pushed the truck to Joshua's house, but Harry showed no kindness or gratefulness the whole time. When they got to the house, Joshua's mother greeted them by the door.
"Hi dear," she said as she hugged Joshua. "Oh, you brought a friend! Hello, I'm Lisa, Joshua's mom. What's your name, dear?" Harry suddenly remembered his own mother, softened up, and introduced himself. He realized how tough he'd become without his mother.
Lisa invited the boys to enter and cooked them a delicious meal. She was so lovely and warm to Harry that it made him miss his own mother. Later that day, he apologized to Joshua for being mean, and it turned out they had more in common than Harry thought.
What can we learn from this story?
1. Spoiling a child can affect them negatively in many ways.
2. A mother's love is irreplaceable.
Share this story with your friends. It might inspire people to share their own stories or to help someone else.
If you enjoyed this story, read about a mother who left her husband and son for a wealthy man and what happened when she returned many years later.
This story was sent in by our subscriber. All names have been changed to protect their identity and ensure their privacy. If you would like to share your story with us, please send them to info@amomama.com