Tracee Ellis Ross Praise for Flaunting Her Hourglass Body in Green Swimsuit While Dancing under Shower
Tracee Ellis Ross proves that life truly starts in your forties in a recent Instagram post. The 48-year-old star shows off her stunning body in a green bikini, leaving fans in awe of her beauty. 
Tracee Ellis Ross has one of the most vibrant social media platforms where she continually shares the joy. One of Ross's best features besides her talents is making people feel good by sharing her feel-good states. 
Whether she is on holiday, on set, or just vibing at home, Tracee never hesitates to share the good vibes. Fans also love that the 48-year-old embraces her aging gracefully and looks effortlessly gorgeous while doing so.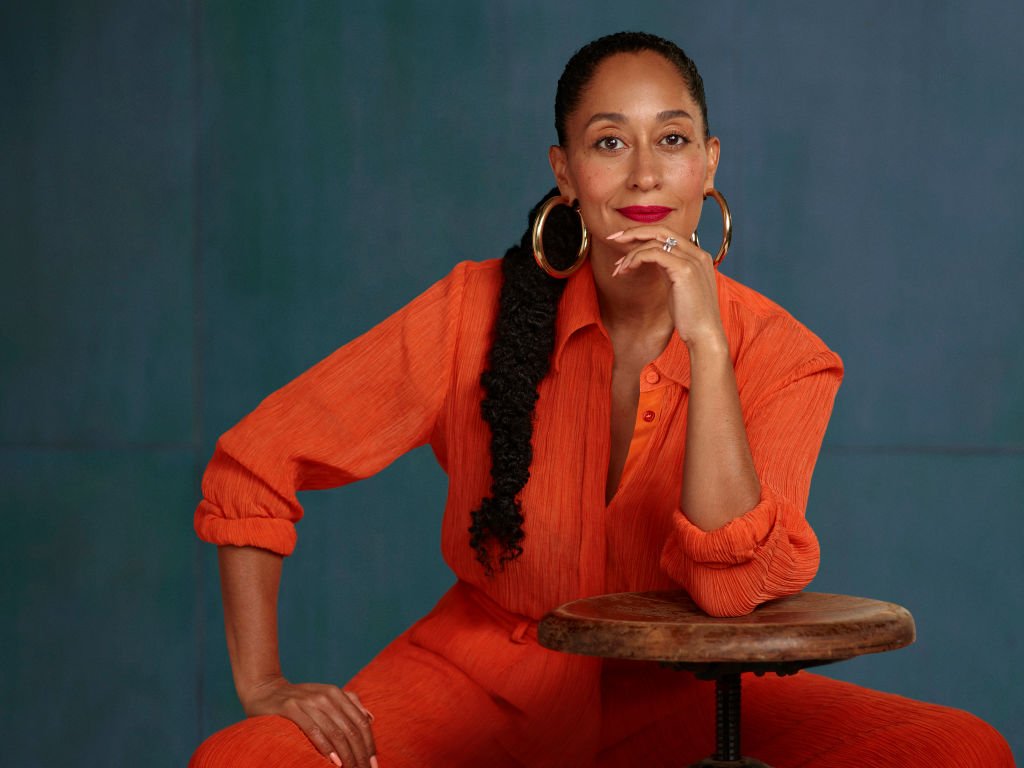 The Pattern Beauty CEO recently posted a video of herself dancing in an outdoor shower on Instagram. Fans flooded to praise the beauty that radiates from her bikini-clad post and proceeded to call her a goddess. 
Ross is one of the best women in Hollywood to follow on social media these days. Brands can fill the Instagram space with images and videos of women who are too perfect, affecting people's self-esteem. 
Although portraying perfection is the norm on social media these days, Ross takes a more realistic approach to hers. She parades her natural hair, skin, body, and personality without a care in the world. 
Making people feel good is a theme that Ross seems to weave into many aspects of her life. The actress once explained that she took on a role to help Ulta Beauty with their BIPOC brand development for this reason. 

Ross regularly advocates for feeling comfortable in one's own skin after learning it works from experience. Booking roles was a challenge for Ross in her twenties, and she recollected that not being herself was a factor:
"I was so busy trying to be who I thought everybody else wanted me to be, and there was no space for me. I had wreaked havoc on my soul, and it was torturous."

Ross is the daughter of the iconic Diana Ross, so she had quite a spectacular childhood in comparison to most. Unfortunately, the attention that came with her mother's fame affected how she wanted the world to see her. 
As a result, acting a specific way because people were always watching became something to fall back on. Ross recalls having to work hard to explore what kind of performer she genuinely wanted to be as a consequence. 
However, being Diana Ross's second-born child was not only filled with pressure about presentation. Ross has an excellent taste for fashion and often uses it as a way to express herself, thanks to her mother. 
Ross regularly wears fabulous designer garments that show off her seemingly bold and unwavering confidence. Although Ross's confidence seems to flow naturally, she reveals that it takes some effort. 
Ross explains that the key to being able to support herself is knowing what she needs. Some of her go-to self-helping activities include meditation, journaling, and acknowledging when she feels not so good.
These activities also help Ross feel secure with being happily single, which has long been a topic of conversation in the media. Although Ross typically finds joy in solitude, she has been linked to someone special recently. 
In 2020, several publications caught wind of the rumor that Ross was dating "Blackish" creator Kenya Barris. Although the couple would make sense since they've spent plenty of time together, they are yet to confirm. 
In the meantime, Ross is enjoying the life she built, as we have seen in her bikini-clad shower Instagram post. The actress even told Marie Clare that she feels her sexiest at the moment, and it sure shows.