Anthony Hopkins Launches History-Making Modelling Career at Age of 83 with Chic Photo Shoot
Hollywood icon Sir Anthony Hopkins has proved that age is nothing but a number as he recently launched his modeling career in grand style.
Star actor Sir Anthony Hopkins has added another outstanding feat this year, making history as a model for Vogue at 83. Images shared to Instagram showed him proving his expertise.
The A-list actor shared a black-and-white image of his Instagram page showing the end result of his photoshoot session. The actor looked age-defying, rocking a black jacket and matching slacks.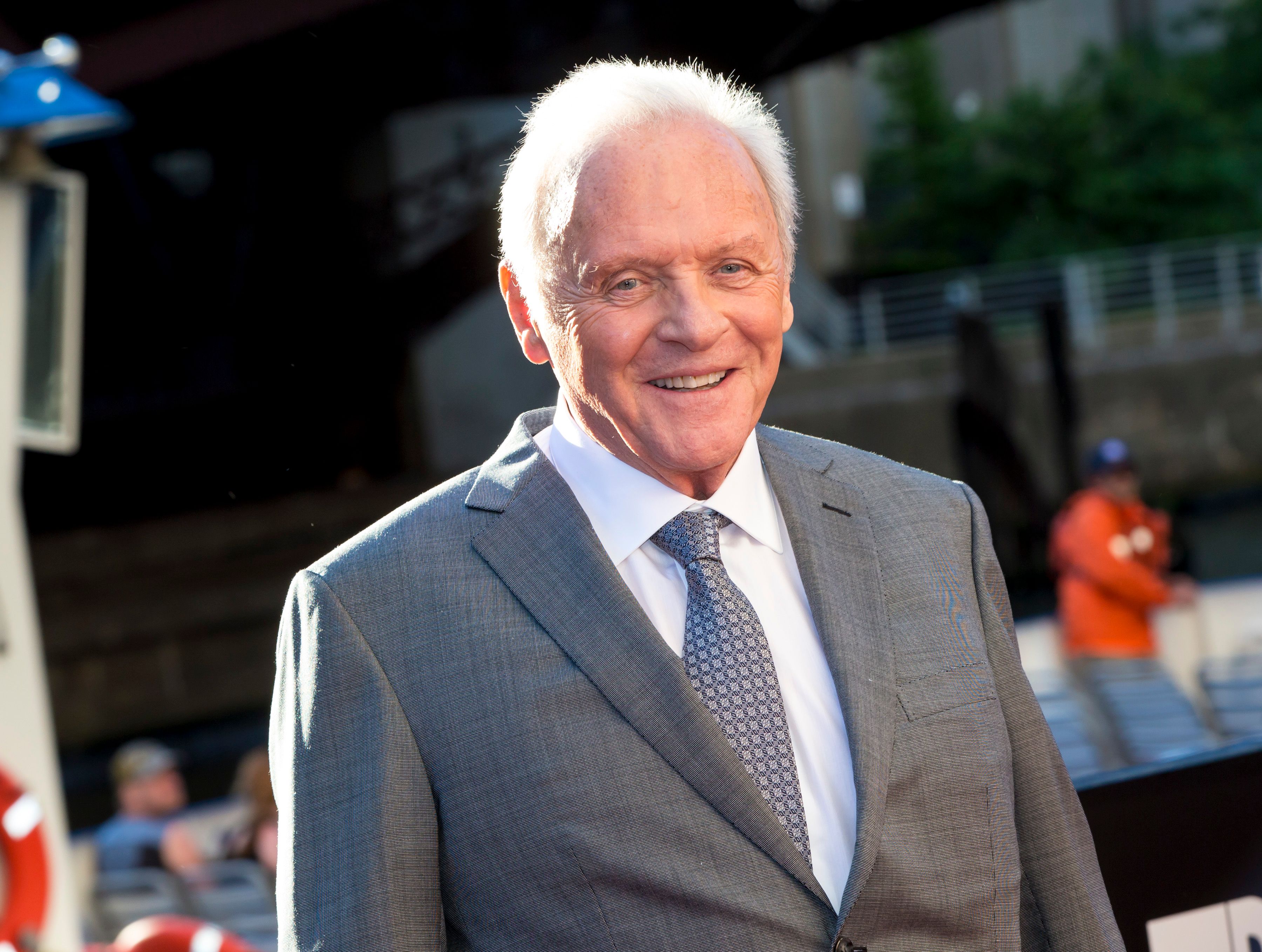 HOPKINS VENTURES INTO MODELING 
Hopkins was in his element posing for the camera. The star showed his best gait as he raised his hands up with a regal gaze that came off almost ethereal. 
L'uomo Vogue shared some more looks on their official page, presenting the actor displaying another stylish look. Here, Hopkins donned a trench coat over black slacks as he posed in what looked like a meadow.
A
 second post
 from the fashion franchise featured an up-close look from Hopkins' outdoor shoot. The actor filled out his jacket with his arms spread out.
HOPKINS ON HIS MODELING FEAT
Hopkins mentioned in a new interview that he felt honored and never thought about the possibilities of becoming a model at 83. However, he noted after his agent notified him of the L'uomo Vogue offer, he knew Italy was the perfect location. 
The award-winning actor who had a keen interest in holidaying made it known that the modeling offer created a great reason to visit one of his favorite parts of the world. 
THE HISTORY-MAKING HOPKINS
Earlier this year, Hopkins was in the news for his big win at the 93rd Academy Awards, where he was announced as the winner for the Best Actor category. Hopkins won the award for his role in "The Father."
The historic Oscar victory also made him the oldest actor to ever win in the Best Actor category. It is also the second time Hopkins won the best actor accolade. 
The first was in 1992 for his role as Hannibal Lecter in "The Silence of The Lambs." His recent Oscar win came two weeks after he was announced as a winner at the BAFTA Awards. 
Although Hopkins wasn't present during the Academy Award ceremony, he later celebrated his victory with fellow star and longtime pal Salma Hayek. The pair heartily danced to Leonard Cohen's "Dance me to the End of Love."
HOPKINS' QUARANTINE CHRONICLES
During his Oscars presentation, Hopkins was away at his home in Wales, where he has been quarantining. Before then, the actor stayed at his home in Malibu.
Hopkins returned home to his roots and has been living his best life. The star has been spending time with his cat, Niblo, as well as visiting a childhood friend and catching up on old times.
The entertainer who grew up in Margam, Wales, showed off his activities on social media, letting fans in on how he was spending his time in Wales. Hopkins visits his old school, Cowbridge Grammar school.
It is safe to say that Hopkin's love for his hometown never waned as he even missed his BAFTA Awards attendance. The veteran star was cooped up in a hotel in Wales, enjoying a painting session. 
The 80-year-old Oscar winner has revealed that he does not know whether he is a grandfather after becoming estranged from his daughter, the actress and singer-songwriter Abigail Hopkins https://t.co/AE3rqhQAOc

— The Times (@thetimes) May 22, 2018
A FAMILY RIFT
Sir Anthony is a seasoned actor whose acting career continues to exude relevance, even as he ages with grace. Outside of the spotlight, the classic actor is a father with a long-running rift with his child.
Anthony is the father of British singer and songwriter Abigail Hopkins and the pair have been estranged for decades. The father-daughter duo live in different cities and have not been in contact for a while.
Who is Anthony Hopkins's estranged daughter Abigail Hopkins? https://t.co/nQlgbGBK5w

— Daily Mail Celebrity (@DailyMailCeleb) May 23, 2018
It all started with Anthony's marriage to actress Patronella Barker. Two months after they tied the knot, the marriage was in a shaky state. This heightened when Barker became pregnant and had Abigail.
Anthony was displeased by this and he turned to heavy drinking. This further increased the animosity in his family. Once speaking about his relationship with Abigail, Anthony noted that he knew nothing about her personal life, and hasn't cared much to find out.