Piers Morgan, Who Often Slams Meghan Markle, Has 3 Sons and a Daughter Who Look like Him - Meet All of His Children
Piers Morgan is quite popular for his opinionated views as a journalist–turned–presenter but not many know that he is also a dedicated family man with four kids, three of whom are boys — meet them. 
Piers Morgan is a controversial figure recognized all over the country thanks to his views, most of which he used to share over ITV's "Good Morning Britain." 
The famous presenter, famous for his almost habitual slamming of Meghan Markle, displays a tough exterior on the show as he puts forward his view but what many don't know is, he also has soft spots within him dedicated to his family.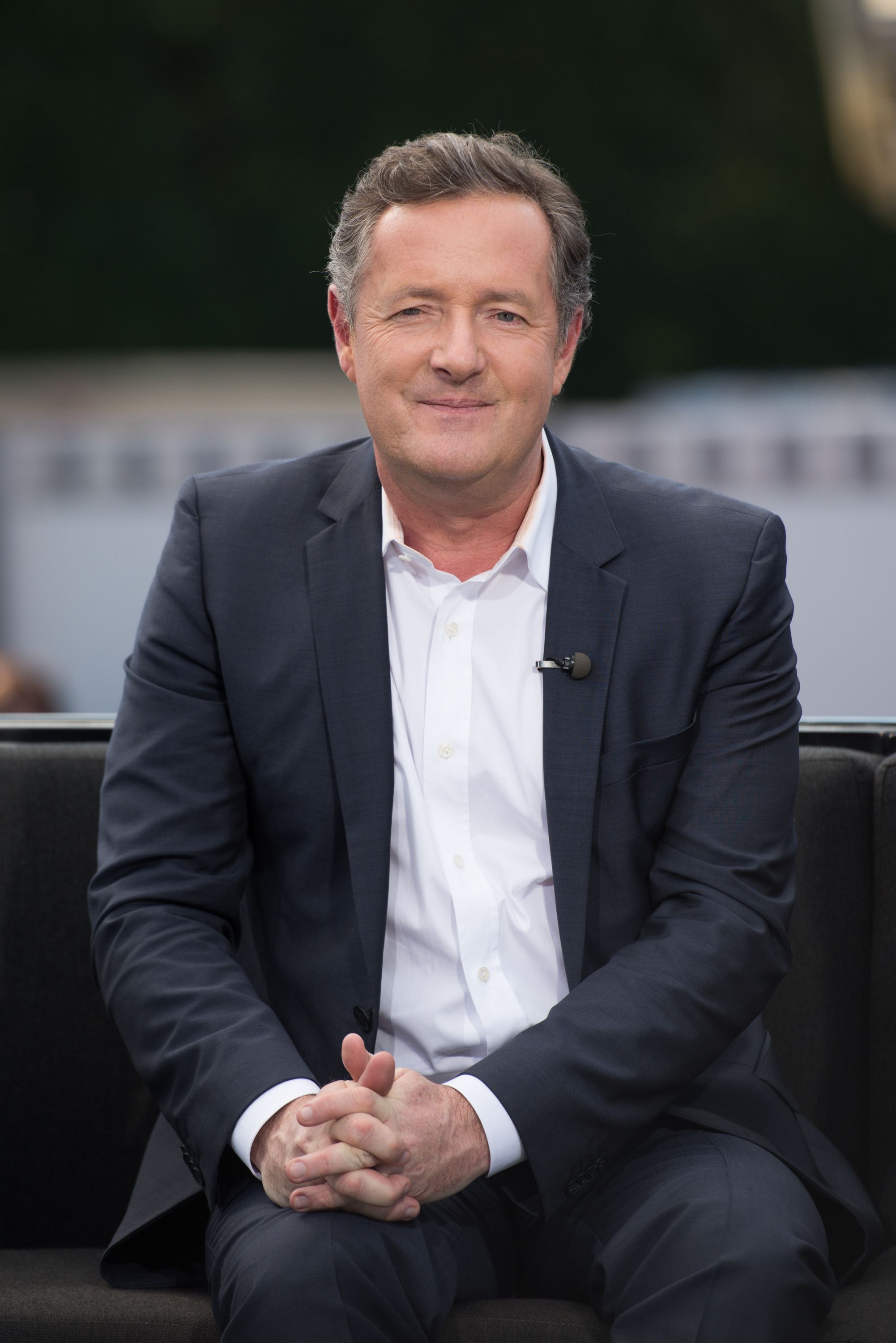 That's right; he has four kids of his own, whom he shares with two different women. He enjoys a great relationship with them, and now that he has walked away from his job on "Good Morning Britain," he will get to enjoy more time with his children. 
SPENCER MORGAN 
Piers welcomed his first son, Spencer, in July 1993. Like his father, he is no stranger to the spotlight and has been pictured spending time with A-listers from different niches, including Ronaldo. 
He once made headlines for lying about participating in the "Love Island" franchise by entering the villa. However, Piers believes the only thing stopping his kids from hopping on one of the shows is the threat of being written out of the will. 
Nobody knows if he would actually act on his threat, but neither of his kids is willing to test him. This, of course, does not make them love him less— Spencer even had a heartfelt tribute for him for Father's day. 
STANLEY MORGAN
Stanley is an actor with so much physical appeal that some netizens have been clamoring for him to sign up for "Love Island;" after all, he definitely has the looks. 
They both seem to be sworn enemies of Harry and his wife, Meghan Markle. 
He turned 24 last month, and his father and older brother joined him for a fabulous birthday bash that went down at a favorite restaurant of his father's. 
Stanley works as a co-founder and creative director at an independent film company named One Five Five Productions outside the spotlight. Piers is proud of his achievements — in January 2021, he showcased his boy's short film with pride. 
ALBERT MORGAN 
Albert is the youngest son Piers has, and he turned 20 late last year. Last year, he made headlines after his father revealed, during an episode of "Good Morning Britain," that he dealt with mild symptoms of the Coronavirus. 
The boy completed his A-Levels in 2019, and he reportedly shares his father's love of the football club Arsenal. His social feeds are a testament to that love, filled up as they are with posts about the club.  
ELISE MORGAN 
Elise is the youngest of all Piers' children, and she is the only one he shares with a different woman. She was born on November 25, 2011, and is also his only daughter. Some may even call her the apple of his eyes, and with good reason because he is very fond of her.
In November 2020, he wished her a happy birthday on live TV, and it melted many hearts. Another testament of how much he loves her is the frequency with which he posts her pictures on his social media feeds. 
THEIR MOTHERS 
As earlier stated, Piers shares his four kids with two women. The first three are the products of his first marriage with Marion Shalloe— they were married for 17 years. 
He shared Elise with his current wife, Celia Walden; a woman popular in her own right as a journalist for The Telegraph. 
Walden and her husband have been married since 2010, and some would say they are a match made in heaven. The two share the same views, and they both seem to be sworn enemies of Harry and his wife, Meghan Markle. 
Piers often makes headlines for going up against Meghan, and her husband and the source of his animosity seems to be bitterness which allegedly stems from his belief that she ghosted him and their friendship. 
Things escalated after the two ex-royals appeared in the controversial interview they had with Oprah Winfrey. Piers resigned from his job at "Good Morning Britain" because he chose not to apologize for refusing to believe the things they told Winfrey. 
Since then, he has appeared at different talk shows to criticize their utterances and behaviors, which he believes is aimed at undermining the royal family with the excuse of freedom of speech. 
His wife and family have been fully supportive of him during the weeks following his dismissal. They also enjoy more time with him around, but Walden seems to be over that now. 
Last month she called out for someone to hire her husband so he wouldn't have so much energy to expend at home with her. They love each other, but even she can't stand him when he is fully rested and not to mention jobless.