Look Inside Magic Johnson & His Beloved Wife Cookie's Romantic Lavish Vacation in Greece
Magic and Cookie Johnson's romantic Greek getaway is proof that love only gets better with time. The legendary couple recently showed off swoon-worthy couple pictures from their lavish island vacation. 
If you look through Magic and Cookie Johnson's Instagram pages, you'll find evidence of several spectacular holidays. Nobody vacations quite as luxuriously as this couple, and their recent holiday shows it. 
The Johnson's have been enjoying their time together in Greece by participating in numerous activities. They've done everything from indulging in freshly caught fish and eating with restaurant owners to going on private island tours.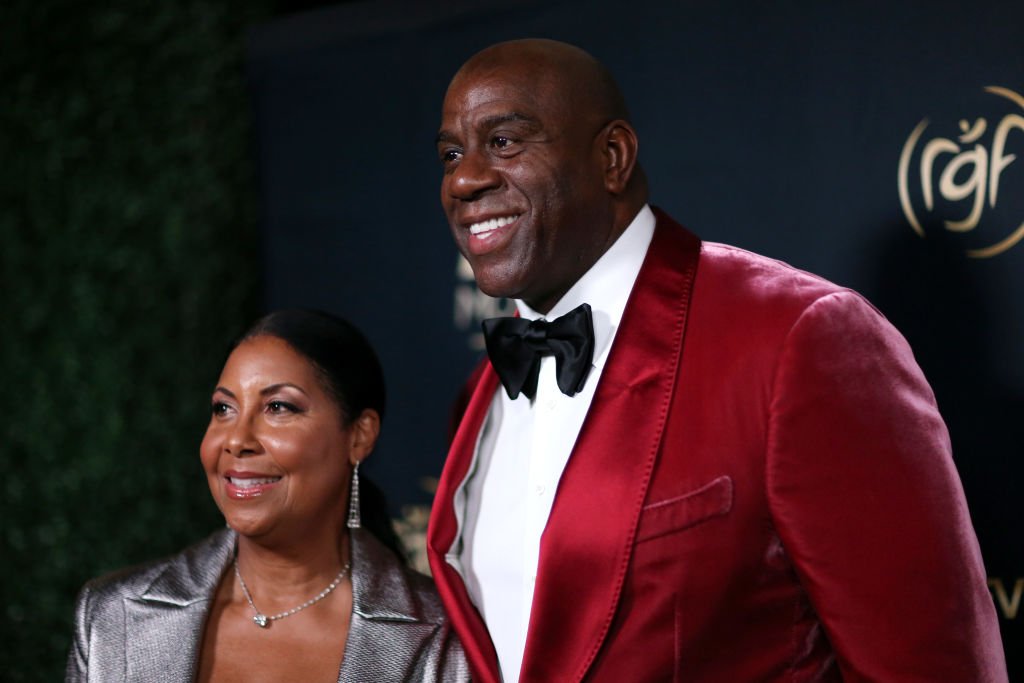 Magic Johnson announced the beginning of his lavish holiday in Greece by posting an Instagram picture on a yacht. Followers could tell that they'd be seeing one of the most fabulous trips from that image alone. 
Johnson did not hesitate to let us into small moments of luxury he and Cookie shared on vacation over the next few days. The NBA legend initiated things by showing off a mouth-watering meal from Avli Corfu. 
Cookie also got into the vacation spirit on her Instagram page, sharing their trips around the island of Corfu. The couple even wore matching white ensembles, perfect for a European holiday while visiting Ithaca. 
Although the couple seemed to be traveling with friends, they seemed to genuinely each other's company. Their relaxed stances and happy smiles indicate that there is still plenty of love between the two after all these years.
Magic and Cookie Johnson have been married for almost thirty years and have known each other for forty-two. This couple's romance has withstood the test of time, thanks to their resilient and persistent love story. 
Magic and Cookie met while they were students at Michigan State University and have been inseparable since. The NBA star shares that he saw Cookie dancing at a college party and was immediately drawn to her. 
Although he didn't approach her that night, he got her phone number and called multiple times over the Christmas break. The pair began their courtship as soon as they got back on campus, and the rest was history. 
The Johnsons married in 1991, but their marital bliss was shaken by a revelation that was devastating at the time. Magic had learned about his HIV-positive status and had to tell his pregnant wife the news. 
However, that revelation did not scare Cookie away but encouraged her to stick by her husband instead. As a result, Magic has been candid about Cookie's role in his still being alive and healthy after his diagnosis. 
Since then, the couple has expanded their family with two children, E.J and Elisa. The duo also has the addition of Andre, Magic Johnson's eldest son from a previous relationship, as part of their loving family. 
Although the Johnson's relationship seems like it cannot be broken, Cookie revealed otherwise to Oprah. During an interview for OWN's "SuperSoul Sunday," Johnson admitted that the pair had been separated before. 
She explains that the NBA star was building his businesses in 2001, and they were becoming more and more successful. Consequently, Johnson's ego got more and more inflated as his career success grew. 
As a result, Cookie felt that her husband was neglecting his marriage and family to attend to his ego. Unfortunately, this big-headedness resulted in a public spat between the two, which ultimately led to a separation. 
Thankfully, the couple's only separation only lasted two weeks, and the media didn't find out about it until Cookie spoke. Since then, the Johnson's have been devoted to working on their marriage, and the results are wonderful.