Lionel Richie's Much Younger Girlfriend Lisa Parigi Stuns in Plunging White Dress during Their Trip to Greece
Greece seems to be the summer vacation location of choice for Hollywood couples this year. Lionel Richie and his girlfriend Lisa Parigi are among the famous couples spending romantic time out at the coastal destination. 
Thirty-something-year-old Lisa Parigi looked stunning while vacationing in Greece with her 72-year-old beau, Lionel Richie. The Swiss beauty shared a gorgeous picture of her smiling in a plunging white dress, perfect for the location. 
Parigi had a hat in hand in the picture and a neon yellow bikini peeking through her vacation frock. The sunglasses placed in her low-cut top and her chic-looking wet hair indicate that she was making the most of the trip.
Parigi looked relaxed and beautiful in the holiday snapshot she shared of herself, but she looks even happier with Lionel. The pair look comfortable with one another in images Parigi shared on Instagram. 
Their casual ensembles coordinate as the couple lovingly embraces each other during a day out exploring. They look more in love than ever, despite their estimated forty-year age gap that shocked many earlier this year. 
Richie is not one to run short of romantic words, especially regarding his long-time Swiss-born girlfriend. The iconic singer has been married twice before and reveals his hopeless romantic side led him to fall for Parigi. 
Richie recently opened up about his relationship with his model and entrepreneur girlfriend to People. He expressed that although Parigi is extremely beautiful, he loves her because she helps him navigate his world.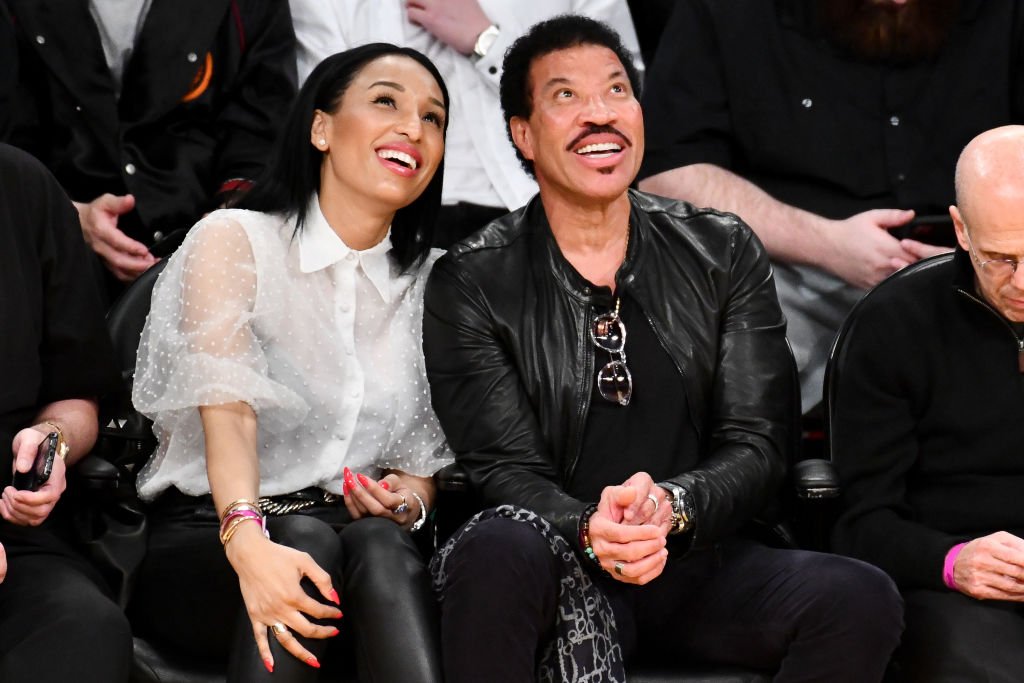 Richie explains that Parigi's smarts are why she can help him deal with the ins and outs of his life. He also reveals that Parigi always makes Richie feel safe for the above reasons, which is ideal in a romance. 
Richie and Parigi have been dating for over half a decade, but the singer still gushes about the model like it's their first year. However, how could one not gush about the multilingual model and entrepreneur?
Parigi is of Chinese, Swiss, and Caribbean ancestry and is fluent in four languages. In addition to working as a model, Parigi has worked in corporate, runs a blog, and is the CEO and founder of a lifestyle brand. 
Parigi's multiple lines of work and interests prove that she is much more than a pretty face. They may even explain why Richie is so in love with the model and entrepreneur who is almost four decades his junior. 
Despite being with Richie since around 2014, Parigi has been able to conceal her exact age from the public. As a result, when a fan posted that she may be thirty years old this Valentine's day, Twitter went crazy. 
Several fans expressed their shock at the age gap between Richie and Parigi but weren't too negative. Many comments focus on how the relationship made sense because of Richie's flawless aging process. 
Richie and Parigi have been inseparable since starting their relationship, as seen in several paparazzi shots. Parigi is often by Richie's side at events, when he receives honors and awards and for his launches. 
Parigi has the role of the supportive girlfriend down to the tee, making fans wonder if she is the potential new Mrs. Richie. When approached about the possibility of a wedding with his lover, Richie said the following:
"Do I have an exact time on this? Oh, hell no. I don't. But there is light at the end of the tunnel. I'm sure."
Although there still hasn't been any engagement news from the two, there's no doubt that their love is for a lifetime. For now, fans can marvel at the couple's joyful Greek vacation pictures while waiting for any exciting announcements.