Julia Roberts Shares Rare Snap with Husband Daniel Moder to Mark 19th Wedding Anniversary
Julia Roberts recently marked her 19th wedding anniversary on social media. The "Pretty Woman" star shared a rare photo of her husband Danny Moder and her on a beach.
Julia Roberts has been married for over a decade, but the celebration of love has only just started for the actress. The award-winning actress confirmed this in her recent Instagram upload.
The "Notting Hill" star shared a rare image of her husband, Danny Moder, and herself enjoying each other's company. The couple pulled at heartstrings on the timeline as they looked evergreen on their 19th wedding anniversary.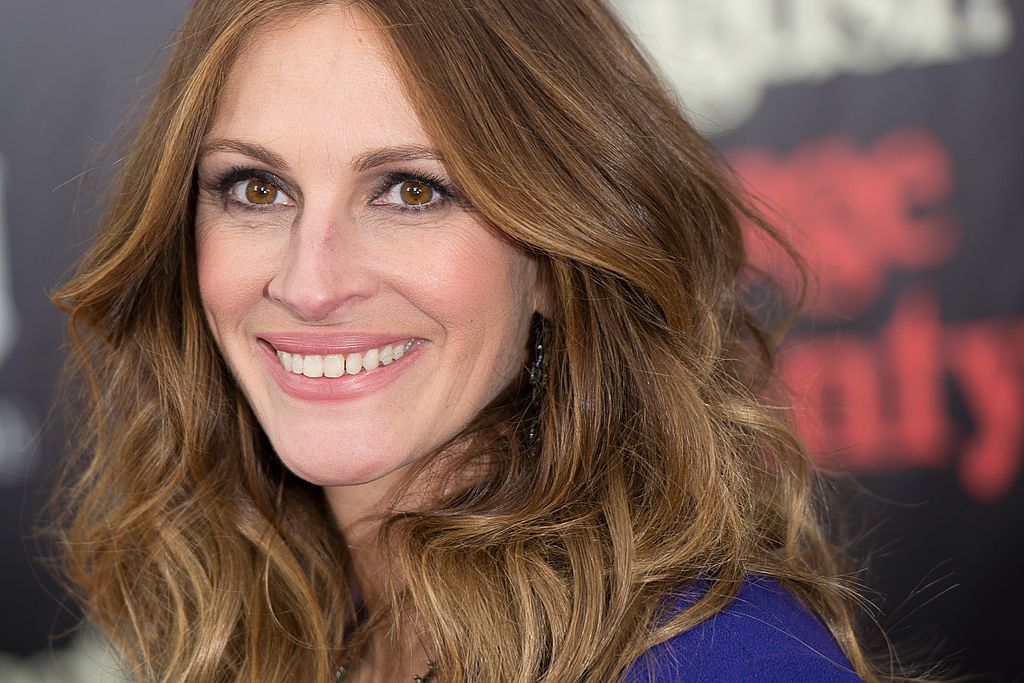 19 YEARS AND COUNTING
The star actress looked radiant as she covered her blonde tresses with a bright orange baseball cap with a seagull image. She donned a vintage floral shirt, while her eyes were covered with a pair of dark shades. Julia captioned the post with: 
"19 years… Just getting started. #conwings."
The "Oceans Eleven" star had her hands wrapped around Danny, who seemed to have taken a few laps in the beach water as his hair looked wet and tousled. He wrapped himself in a striped towel while cuddling up with his wife.
Before her marriage to Danny, Julia was married to country music star Lyle Lovett.
It was a double celebration for Julia and her cinematographer husband as they celebrated Independence Day and their blissful marriage. Fans and fellow stars like Rita Wilson filled the timeline with hearty messages for the lovely couple.
INSIDE JULIA AND DANNY'S LOVE LIFE
With almost two decades and three amazing kids, Julia and Danny keep going strong, and according to the "MY Best Friend's Wedding" actress, the secret to keeping it together is 'kissing.' The pair first met in 2002 on the set of "The Mexican."
The duo's relationship caused quite a stir because Julia was dating Benjamin Bratt, and Danny was married to Vera Steimberg. Danny called it quits with Steimberg and married Julia all in 2002.
The wedding ceremony was held at Julia's home in New Mexico. Their marriage caused the public to raise curious eyebrows, and Julia was at the center of it all, getting the blame for Danny and Steimberg's split.
Julia Roberts is celebrating her 19th wedding anniversary with a super rare selfie with hubby Danny Moder! https://t.co/kGONZelgV9

— JustJared.com (@JustJared) July 4, 2021
However, she once clarified that she was not the cause of Danny's failed marriage. The "Runaway Bride" star noted that she and her husband sorted their former love lives before coming together. 
INSIDE THE COUPLE'S PARENTHOOD
The couple's oldest children are twins, Hazel and Phinnaeus, born in 2004. At the time, Julia's publicist Marcy Englewood shared the news. She welcomed her third child, Henry, in 2007. 
Julia Roberts posted a rare photo for her 19th anniversary with Danny! https://t.co/XjTg3Y7spG

— HollywoodLife (@HollywoodLife) July 5, 2021
Julia holds motherhood as her highest priority. The mother-of-three once gushed about her kids becoming more like her and her spouse when they became older. She relayed that the three were a reflection of her and Danny. 
It is safe to say that the trio has also made their parents proud. When Hazel was 12 years old, she showed her affectionate side by cutting her long voluminous hair and donated it for wigs for kids.
Julia Roberts and Danny Moder look smokin' hot in their anniversary photo: https://t.co/CvFaydwCzd

— SheKnows (@SheKnows) July 5, 2021
Danny often shares Phinnaeus's photos on social media. The teenager has an avid interest in surfing and might be a pro surfer as an adult. The youngest, Henry, is quite athletic and has also featured on his dad's social media page.
JULIA'S PAST RELATIONSHIP
Before her marriage to Danny, Julia was married to country music star Lyle Lovett. The pair were together from 1993 to 1995. The couple started dating in June 1993 and also tied the knot that month.
The whirlwind marriage was planned within 72 hours, amid Lovett's music tours. He shared with fans during a performance on the night of his wedding day that it was the happiest day of his life.
Things went south, and 1995 became the last year of their marriage. The couple was away from each other most of the time because of the nature of their job. They were also said to have separate homes despite renting a house together.
Julia Roberts and Lyle Lovett were married on this date June 26 in 1993. Photo credit: WireImage. #OTD pic.twitter.com/iOxd11PJYT

— Dr. Jeffrey Guterman (@JeffreyGuterman) June 26, 2021
The duo announced their separation in the spring, sharing a joint statement to the public. They also made it known that they have decided to remain civil and support each other. 
THE FAMOUS ROBERTS
While Julia, 53, built her Hollywood career in the '90s, she had a little family member who looked up to her, and now that family member has grown into the famous Emma Roberts.
Emma is the niece of Julia, and she watched and learned from her aunt. Emma went to movie sets with Julia as a child, and that was where her interest in showbiz grew. 
By the time she was close to her teenage years, she had begun to land acting gigs, and in no time, she became famous—all the while, Julia was the protective aunty, making sure fame did not alter her niece's personality.
Julia's siblings Eric and Lisa Roberts are also Hollywood actors. Eric has featured in movies like "The Dark Knight," while Lisa appeared in "Runaway Bride," "Mona Lisa Smile," and "Mother's Day."