Selection of Jokes about Hollywood
Today's selection of jokes is all about Hollywood, including an intern's terrible internship, a new classical movie, a casting agent finding a new star, and a production manager at breakfast. 
THE INTERN
An intern did not enjoy his internship in Hollywood. First, the production crew made him follow Leonardo DiCaprio for six hours to carry his water bottle, which was exhausting.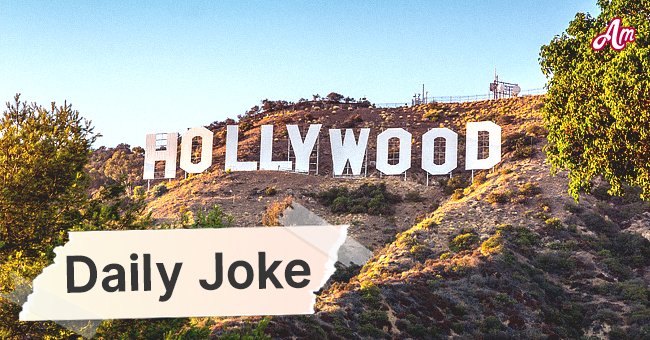 Then they made the intern floss Tom Cruise's shoes, which was humiliating. And then he had to spank Dwayne Johnson. That was when he knew he hit rock bottom.
A CLASSICAL MOVIE
A production company was preparing to shoot a new movie about all the greatest classical musicians, their lives, and their works. To create the best movie ever, the director asked several famous actors to be in the movie. 
First, he asked Matt Damon, who agreed and said he would play Beethoven. Then he asked Hugh Jackman, who agreed to play Chopin, and Johnny Depp said he would love to play Mozart. Tom Cruise agreed to join the cast as Vivaldi.
But no one was excited about the movie as Arnold Schwarzenegger, who boldly exclaimed, "I'll be Bach!"
A FLY IN THE GLASS
A director, actor, and producer are all dining in a restaurant. They each order a glass of wine, and when the waiter brings the wine, the three notice a big fly in each of the glasses.
The director orders another glass while the actor grabs the fly out of the glass. He waits for the director and producer to look at him and then makes a big show of swallowing the insect. 
However, the producer picks up the fly between his fingernails, puts it in front of his face, and yells, "Spit out that wine immediately!" 
A NEW STAR
A casting agent approached a man at a busy train station and said, "Hey, I think with your looks and charisma, I could make you a big star!" The man said, "Listen, I am Tom Cruise..." 
The agent then said, "Do not worry about your name. We can change it!"
A DOCTOR'S APPOINTMENTS
A
doctor
was looking at his patient's charts and said, "This looks very bad. It must be from all the alcohol." The patient, an actor, then responded, "Don't worry, Doc, I will come back tomorrow when you are sober."
HOTEL ROOM
A production manager was at a hotel having breakfast and said to his colleague, "Didn't you hear me hammering on the wall last night?"
His colleague then said, "Yes, yes, but it does not matter. I was pretty loud because of the TV."