Michael Strahan's First Daughter Tanita Grabs Attention Rocking a Backless Orange Ensemble in Daring Photo
Fans could not get enough of Michael Strahan's oldest daughter, Tanita Strahan, after she shared a lovely picture of herself donned in a backless dress on Instagram. 
Michael Strahan's oldest daughter Tanita Strahan left more than one fan stunned after sharing a gorgeous snapshot of herself on her Instagram page recently. 
The beautiful diva shared a picture that showed her clad in a tiny orange bareback strap dress. She turned her back to the camera, showing off her beautiful skin.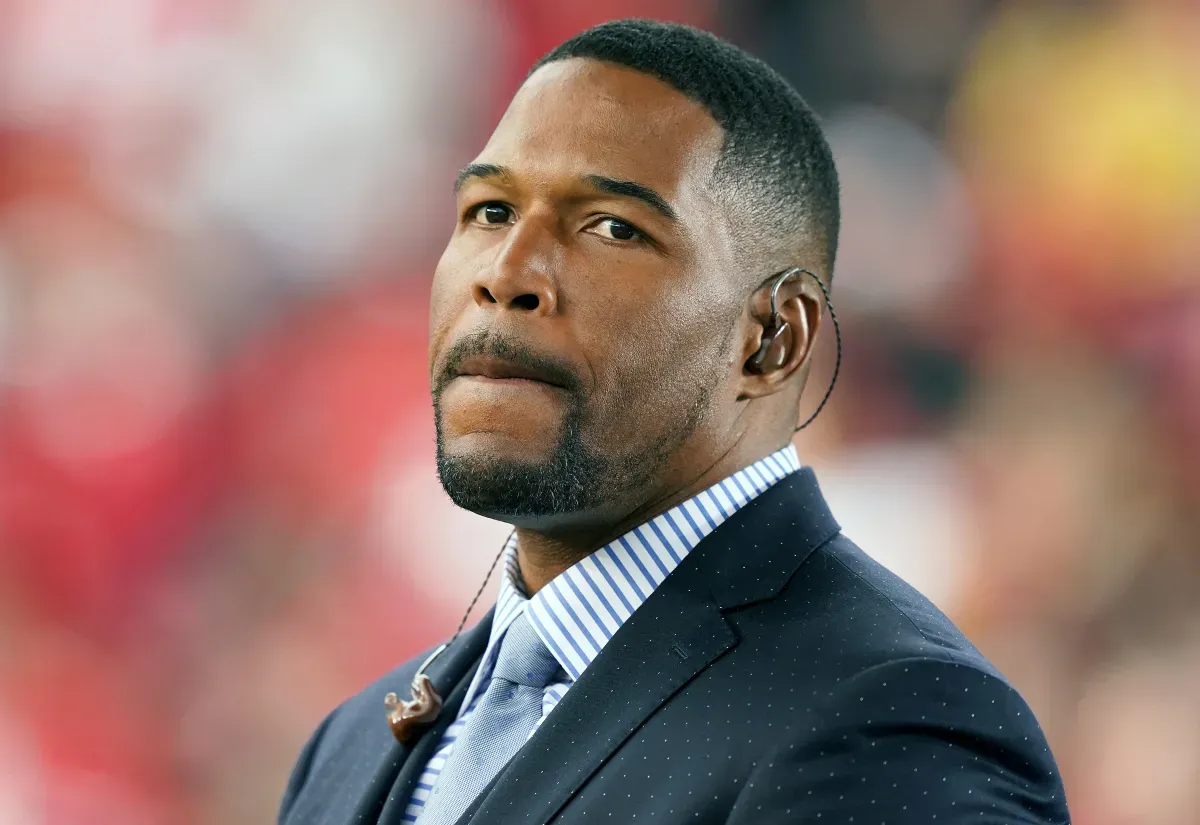 Tanita also stared at the camera daringly, revealing her beautiful freckled face and makeup. She also rocked pink lipstick and marked the side of her right eye with black ink. 
Tanita, who rocked curly brown hair, posed in a white-painted room and seemed at peace with herself in the picture, which she captioned, "< >." 
Her fans were thrilled by the snapshot and took turns complimenting her in the post's comment section. One of them noted that Tanita is blossoming and glowing. 
Another fan said Tanita looks fabulous and stunning, while a third person asked her how she always looked so amazing. Of course, no one can blame Tanita's fans for feeling the way they did, as the picture she shared is one to behold. 
Tanita is a Los Angeles-based visual artist. She has worked with several mediums like Acrylic, Gouache, Ink, Watercolor, Photography, and Graphic Design.

She has a website where she displays her beautiful artwork for sale. These beautiful pieces are precious and show how gifted the 29-year-old is. 
Besides her website, Tanita also has a YouTube Channel called "The Infinite Fitnesse Podcast," where she and her friend, CC, cover segments on art appreciation, financial tips, tarot readings, gratitude, and much more. 
Michael said that he and Hutchins decided that even though they could no longer be married, they would always be a family.

Tanita and CC are hopeful the podcast allows people to accept who they are today and not who they were in the past or will be in the future. The friends said they are in the same boat of getting through the hard times of adulting but enjoying the ride as they do. 
Hence, they are shamelessly broadcasting their journeys of growth and discussing other random beauties of life. The first episode of the podcast aired on November 21, 2019. 

Tanita shares a close bond with her famous father, Michael. The father-daughter duo has shared glimpses of their close relationship on social media.
In October 2019, Michael shared a rare selfie with Tanita on his Instagram page. The former NFL star's nephew, CJ, also featured in the selfie. 
The picture was in honor of Throwback Thursday and showed when Michael, Tanita, and CJ went to London together for a vacation, which the former described as incredible. 
After sharing the snapshot, many of Michael's fans expressed their delight at seeing him with his daughter and duly described them as a beautiful family. 
On November 10, 2020, Michael celebrated Tanita's birthday by sharing two adorable pictures of them. In the post's caption, he wished her a happy birthday and added: 
"It's amazing to watch you grow into an amazing artist but most importantly an amazing human. Proud to be your dad! Love you to no end!❤️❤️😘😘😘 @tanitaa.st."
Michael shares Tanita with his former first wife, Wanda Hutchins. Besides Tanita, the former couple also shares a son named Michael Anthony Strahan, Jr.
Michael and Hutchins, an interior designer, were married from 1992 to 1996. Despite being divorced, they handled their separation maturely and have remained great friends. 
In his autobiography, Michael said that he and Hutchins decided that even though they could no longer be married, they would always be a family. 
Besides Tanita and her brother, Michael also shares twin daughters Isabella and Sophia with his other former wife, Jean Muggli, who he married in 1999 before their acrimonious divorce, which was finalized in 2006. 
Michael enjoys the blended nature of his family and told People that his kids give him strength and he loves being with them. The "Good Morning America" co-host also said that though his kids were raised apart, they are very close, and he is proud of that.