David Cantin Is Dina Manzo's Spouse Who Is a Millionaire and Cancer Survivor — Get to Know Him
Dina Manzo was married to David Cantin, a millionaire and cancer survivor, in 2017. Here's everything we know about the television personality's husband.
Born David Scott Cantin on October 26, 1979, Dave Cantin is an experienced entrepreneur and M&A specialist/venture capitalist, philanthropist, and cancer survivor, according to his LinkedIn profile.
Dedicated to discovering new sales opportunities, his passion for the automobile industry led him to turn a small local dealership into the world's largest single-point dealership.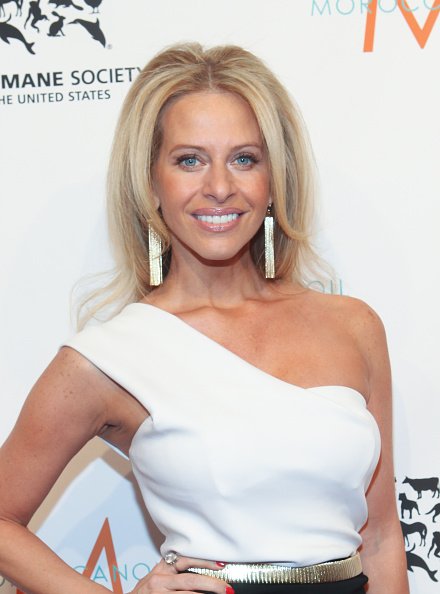 HIS CANCER DIAGNOSIS
Cantin's battle with cancer began in 2011 when he was diagnosed with leukemia. At this time, he organized fundraisers and volunteered for pediatric cancer charities, in addition to battling the disease himself.
In 2016, Cantin was pronounced cancer-free, having undergone chemotherapy for five years. The doctor indicated that it was fortunate for him to be alive after the diagnosis of cancer.
In October 2019, Manzo spoke more about her husband's current health situation after his leukemia diagnosis.
RUNNING A COMPANY
Later, Cantin was the CEO of a firm called the Dave Cantin Group or DCG, which he claimed was the biggest automotive merger and acquisition company in the United States and aimed to be the biggest worldwide.
The company is headquartered in New York City, with Florida, California, Chicago, and Dallas offices. In 2018, Forbes reported that the DCG has dealer listings worth as much as $3 billion.
"My goal is this will be a billion-dollar merger and acquisition company," said Cantin in an interview. "What we do that nobody understands today is we create the sale. We create the acquisition."
HIS RELATIONSHIP WITH DINA MANZO
Dina Manzo, who separated from her husband Tommy Manzo in 2013, made headlines in 2016 after being photographed out with Cantin. An interview with Manzo revealed a few details about their romance.
"I am with someone new, and it's really great," she said. "I was getting a divorce, and I was like, 'I'm never doing this again.'… I guess some things happen when you're not really looking for it."
Their love of charity brought them together as they each went through divorces. The couple exchanged their vows in June 2017. They have been together since 2015, according to several reports.
PAST MARRIAGES
Previously, Cantin was married to a woman named Melissa. However, the pair separated in 2014 and divorced one year later. They have two children together, who live with their mother on the East Coast.
Manzo also has a daughter from her first marriage, Lexi Loannou, born on January 25, 1996. Lexi has appeared with her famous mother on "The Real Housewives of New Jersey."
While Cantin and Manzo do not have children together, the latter revealed in 2019 that she had miscarried a few times. Also, she discussed it on social media after a fan asked whether she wanted more children.
ALL SHE WANTED
In October 2019, Manzo spoke more about her husband's current health situation after his leukemia diagnosis. She also expressed her love for her husband, looking forward to many more healthy birthdays to come. 
"I made a list, I wrapped it around my rose quartz and prayed for my Scorpio. You're everything I prayed for and more. I love you [Dave]. Happy Birthday," she wrote on Instagram.
Adding the hashtag #40andLeukemiaFREE, Manzo, who is well known for starring on her own party-planning TV series "Dina's Party," continued, "Here's to a lifetime of HAPPY HEALTHY Birthday celebrations together."
In 2014, Cantin was presented with the Peter Criss Man of Courage Award to recognize his battle with cancer. Criss, co-founder, and drummer of the band KISS, also battled cancer in the past.