Late Florence Joyner's Husband Al Joyner Is Happily Married for the 3rd Time – Meet Him and His Wife
One of Florence Joyner's wishes was for her former husband, Al Joyner, to be happy and married even after her death. Al respected it by finding Mrs. Right, and luckily for him, it happened two times—meet his third and current wife.
Al Joyner was a successful athlete who later turned into a producer and actor. He was romantically involved with Florence Joyner, a track and field wiz.
During their time together, the pair created a lot of buzz as tabloids ran stories about the first perfect sports couple. Sadly, Flo Jo passed away in her sleep in 1998.
AL'S WIFE, CYNTHIA
Losing Florence was devastating, but Al picked himself up and remarried two times. His current wife is Cynthia, who operates a successful business. According to her Instagram page, she is in the business of optimizing people's health-plant-based nutrition and mindset.
But, that is not all; Al's third wife has a confident personality and works as a speaker; she also provides therapy to sports stars and rehabilitation.
The legendary athlete appears to be in a happy place in his life despite having one failed marriage. These days, he flaunts Cynthia online and serenades her with sweet words.
During last year's Valentine's Day, the couple stepped out on a date to Rancho Santa Fe, California, where they posed seated, smiling from ear to ear. The post's caption read:
"Every day is Valentine's Day to My Beautiful Wife….Cynthia Joyner."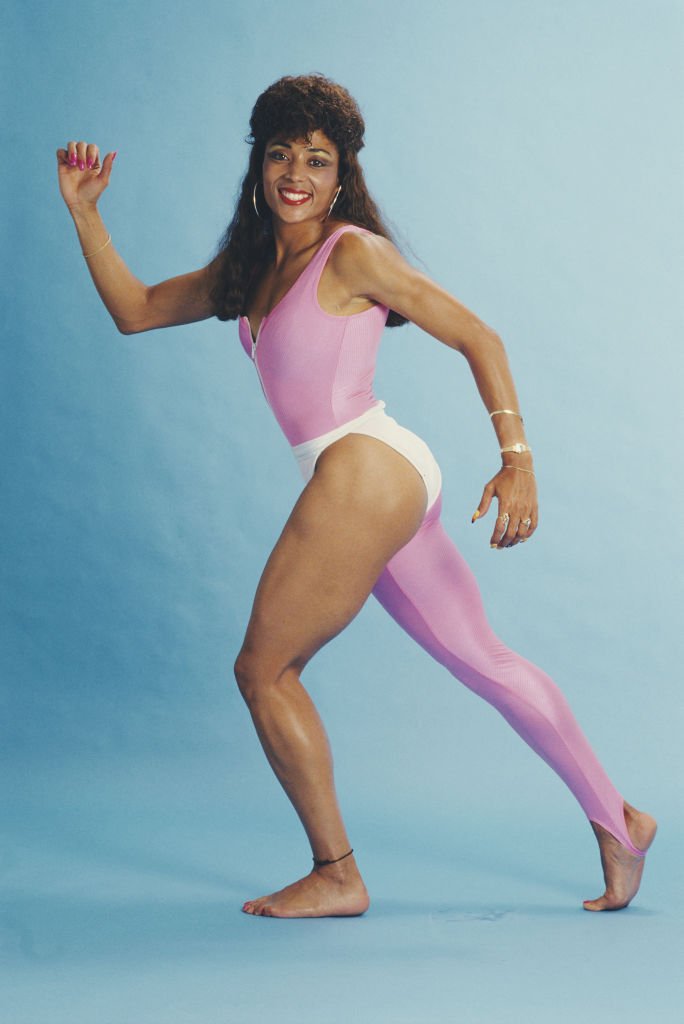 On Cynthia's birthday, she got a warm message after her husband shared their photo with the inscription, "Happy Birthday to my Beautiful Loving Wife, Cyndi Joyner."
The birthday wish came with an added caption that read: "I love you." Apart from loving his wife, Al has shown fans his interest in maintaining a healthy and solid relationship with his family.
On numerous occasions, the Olympic champion has uploaded images gushing on his sister, Jackie-Joyner. In fact, Cynthia's husband once admitted that Jackie and the speaker are the "2 favorite women" in his life.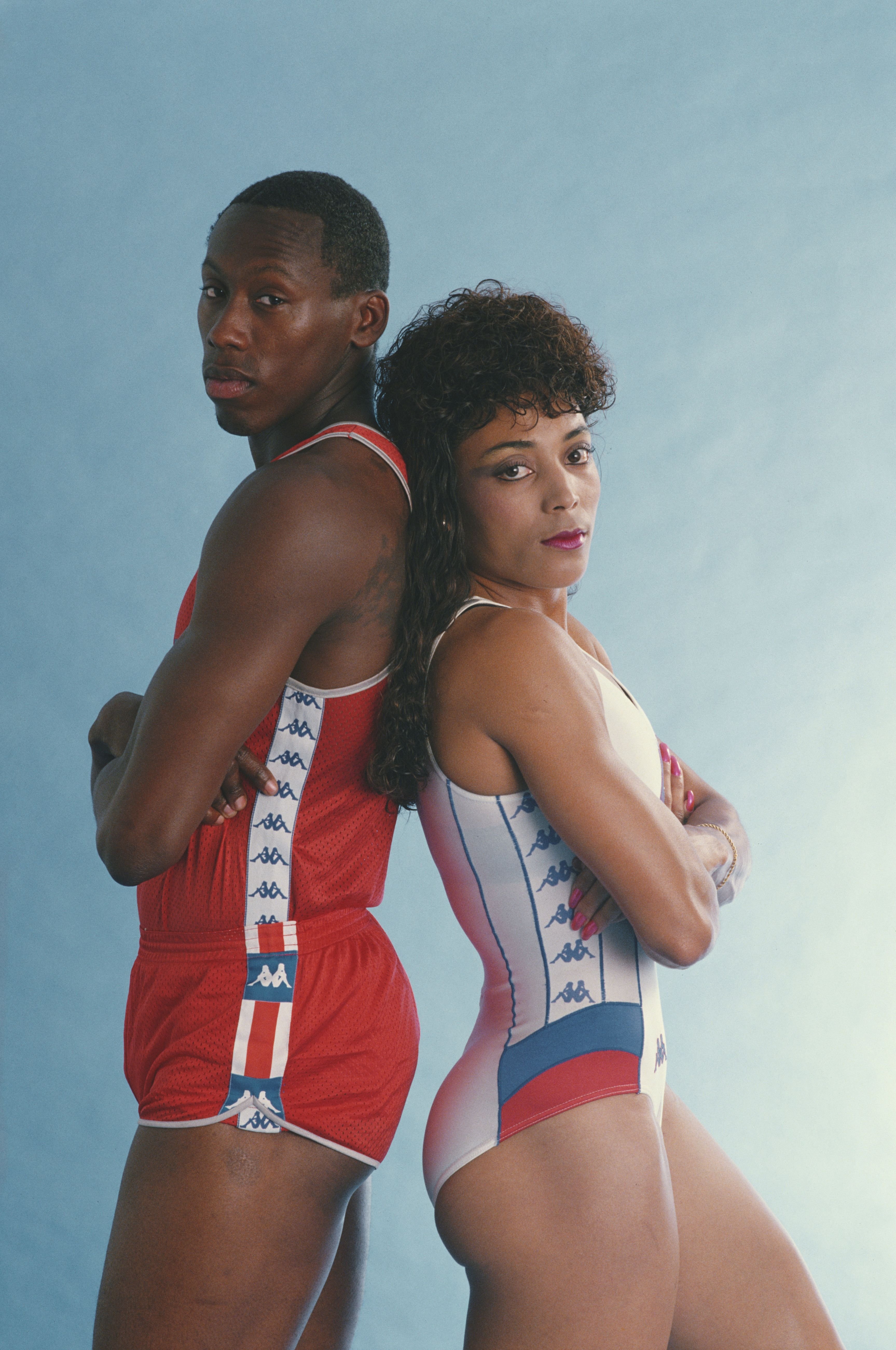 MARY JOYNER
Al, who has a daughter named Mary from his first marriage to Florence, has worked incredibly hard to see his little princess smile. She is all grown now and maintains that her father is an exemplary parent.
During Father's Day, Mary shared a collage of images depicting a series of father-daughter bonding moments and hangouts. She later laced the post with an appreciative note that read:
"Dad, Thank you for loving me...It took me to be a parent myself to understand how hard and rewarding parenting can be...Happy Father's Day Olympic Champion."
THE DYNAMIC OLYMPIC DUO
Al worked hard to have a close-knit relationship with his daughter and support her in the best way, despite losing his first and beloved wife, Florence, who gave birth to her.
Florence was an experienced athlete with several medals to her name and was dubbed "the fastest woman," owing to her track records. Apart from track and field events, she loved arts; she worked as a beautician, sewed, and made children's mats.
Florence and Al were track and field royalty. Their story began in 1980 when they first met. She was a UCLA sprinter while he was a 100 meters and double-take runner.
It was not until four years later that they became friends. After the 1984 Olympics, they started mailing each other. Two years later, Al traveled to L. A to train for the upcoming Olympics and to begin a courtship with his longtime crush.
They started as friends and soon engaged in dinner dates and went dancing in the club. Then, on July 17, 1987, Al popped the million-dollar question, and she said yes; they got married in October.
After their marriage, things changed. Florence became a better athlete with her husband serving as a reinforcement; he restructured her diet and schedule.
By believing in herself more through Al's pep talks, and other preparations, the female runner soon set a groundbreaking record in the 100 meters with a 10.49.
PARENTHOOD FOR THE COUPLE
Florence retired to pursue other interests at age 29 in 1989. During this same period, she started shopping for baby clothes, but it was not until 1990 that they welcomed their daughter.
The couple enjoyed parenting their child the way they enjoyed their sports. However, this overwhelming feeling was cut short a few years later.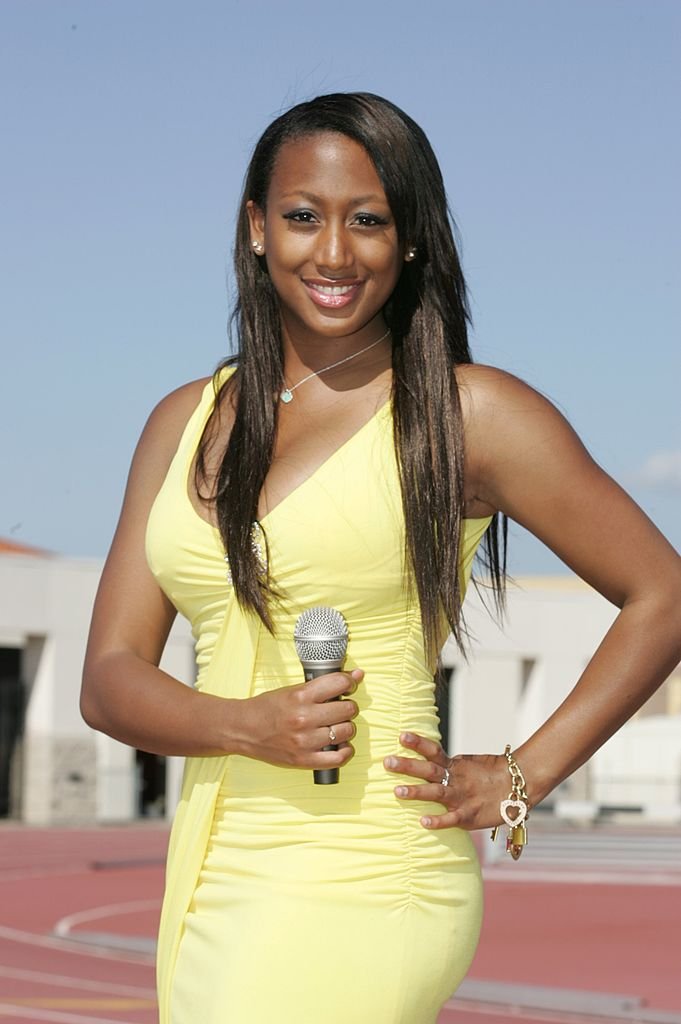 When Mary turned two, Florence began talking about some weird dreams that showed her absence from the child's life. Finally, she told Al to remarry if anything ever happened to her.
The conversation turned into an argument; her husband tried to lighten the mood. In the end, he promised not to remarry, but the mother of one explained that she would send him another woman if anything tragic happened.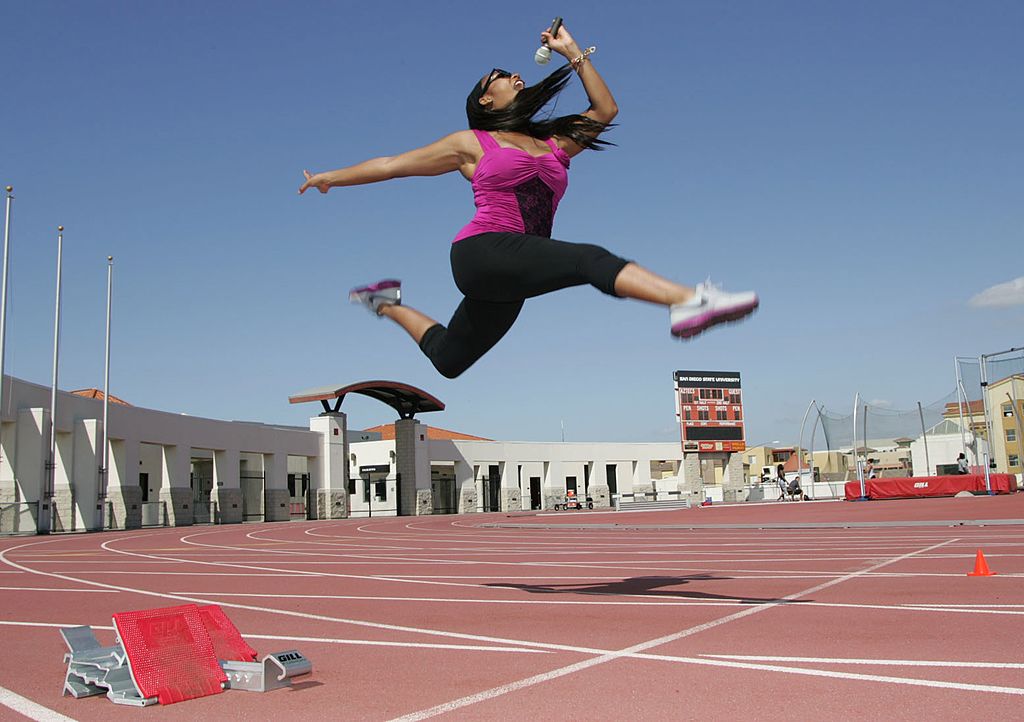 THE TRAGEDY
Mary was a fast-growing daughter, a talented gymnast, and a pianist, who had a mind of her own, and was not easily influenced by either parent. 
She began engaging in competitions, and in 1998 made her parents proud by taking first place on the balance beam for a competition. The next morning, a few hours after the couple watched their child, Florence closed her eyes for the last time.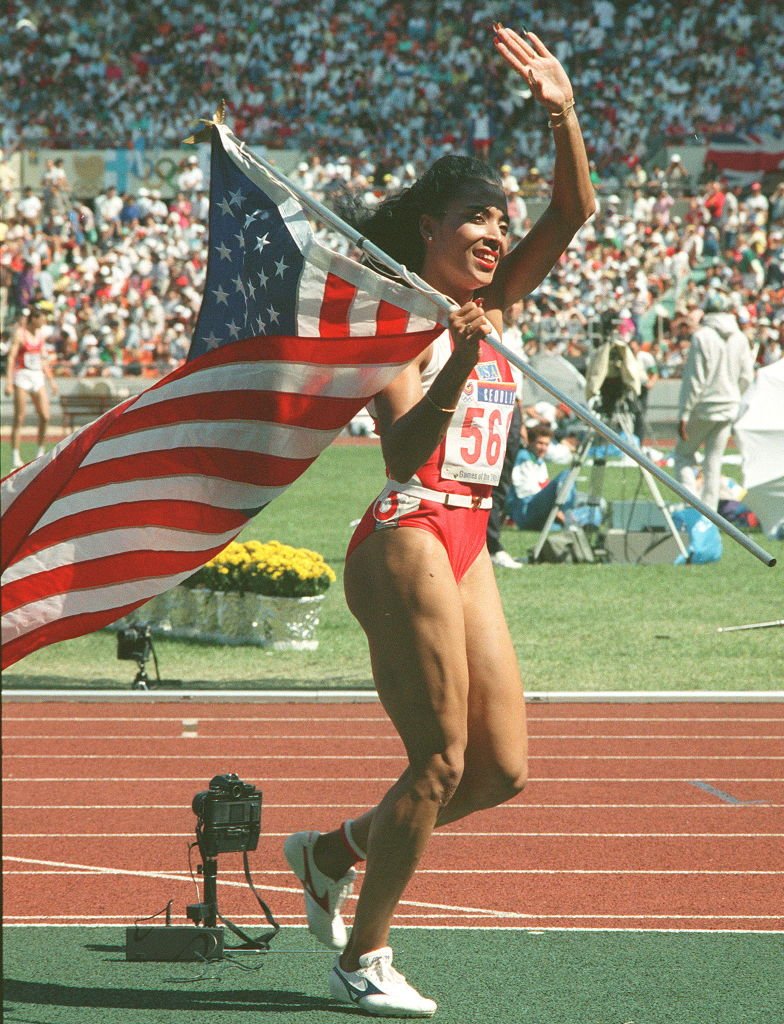 The autopsy report confirmed no foul play regarding her death and that she suffered an epileptic seizure in her sleep. However, a year later, Al was slammed with a lawsuit from his in-laws.
They claimed that Al was not careful enough to avoid the foreseeable risk of harm and that harmful touching led to her death. The case was later dismissed.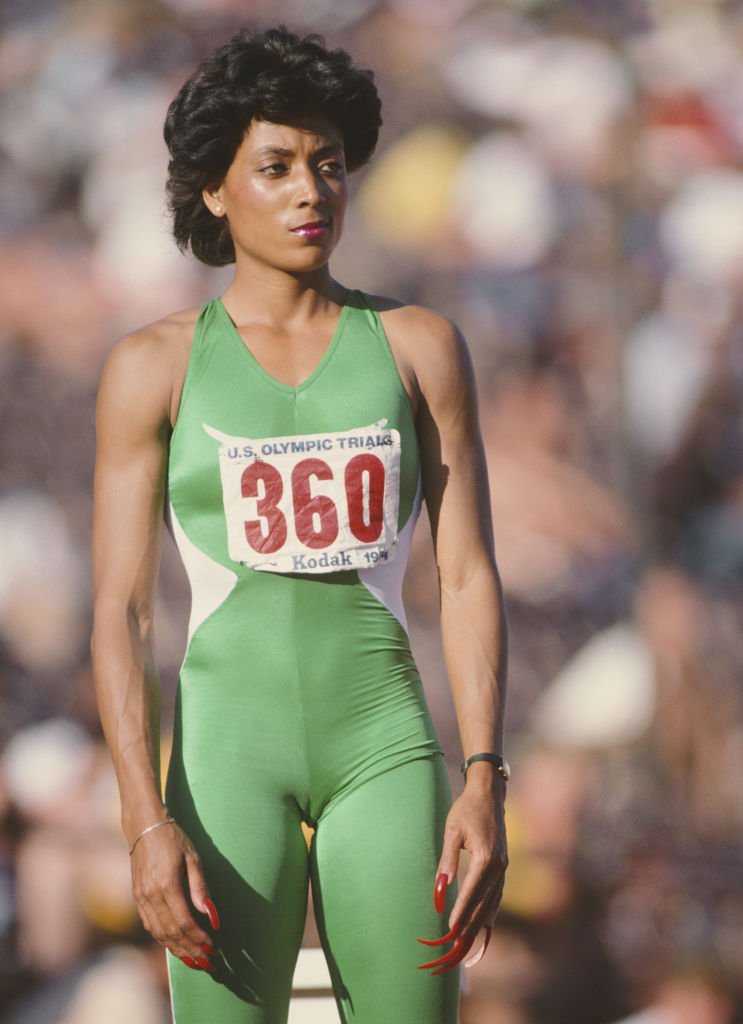 After her death, Jackie, a fellow three-time gold medal winner, and Florence's sister-in-law, showed support to the grieving husband by being by his side and caring for her niece, Mary. 
AL JOYNER'S PREVIOUS MARRIAGES
The first was to Florence Joyner, and the second to Alisha Biehn in 2003. He met her a few years after his first wife died. Although sadly, their marriage failed, he later married Cynthia, and now he seems happy in his third marriage, making fans believe that it would last a lifetime.