Dee Dee Davis Who Played Baby Girl on 'Bernie Mac Show' Posts Snaps of Her 2 Smiley Kids Who Look like Her
Dee Dee Davis has given fans a glimpse into her life as a mother years after wrapping up "The Bernie Mac Show." The former Baby Girl now has her own two babies to keep her hands full. 
Dee Dee Davis is a young actress who is famous for her role as Bryana Thompkins for those whose memories need jogging. However, if you weren't a fan of "The Bernie Mac Show," you may recognize her from other cameos. 
By the time Dee Dee was eleven, she had taken a break from acting to focus on school. At that point, the young actress had guest-starred in hit television series such as "Strong Medicine," "The Game," and "House."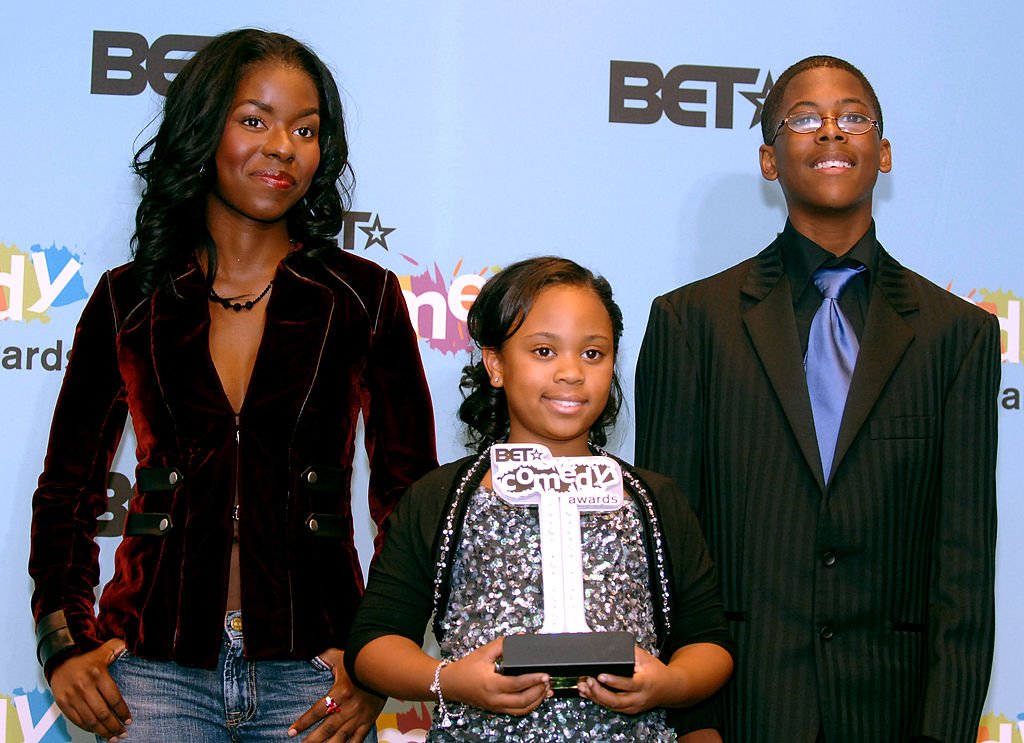 Davis's work as a child actress landed her three Image Award and Young Artist Award nominations and some wins. She may have played the roles of naive little girls back then, but she has grown up since her break in 2007. 
Although most would have an image of a young Davis etched in their brains, the twenty-five-year-old has long passed that stage. However, she does have a mini-me that may make fans of the show look twice very soon. 
Davis recently shared a picture of her two sweet children, giving us a glimpse of what she's been up to for the past few years. She shares the firstborn, Logan, with her ex Smokey and her second, Leila, with her current boyfriend known as Kev. 
The Fourth of July is a national holiday best celebrated around family, which is exactly what Davis got up to this year. As a result, we were treated to an adorable snapshot of her children enjoying the holiday festivities. 
The sibling duo were all smiles in the Instagram slideshow while showcasing their red, blue, and white outfits. Although one-month-old Leila slept through most of the shots, the baby girl looked adorable in her festive garments. 
Her bib that reads "My First 4th Of July" may have been cute, but the little one's resemblance to her brother is even cuter. The siblings also adorably pose with their grandparents, who embrace the duo lovingly. 
Davis seems content in the little family unit she has created for herself over the past few years. She has come a long way from being the little girl who auditioned for the biggest role in her life in bunny pajamas and slippers. 
Davis regularly posts glimpses of her family on her Instagram page to show off the most important people in her life. However, when she isn't posting about her children or boyfriend, she posts tributes to "The Bernie Mac Show."
Although "The Bernie Mac Show" aired its final episode in 2006, it still holds a special spot in the cast's hearts. So much so that they all met up for a reunion in 2018, and their chemistry was just the same. 
Cast members that participated include Davis, Camille Winbush, Jeremy Suarez, and Kellita Smith. These cast members were last together for Mac's funeral in 2008. The comedian died from complications with pneumonia. 
The three Thomkins kids and their on-screen aunt have aged gracefully since their "Bernie Mac Show" days. Additionally, they have all done exciting things since wrapping up their early 2000s comedy. 
Suarez has featured as a voice actor in the "Brother Bear" movies where he played Koda. Winbush also had her fair share of starring roles but was especially fantastic in "The Secret Life Of The American Teenager."
Smith also carried on acting and starred in multiple TV series and movies since "The Bernie Mac Show." Her most recent work is on the hit series "This Is Us," showing us that she hasn't slowed down in years.