Halle Berry Snuggles Up to Her Man, Van Hunt, While Wearing Matching Black Outfits in Romantic Sunset Snap
Halle Berry celebrated the Fourth of July with a splendid view and a great companion by her side. Check out where the actress celebrated the special day with her boyfriend, Van Hunt.
Hollywood superstar Halle Berry was all lovey-dovey during the Fourth of July celebration as she spent the occasion with no other than her dashing and talented boyfriend, Van Hunt.
A Grammy-winning musician, songwriter, and multi-instrumentalist, 50-year-old Hunt has released several songs, including "Down Here in Hell" and "Seconds of Pleasure."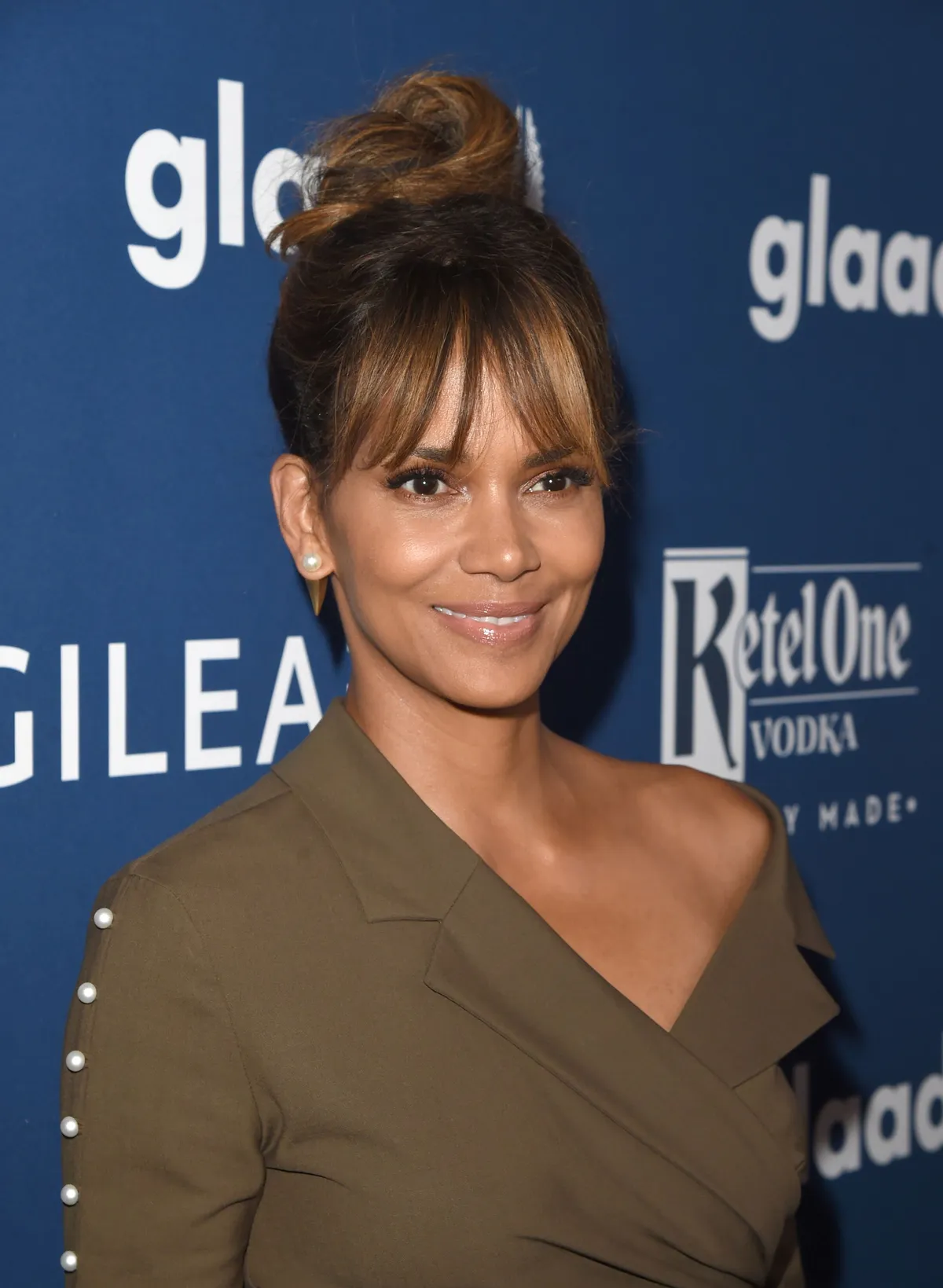 Hunt enjoys making music, but he enjoys spending time with Berry most of all. The couple has been inseparable, and their tight bond is evident in Berry's recent Instagram post that had a fan gushing:
"Beautiful scenery in front of the beautiful scenery. 💜💜💜"
Berry's post had two lovely photos in it showing the latter snuggling up to her handsome beau while on a boat ride. The power couple smiled at the camera in the first snap.
Berry and Hunt dressed in a casual and coordinated ensemble. Each wore a black hooded jacket and blue jeans while holding refreshing beverages in their hands. 
Hunt, who showed off his signature beard, wore a white shirt underneath his jacket and a brown sling bag. While he opted to cover his head with a hood, Berry wrapped a black bandana around her brown locks.
In the second photo, Hunt and the Oscar-winning actress kissed as a beautiful sunset glistened in the distance over the cityscape. "He's a lucky man," another fan commented.
The sweet pair went Instagram official in September 2020, and the award-winning singer has since been a regular on Berry's social media feed.
The "Monsters' Ball" actress and Hunt do not shy from displaying their sweet affections through their pictures on social media as well as in public, proving their mutual love.
Another steamy picture Berry shared recently showed her kissing Hunt while wearing a bikini bottom and a T-shirt. The talented hitmaker sported a gray hooded jacket and light-green pants.
Besides displaying their affection to the public, the couple also shows their support for one another. Berry is Hunt's number one fan, as shown by how she would constantly update her fans on Instagram about her famous boyfriend's upcoming gigs. 
She said her kids are now her best company, and she is happy being a single mother.
Meanwhile, Hunt also admires Berry for being a multi-talented star. Writing well was one of the impressive skills he highlighted when talking about the former beauty pageant winner in an interview.
The Hollywood legend has regularly graced the big screen since she shot to stardom with Spike Lee's film "Jungle Fever" in 1991. Berry has admirably performed roles given to her. 
Besides Berry's stellar roles in critically-acclaimed movies, she is also admired for her youthful looks. The movies star's timeless beauty is the envy of many. 
Having a skincare routine and practicing self-love has been vital to Berry's lifestyle. She recently shared her secrets to keeping her youthful glow amid the global health crisis. 
Berry said she loves a good facial, which has been a part of her routine since she was 16. She also uses cleanser, exfoliating scrub, and moisturizer as part of her skincare routine.
As she maintains her radiant beauty and glowing skin, being surrounded by her children has also contributed to her well-balanced life. Berry is a mother of two - Nahla, 13, and Maceo,7.
The proud mom shares Nahla with her ex-boyfriend Gabriel and Maceo with her ex-husband Olivier Martinez. She said her kids are now her best company, and she is happy being a single mother.