Fans Harshly Slam Wendy Williams for 'Insensitive' Coverage of Young TikTok Star Swavy's Murder
TV star Wendy Williams has gone under fire following the latest episode of her show, "The Wendy Williams Show," where she talked about the death of TikTok star, Swavy.
Wendy Williams has become the "hot topic" on social media following her announcement of the death of Tik Tok influencer, Swavy. Many fans found her address displeasing and unacceptable.
More often than not, Williams' hot topic segment on the "The Wendy Williams" show has often caused a stir among viewers and social media users, and this time, there was no exception.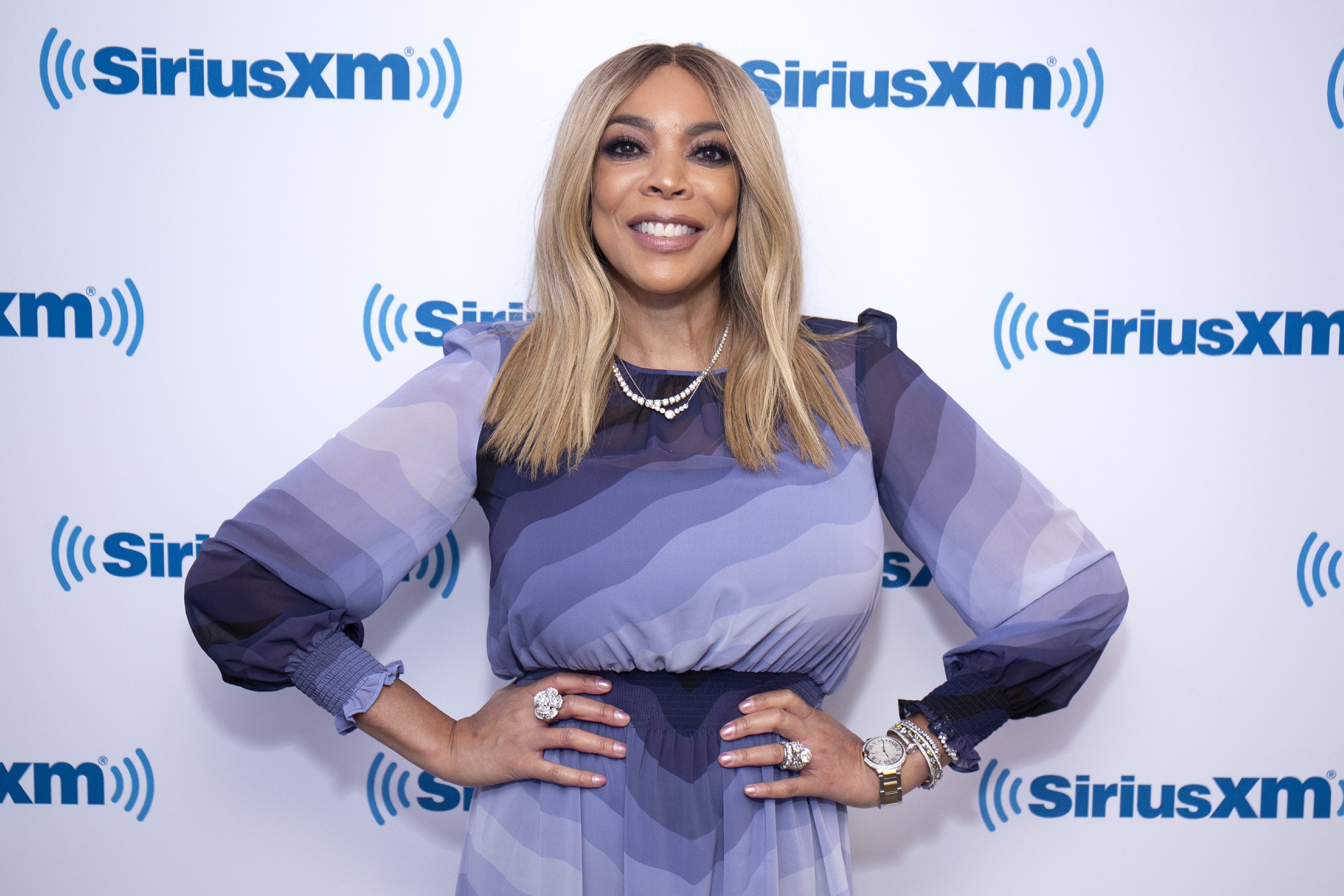 WILLIAMS' TAKE ON SWAVY'S PASSING
During the segment, Williams started off by mentioning that she did not know who Swavy was. She went ahead to ask her audience if they knew who he was, of which a few people showed that they recognized him.
The image of the late youngster popped up on the screen behind her as she sat adjacent to it. Wendy then stared at the photo for a few seconds before mentioning that Swavy was a famous TikTok star.
She made it known that he was more famous than she was, and he also had more followers than she did on the video-sharing platform. After a few back and forths with the audience, Williams abruptly mentioned that Swavy was murdered.
This caused her socially distanced audience to let out a loud "aww." Williams continued as she relayed that Swavy was 19-years-old. She concluded by commenting on how his 2.5 million followings have become a thing of the past. 
FANS' REACTION
A slew of reactions was shared on Twitter, with fans and critics sharing their takes. One person relayed that they disliked how Wiliams chose to share the story without paying condolences to Swavy's family.
Another fan called her out, calling her act misconduct. The fan relayed that they were trying to come to terms with Swavy's death, and Williams attempted to make the tragic incident comical. 
The way Wendy Williams introduced that story about that TikTok star's passing was offensive. I swear she still thinks she is on the radio with the way she discusses the news. She has always had a very dark spirit.

— 𝐵𝑒𝒸𝒸𝒶 (@MJFINESSELOVER) July 9, 2021
A third tweep shared that Williams' act was disrespectful, as they called her out for talking about Swavy. The fan also took a swipe at the show's audience for their reactions.
Someone criticized William's choice of words calling her "insensitive" for describing the late teenager in such light. An alarmed fan perceived Williams' take as disgusting.
The friendly hang-out was the second time the pair have been spotted together in recent times.

REPORTS ON SWAVY'S DEATH
According to an Instagram post from his family members, Matima Miller, also known as Swavy or Babyface, was killed in a "senseless act of gun violence." The family thanked fans for their support.
The post also relayed that much information on the young adult's death could not be shared because of the terms of legalities surrounding his case. However, there was a vow that justice would prevail. 
This was beyond disrespectful and disgusting. I didn't know of him very well either but what rational human being would throw sly insults knowing people are mourning his death. @WendyWilliams show is past due its departure. https://t.co/OZPiN5FW5s

— hey, ✨big head✨. (@bryannakamille) July 9, 2021
WILLIAMS' CHRONICLES WITH CRITICISM 
For many years, the award-winning "The Wendy Williams Show" host has been recognized for being an informative platform, but more often than not, it raises eyebrows for many of its controversial moments.
There have been many instances, one of which was between the famous host and Hollywood actress, Tabitha Brown. This came after Williams criticized Tabitha for supporting her husband, Chance Brown's retirement.

The news got out that Chance was retiring from the LAPD after 15 years to pursue other dreams. Williams compared it to her broken marriage with Kevin Hunter.
She cited instances noting that there could be situations where money would be lost after investments. Williams added that Tabitha might be on the receiving end at the end of it all. 

This did not go down with the actress who addressed the issue on an Instagram Live session. Tabitha approached in a gracious manner, making it known that she and her spouse always had his retirement as part of their plans.
The "Princess of the Row" actress made it known that she struggled for years in Hollywood, and now that she was getting the successful returns, she was able to fund her husband's dreams so that he could retire from the police department.
Williams, 56, met the same fate with fans after her outburst over Britney Spears' conservatorship case. This had happened following Britney's testimony over the 13 years of conservatorship her dad, Jamie Spears, presided over.
Williams' agitation had her mentioning "death" to Jamie and Britney's mom, Lynn Spears. Many fans called her out on social media, terming it inappropriate for Williams to wish anyone death. 
WILLIAMS AND RAY J
The former radio DJ and music star Ray J were recently in the news after they were spotted on an outing with their arms linked. The duo was out in New York City, having a good time and looking stylish.
Williams rocked an all-white look that included an oversized Supreme sweatshirt, skimpy white shorts, and matching sneakers. Ray J opted for a red sweat jacket, a pair of jeans, and soft white slippers.  
The friendly hang-out was the second time the pair have been spotted together in recent times. On her Instagram page, William posted a photo of her and Ray J looking cordial in a car. She noted in her caption that she was hanging out with her little brother.