Patti Labelle's Two Granddaughters Are Her Mini-Mes Posing in Matching Floral T-shirts & Jeans in New Pic
At 77, multi-talented singer Patti LaBelle is a lovely grandmother to two adorable girls, Gia and Leyla. The icon constantly swoons over her grandkids on social media.
American singer and songwriter Patti LaBelle is a talented woman with several Grammy awards to her name. Time and again, the 77-year-old has been described as the "Queen of Rock and Soul Music."
With multiple singles and albums released, there is no doubt that LaBelle enjoys bringing joy to the world with her fantastic voice. Although the songstress loves the music industry, everyone knows she adores her job as a grandmother.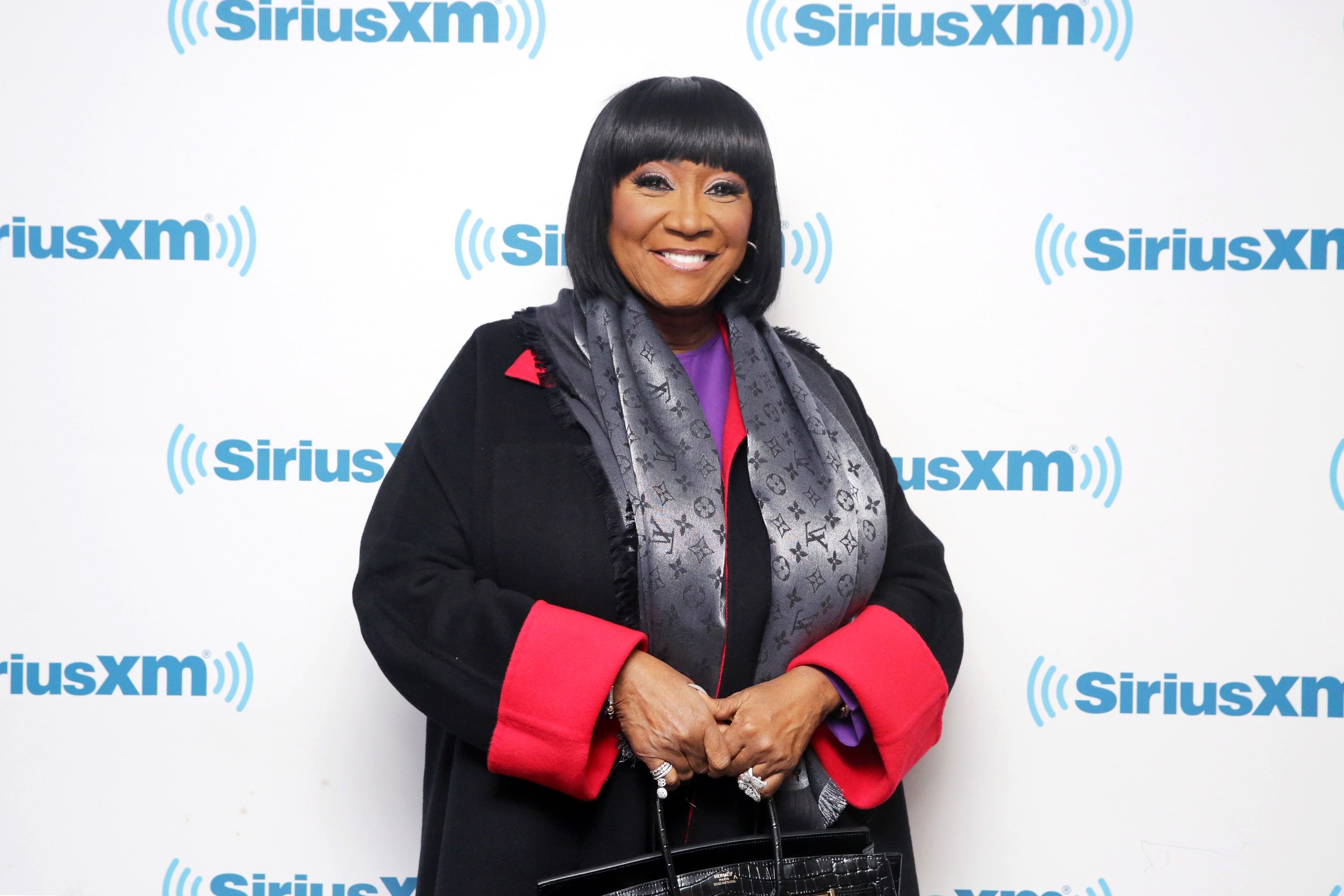 LaBelle is a doting grandmother to two beautiful granddaughters — Gia and Leyla, born to her son, Zuri Key Edwards. The singer who doubles as an actress shares a lovely bond with her grandkids and flaunts them on social media. 
LABELLE'S CUTE GRANDDAUGHTERS
LaBelle's grandkids, Gia and Leyla, are an adorable bunch. Recently, Gia blessed fans with a snapshot of her and her sister. The photo showed the sisters in matching white T-shirts and denim pants.
Gia looked beautiful as she rocked her long brown hair with poise and grinned from ear to ear. The adorable kid posed with a phone in her hand and topped off her gorgeous look with a pair of white sneakers.
Little Leyla looked just like her big sister. However, the little lady added some style to her beautiful pose by placing both hands on her waist. The tot had her brown hair wrapped in two buns and stood stylishly with one leg in front, dishing out a cute smile for the camera.
A few minutes after the post was shared, the comments section was filled with words of admiration for the lovely sisters. LaBelle was not left out of the equation, as she was seen gushing on her mini-mes. The proud grandmother wrote: "🥰🥰."
AN UNBREAKABLE BOND
LaBelle's adorable relationship with her grandkids comes as no surprise to her fans who are aware the music icon enjoys spending quality time with her babies and lets them get away with things.
In an interview, she revealed that whenever her grandkids came around, they would always take her jewelry, play with everything and break some things; however, she does not mind and would let the kids get away with things other people would not.
The proud grandma further explained that whenever she was in the kitchen, Gia always wanted to help. LaBelle noted that she would let Gia help, which eventually always got her little hands dirty. 
Apart from allowing the kids to participate in various homely activities, LaBelle has also successfully passed down her love for music to her grandkids. Once, the icon revealed that Gia could not be kept away from the stage.
LaBelle also relayed that whenever Leyla came on stage, the kid would always take the mic. Gia and her sister love the limelight, and their grandma believes they would be show business babies.
LABELLE'S RELATIONSHIP WITH FAMILY
LaBelle's enviable relationship with her grandkids is only a reflection of her great job at being a mother. The businesswoman is a loving mother to her grandkids' father and son, Zuri.
Born in 1973, Zuri is a product of LaBelle's marriage to her ex-husband, Armstead Edwards. The former lovebirds walked down the aisle on July 23, 1969, and in 2000, LaBelle ended the marriage after 32 years. 
Sixteen years later, the legend found love again in the arms of Eric Seals, who is a singer and drummer. At 77 years, LaBelle is living her best life and looks age-defying.
In an interview, LaBelle noted that the secret of her youthfulness was surrounding herself with fun people. She also said her grandkids looked up to her for encouragement, hence, the need to do fun things and be happy.