Michael Strahan & Wanda Hutchins' Daughter Flaunts Thighs Wearing Off-Shoulder Tight Ensemble in New Photo
Michael Strahan and Wanda Hutchins' daughter, Tanita, recently took to Instagram to share a photo, flaunting her banging body in a lovely ensemble. Her Instagram lovers couldn't stop gushing over the adorable image.
Wanda Hutchins is popularly known as the ex-wife of former professional football player Michael Strahan. Although she got famous after her marriage to the athlete, the entrepreneur has proven to be much more than her "ex-wife" tag.
Currently, Hutchins runs her company, "Wandaful Home Designs," which specializes in creating furniture and home decoration products using wood. She also worked with a non-profit organization that provides home appliances.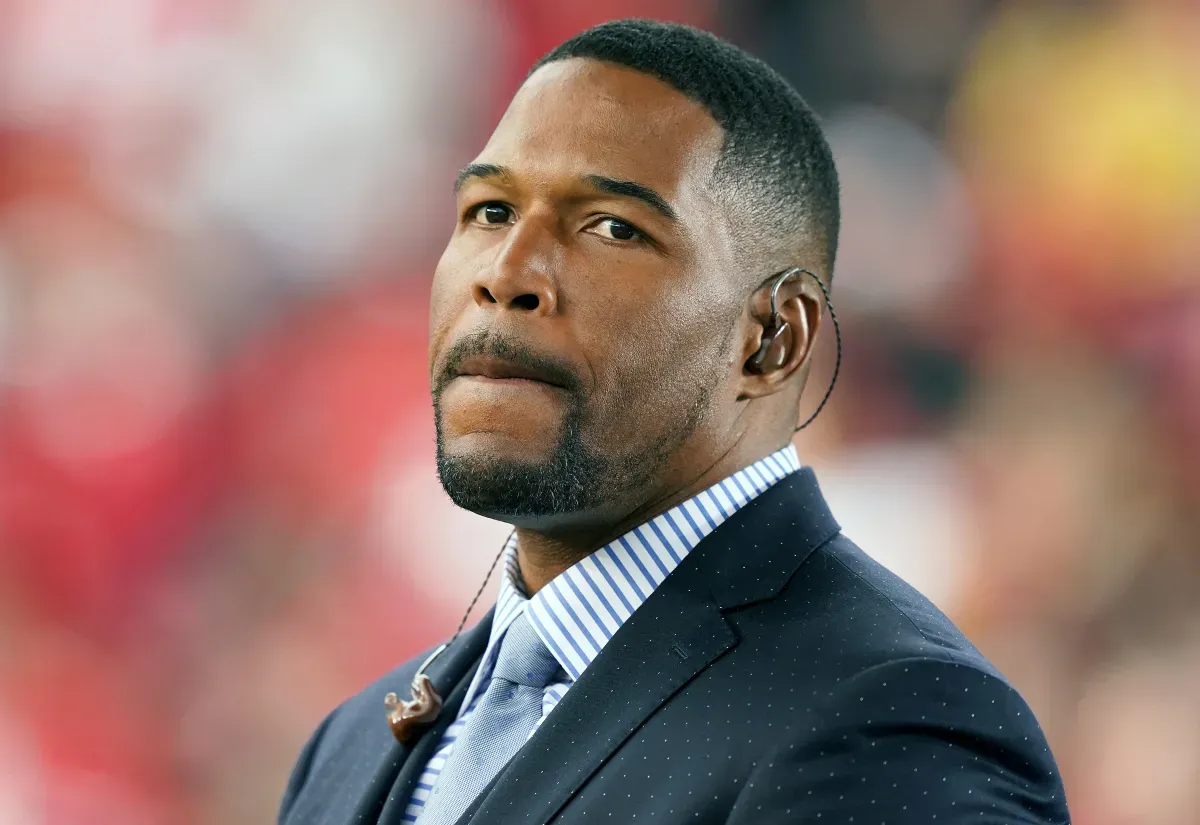 Apart from building their professional lives, Hutchins and Michael are also doting parents to their beautiful daughter, Tanita Strahan, who has made it a point to constantly update her Instagram followers with amazing shots.
MICHAEL'S CURVY DAUGHTER
Born in 1992, Tanita is a Visual Artist based in Los Angeles, California. According to her business' official website, the raving beauty has worked with various mediums, including watercolor, graphic design, Acrylic, Ink, Gouache, and photography.
A few hours ago, the damsel took to her Instagram page to share a snapshot of herself looking dapper in a tight off-shoulder ensemble, which accentuated her curvy physique.
Tanita also rocked her curly brown afro with class while posing backward. The image's elegance was improved with a lovely wavy multi-colored background, leaving enough room for the lady to fit in.
Although the post was not with a caption, few followers serenaded Tanita with sweet words in the comments section. They described the gorgeous lady with superlatives like— "queen," "unique," and "beautiful." 
Michael relayed that getting divorced was one of the most challenging things he ever went through.
BEAUTIFUL RELATIONSHIP
Hutchins and Michael co-parent their daughter to the best of their abilities. The former walked down the aisle with her ex-husband when she was 22-years-old. Even though they shared a fantastic love story, it was short-lived, as they split four years later.
Recently, Hutchins has been enjoying life away from the spotlight in Germany. Social media posts have shown the proud mom devoting her time to her kids. Her children's numerous achievements are a testament to her excellent job as a mother.
Although Hutchins and Michael are not romantically involved, they have managed to maintain a very healthy friendship. In Michael's autobiography, it was revealed that even though he and Hutchins are not married anymore, they always considered each other as family.
Apart from Hutchins, Michael also shares an enviable relationship with his children. In an interview with Parade, the 49-year-old revealed that he always tried to include his kids in everything he does because his parents did the same with him. 
The former NFL star is also a big cheerleader of his kids' choices and he understands and supports their will to make their way. Even though he got some job interviews for Tanita after her graduation, he always respected her decision to decline and start small.
For the doting dad, being with his kids meant everything. After his divorce from Hutchins, he made conscious efforts to be present for his children, contrary to public opinion. 
Michael relayed that getting divorced was one of the most challenging things he ever went through, but he learned a lot about himself after. Being a loving dad meant he had to give a listening ear to his children all the time, a trait that eventually taught him to be fearless.
Michael believed that if he had confidence in his children, they would have confidence in themselves. Whenever he looks back at his kids, he feels joy because his relationship with them paid off. Although their upbringing differs from his, the love will always remain the same.