Fans Outraged after Emma Corrin, Who Played Princess Diana in 'The Crown,' Shares Photos Promoting Chest Binding
Emma Corrin was recently a fan's sweetheart after successfully playing Princess Diana on "The Crown," but her newly found fame got stained by angry comments from fans who criticized her for her recent post.
Emma Corrin's role as Princess Diana in the hit series "The Crown" was enough to launch the 25-year-old's career and earn her the praise of both fans and critics. 
Corrin's career is not the only reason why she has been in the spotlight in recent years. The "Misbehaviour" star's sexuality has been a subject of interest, and recently, Corrin's post on Instagram sparked outrage from fans.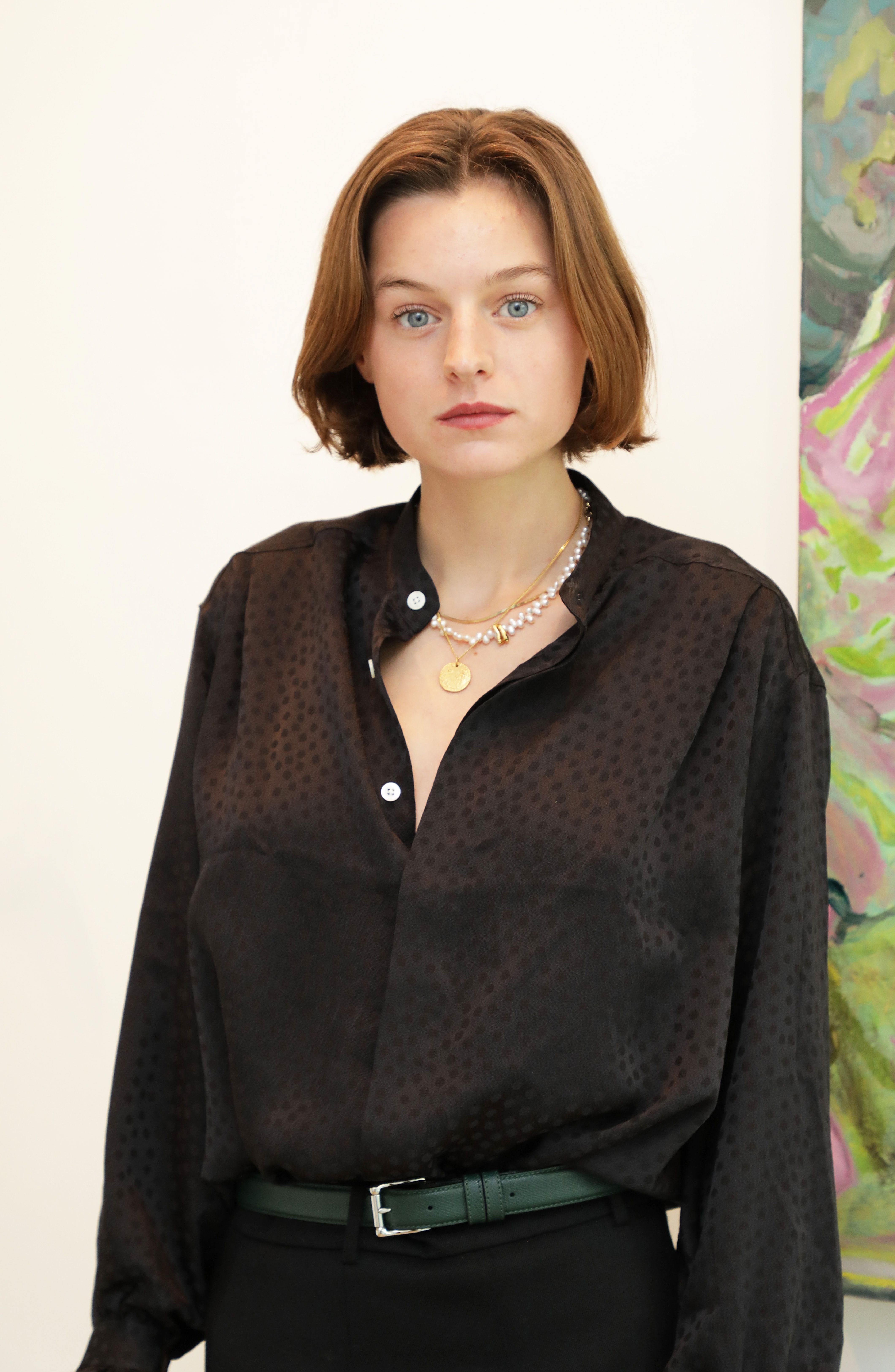 FANS ARE OUTRAGED
Corrin has embraced her identity as non-binary and encourages others to do so in the safest way possible. The actress shared a series of intimate black and white pictures where she used boxing wraps as makeshift chest binders.
The 25-year-old talented star detailed her journey in using chest binders. Corrin who prefers to identify herself with the pronoun she/they revealed that the pictures were taken by David-Simon Dayan.
According to Dr. Sarah Peitzmeier, an assistant professor at the University of Michigan School of Nursing, chest binders are mostly used by members of the transgender community to make bold statements about their gender. 
Corrin has been loud about her identity in recent months, and in her post, she admitted that it's a journey with lots of twists and turns, but it's one she revealed she has embraced.
The Golden Globe winner gave a shoutout to trans-owned company gc2b, who she noted is her supplier for the binders she used.
She also advised her followers to bind safely and find what works for them. According to Corrin, the snaps were taken before she bought her binders. She captioned the post:
 "some time before I bought my first proper binder, messing around with @sirdavidsimon, we used boxing wrap, thanks for capturing this with me, very intimate..."
FANS REACT
Shortly after the post was shared, some fans praised the actress for sharing such an intimate part of her publicly, with some describing the post as inspirational; but for some, the post was simply misleading.
Some fans criticized Corrin for supporting binding via her post, with one follower noting that binding is dangerous and can cause serious health challenges. Another fan bashed the 25-year-old for her post, noting that it was misleading for her young female followers.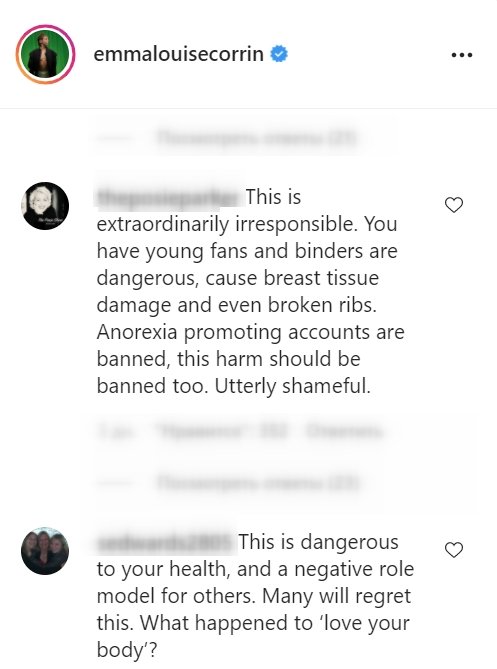 Another fan asked Corrin to make a new post detailing the dangers of chest binding. For one fan, Corrin can do anything she likes with her body, but she should do her best not to mislead her impressionable young fans. One fan wrote:
" oh I see, you are now promoting where to buy them too. Wow."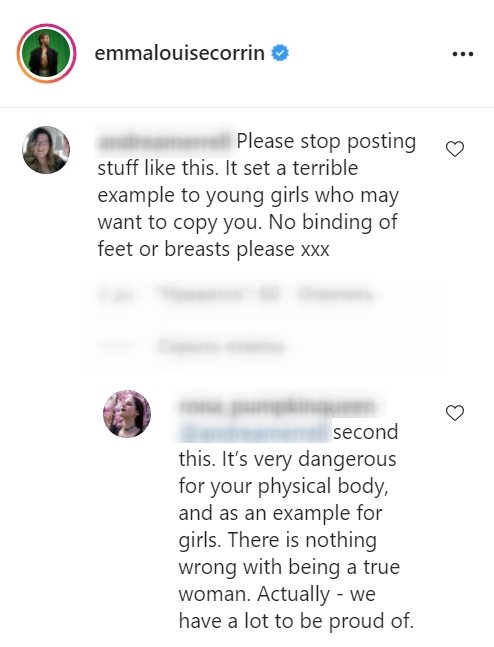 Another fan insisted that there was nothing wrong in being a true woman, adding that chest binding was bad for the talented star's health.
One fan questioned Corrin's notion of "loving your body," noting that many young fans will regret using chest binders. Another follower called for the post to be banned since it contains harmful content.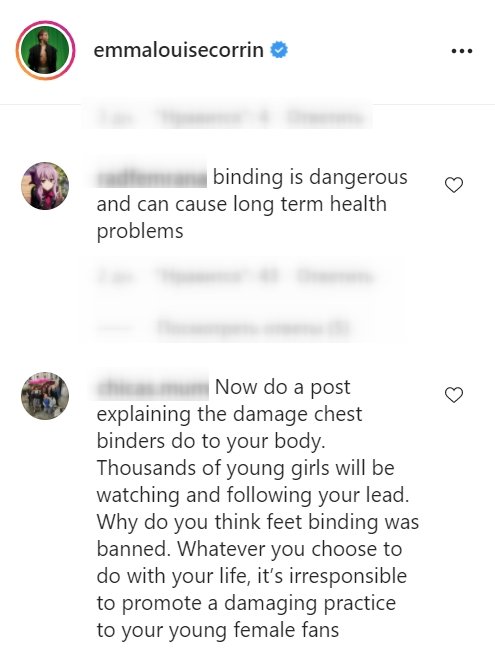 This is not the first time the award-winning actress has spoken about her gender in recent months. In April, Corrin made headlines when she announced via a photoshoot where she dressed like a bride that she identified as queer.
Corrin has gotten used to being in hot water with her fans. Last year, the 25-year-old was criticized for playing Princess Diana in "The Crown," but rather than complain, Corrin, revealed that she understood the reasons for the outrage since the story with Diana was still fresh.
OTHER STARS IDENTIFY AS NON BINARY
Corrin is one of the many stars to have taken away any gender tag from their names and publicly identified as non-binary. Demi Lovato is one of the stars to publicly use the plural pronoun "they/them."
Janelle Monáe came out as non-binary on Twitter. She noted that it felt refreshing being free from the gender tag. Sam Smith also identified as non-binary and use the pronoun "they/them."