Kevin Richardson's Wife and Kids — He Met His Future Spouse While Working at Disney World
Kevin Richardson is one of the members of the Backstreet Boys who didn't meet his spouse through the band. Instead, they met before the band came into existence — here is all you need to know about their romantic life.
Kevin Richardson is one of the boys who founded the famous boy band known as The Backstreet Boys. They were known for their emotional love songs and had a good run as a band. 
Most of the band members met their spouses as a result of their band activities, but Kevin was different; he had met his future partner before the musical quintet was created. Meet his wife.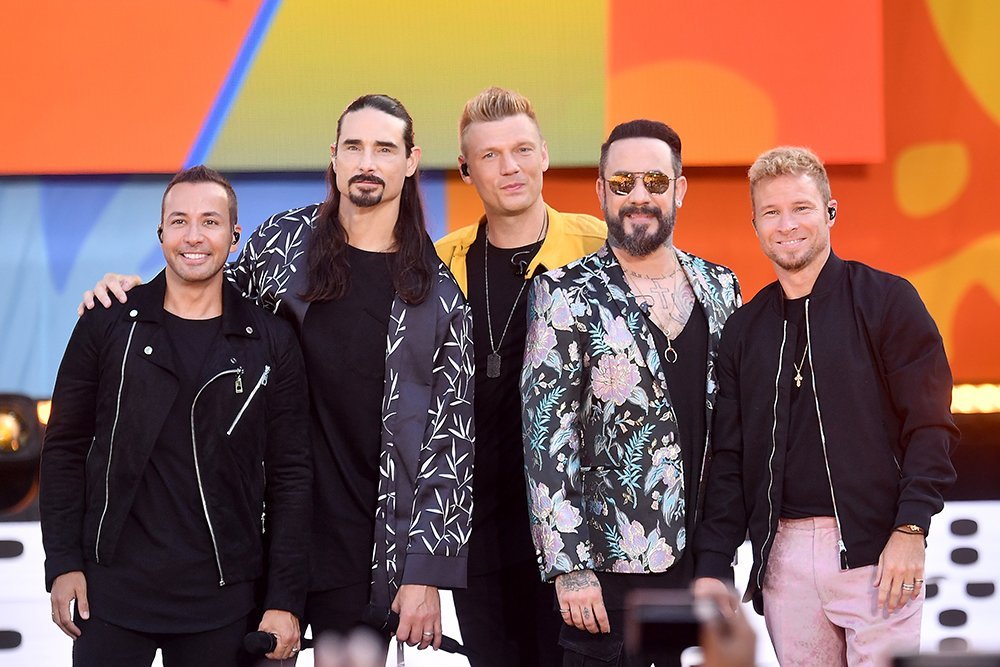 HOW THEY MET
Kevin Richardson and his wife Kristin met at Disney World, where they had both been working; she had been portraying Belle from "Beauty and the Beast" because of her skills as a dancer. 
On the other hand, Kevin had been working as a Ninja Turtle. He noticed her in the employee cafeteria one day, and he did not hesitate to ask her out. 
The beginning of their romance was a bit bumpy; Kevin's band had been making waves in the industry, which meant a lot of road time for him while she remained in one place. Unfortunately, the distance proved a big problem and even made them break up several times. 
THEIR ENGAGEMENT AND MARRIAGE
Kevin and his beautiful wife, who is a dancer, dated for about seven years before they finally announced their engagement on MTV in February 2000. 
The proposal would have melted the coldest of hearts. But, apparently, Kevin took Kristin's father, John Willits, aside during Backstreet Boys' Millenium tour and asked his permission to take his daughter to the altar. 
Willits could not have asked for a more respectful son-in-law, so he gave the only answer he could think of: "I'd be honored." The interaction was unknown to Kristin, who had been on tour with Cher in Europe. 
The diagnosis made them wonder if they were destined to only have a kid.
Just before Christmas, Kevin took her to the exact same Florida bed-and-breakfast where he first confessed his love for her, and there, he popped the big question. 
After they made the announcement in February, the two lovebirds went on to tie the knot in June 2000. Another Backstreet member who got married the same year is Brian and Leigh Anne Littrell, and they have two sons named Mason and Maxwell. 
THE FERTILITY STRUGGLES 
In 2006, Kevin took a break from music to start a family with his wife. They had their first child one year later without any sort of complication and named him Mason.
All was well until they tried to have a second child without much success. Then, after attempting natural means without any change, they consulted a doctor and discovered that Kristin had a condition preventing her from getting pregnant. 
It had something to do with her FSH — a hormone that stimulates follicles, leading to control over egg production. The diagnosis made them wonder if they were destined to only have a kid, but they did not give up. 
They attempted other options, including artificial insemination and IVF, but neither provided the required results. The period was a harsh one for the couple, especially Kristin, who knew it had something to do with her. 
Kevin responded with attentiveness and support, giving her the opportunity to lead while he made sure he was there for her.
They finally saw results when they opted to have acupuncture from a professional known to have a high success rate for couples looking to conceive.  It was what they needed, and they eventually welcomed their second child, Maxwell Haze, in July 2013. 
FATHERHOOD
Since his boys arrived, they have had their parents, especially Kevin, wrapped around their little pinkies. The Backstreet Boys member's love for his kids is well known, his social media feeds are littered with pictures of them, and what's more, he takes them on tours. 
Speaking about the effect fatherhood has had on him, Kevin once stated that it was like learning about himself because he believes kids are a "reflection" of their parents.