Ash Barty Becomes 2021 Wimbledon Ladies' Singles Champion
Australian tennis player Ash Barty has managed to become the 2021 Wimbledon Ladies' Singles Champion after beating Czech star Karolina Pliskova.
Barty is the first Australian woman to win the title since her idol and mentor, Evonne Goolagong Cawley, beat Chris Evert back in 1980.
After scoring the final point, Barty crouched and covered her face with her hands, almost in disbelief as she had finally achieved her childhood dream.
LEAVING HER MARK
It was a very emotional moment for the Australian athlete, and the first few words that she managed to say after the incredible win was, "I hope I made Evonne proud."
The match was quite a rollercoaster ride for both Barty and Pliskova, with the latter having a very hard time finding her composure at the start, which cost her the first set 6-3.
However, Pliskova, competing in her second grand slam final, made a comeback in the second set, overcoming Barty 6-7 (4-7). But just like in the first set, Barty went all out after that.
Among the faces in the crowd were Prince William and Kate Middleton.
COMING BACK IN STYLE
The 25-year-old knew that she had it in her to take home the trophy and won the deciding set 6-3. After the match, during the on-court interview, Barty shared her thoughts on the final:
"It was an exceptional match right from the start, I knew I had to bring my very best level. I was really proud of myself with the way I was able to reset and just keep going."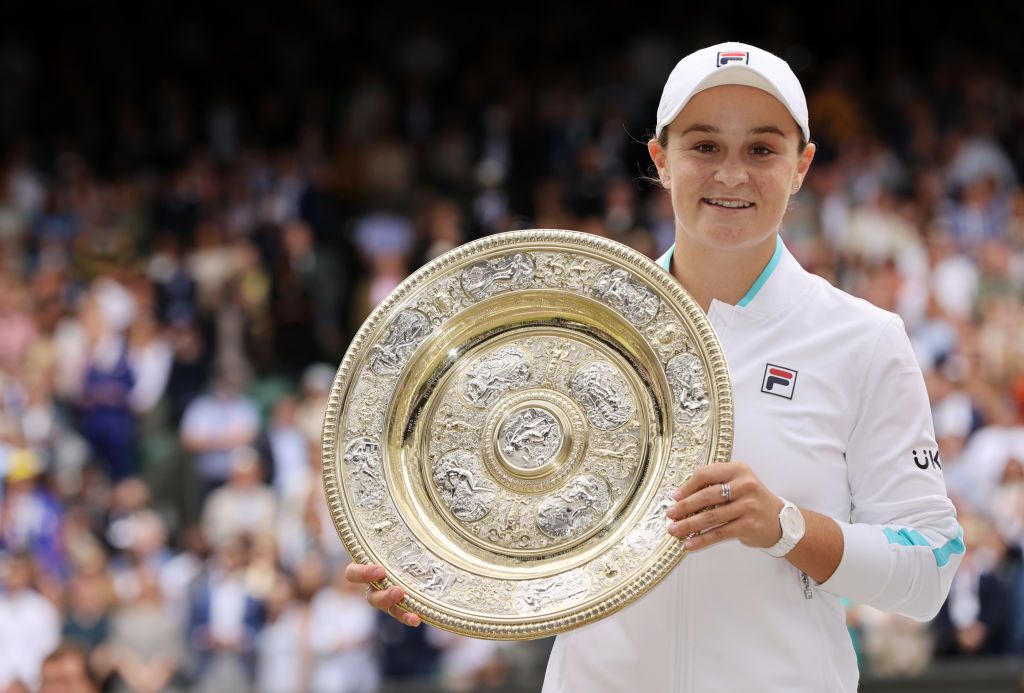 The world No. 1 also took the opportunity to thank every person in the stands who helped make her dream so much more special. Among the faces in the crowd were Prince William and Kate Middleton.
The Royals are known for being tennis fans. More often than not, they can be found at the tournament, especially the Duchess of Cambridge, who has previously attended the event with her sister, Pippa Middleton.