Dave Gardner Is Liv Tyler's Fiancé and David Beckham's Best Friend — Get to Know Him
Dave Gardner is a sports star who works behind the scenes as a sports agent, and he has found success in his line of work. The star has a close circle of celebrity friends, as he is best friends with David Beckham and in a relationship with actress Liv Tyler. 
Dave Gardner is a successful and expert sports agent who has made millions from his line of work. Outside of his thriving career, the star is in a relationship with star actress Liv Tyler.
The sports pro who is the best friend of football icon David Beckham has been with Tyler for seven years, and the duo became engaged within the years. 
DAVE GARDNER
As a young enthusiastic sports lover, Dave was passionate about football and was part of the Manchester United Youth team at the age of 14. However, after five years, he left.
Dave channeled his interest into setting up Elite Sports Agency with his pal, Jason Ferguson, who is former football manager Sir Alex Ferguson's son. The duo made a name for themselves with successful transfers.
However, after some years, Dave and Jason split up. This was so because of speculations on Jason's credibility. He had been accused of using his father's influence to gain profit. Dave later set up his own sports agency.
HIS FRIENDSHIP WITH DAVID BECKHAM
Dave and Beckham have been friends for the longest time, and the duo is never shy of celebrating with each other. For Dave's 44th birthday last year, Beckham and some of their other pals went all out.
The group threw a surprise birthday party for Dave, and he was hosted at Oswald's in Mayfair. The birthday boy excitedly shared the news on his Instagram page. 
Beckham also has a lovely rapport with his best friend's children. In April, after his Inter Miami team scored their first win of the season, Tyler shared a photo congratulating him.
The photo included the moment Beckham had her kids, who are also his godchildren, in his arms. The trio flashed big smiles for the camera while enjoying the cozy moment. 
INSIDE DAVE'S PERSONAL LIFE
Dave has been linked with several celebrities like Rita Ora, Kelly Brook, and Stephanie Dorrance. However, he married socialite and loo-doll heiress Davinia Taylor.
The pair had a son, Grey Gardner, and after seven years together, they called it quits. Dave and Taylor were involved in a child custody battle which ended up with Taylor losing custody.
In 2014, Dave and Tyler became an item. The pair had initially been introduced to each other by supermodel and mutual pal, Kate Moss. 
A close source once revealed that Dave and Tyler were the real deal, and they were "madly in love." The couple welcomed their first child together, Sailor Gene Gardener, in 2015.
After a year, their second child, Lula Rose, joined the family. Just like Dave, Tyler has a son, Milo, from her marriage to Spacehog band member Royston Langdon.
THE DYNAMICS OF DAVE AND TYLER'S LOVE LIFE
Once speaking in an interview about her love life, Tyler shared that she believed there are lessons to be learned from relationships. She noted that relationships were about working things out and mirroring each other.
Tyler has been engaged to Dave for a while now, and she has shared that she enjoyed being engaged. The "The Incredible Hulk" actress noted that she always felt like marriage was a reward for surviving a relationship.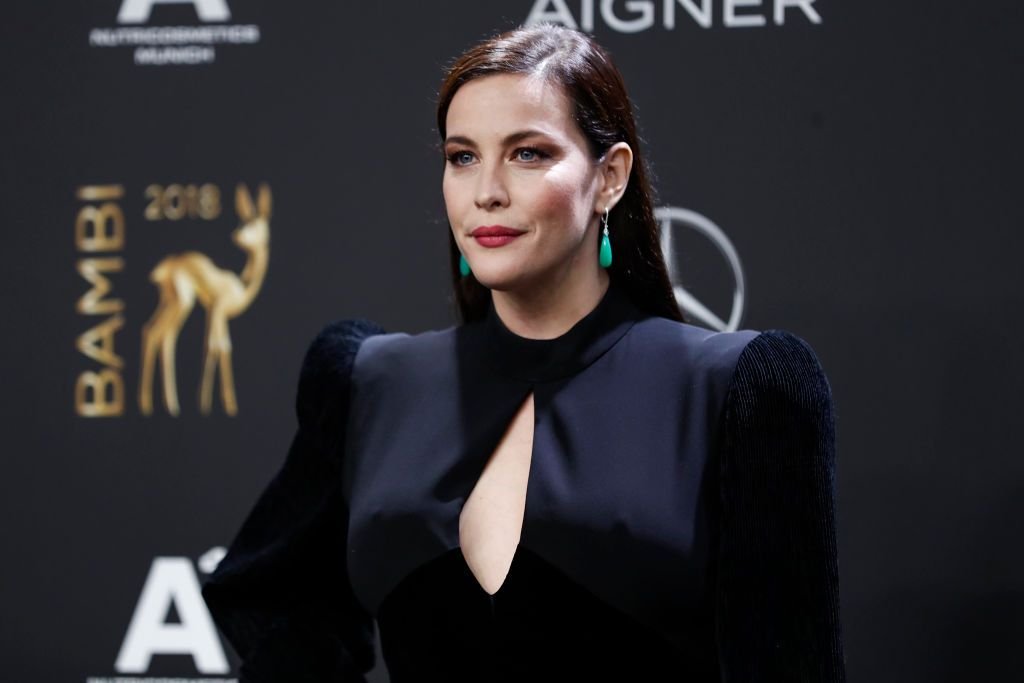 However, Tyler has shared her deductions, noting that she would prefer to remain engaged to Dave as opposed to making things official by walking down the aisle. She specified that she did not have the desire to get married.
She once opened up about how she bonded with her fiancé. The actress explained that they both had the desire to have a family, partnership, and love. She added that despite having busy work schedules, she and Dave are in sync when it comes to family.