Debbie Allen Calls Husband-of-37-Years Norm Nixon the Sexiest Man Alive While Hugging Him in Sunny Photo
Hollywood power couple Debbie Allen and Norm Nixon prove that true love never dies as they remain the apple of each other's eyes after nearly four decades together.
Legendary actress Debbie Allen gave the world loads of cuteness as she gushed about her husband Norm Nixon in a social media post.
The post, which featured the admirable pair and a daring caption, has garnered several likes and comments, making the two the cynosure of all eyes.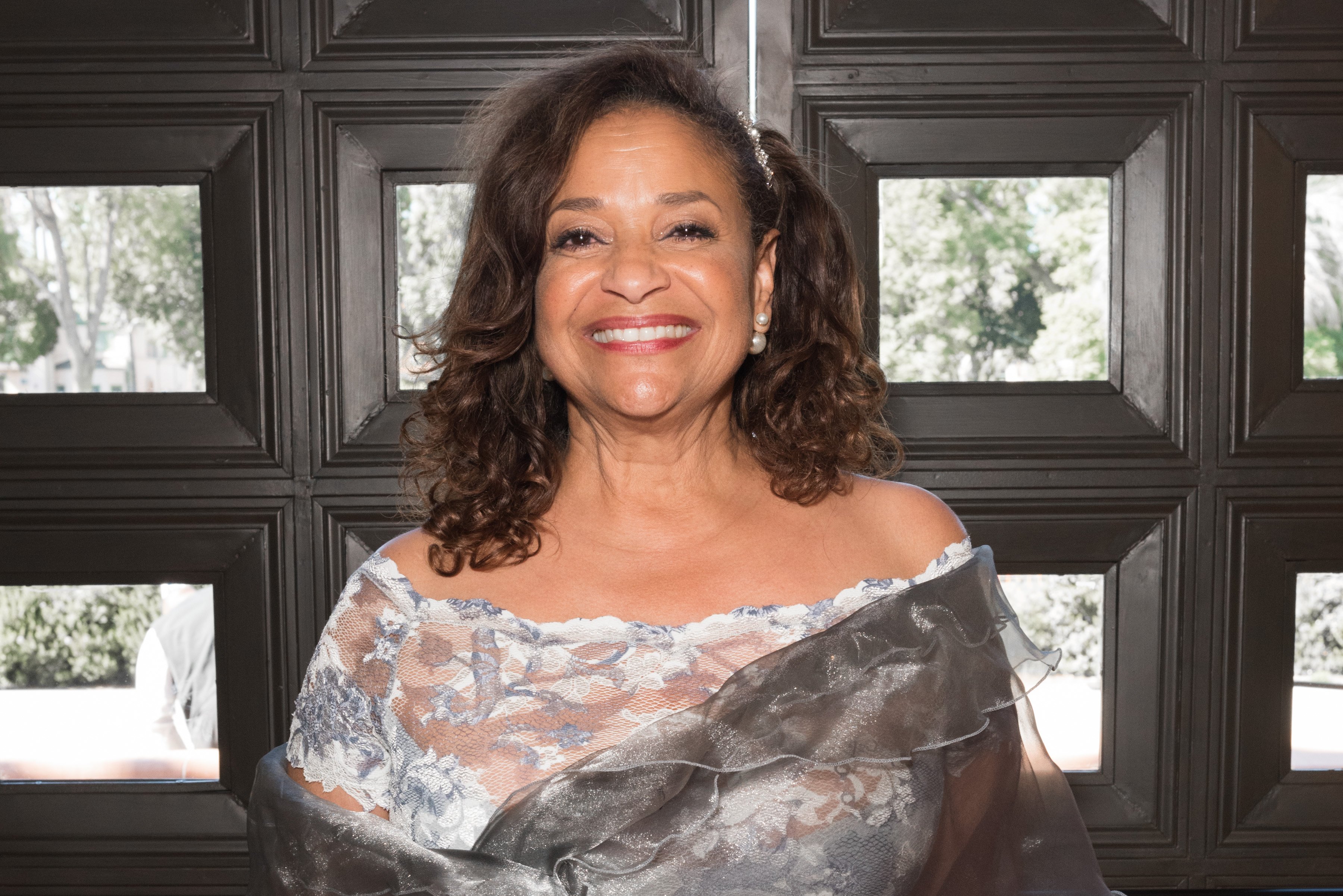 STILL THE SEXIEST!
No doubt Nixon, a former basketball player, could stop anyone on their tracks in his youthful days, given his good looks and impressive build even at 65. Little wonder he captured the heart of the iconic actress and songstress and successfully led her to the altar.
37 years later, Allen remains captivated by those amazing charms, which she considers second to none. Proving her husband's place in her life, the singer-songwriter shared a photo of them, visibly excited. Taking to her caption, the icon described her hubby as the sexiest man alive, saying:
"My husband is still the sexiest man alive!"
The shot showed Nixon, seated shirtless, with an adorable smile spread across his face as his wife, clad in a black top, wrapped her arm around his neck in an embrace.
The elderly couple exuded youthful vibrance as they portrayed their undying love and fondness for each other in one shot.
A LOVE THAT NEVER DIES
Allen and Nixon tied the knot in April 1984, shortly after the actress' divorce from ex-husband Win Wilford. Their love ride has only gotten better with time, evident in their loved-up posts and touching tributes to each other.
In celebration of their 37th wedding Anniversary, the pair shared emotional tributes on social media. Allen posted a photo of them posing together on the red carpets, along with a black and white throwback shot of them lip-locking several decades ago.
A year prior, fans went wild with admiration following Allen's tribute to her sweetheart in honor of their 36th anniversary. The post featured a clip of them waltzing on the dance floor during their 2016 all-white party to mark their 32nd anniversary.
Allen accompanied the throwback clip with a special message to the "love of her life," thanking him for being her forever dance partner. It gets better every time!
A FAMILY UNITED IN LOVE
Allen and Nixon have welcomed three children through their years together, including two boys and a girl. Their daughter Vivian Nichole Nixon is a famous dancer and actress, while Norman Nixon Jr. followed his dad's NBA footsteps and became a basketballer.
Their third child DeVaughan Nixon came from the NBA legend's previous relationship, making them an enviable family of five. The Nixons never shy away from displaying their familial bond on social media.
To mark Father's Day 2021, Allen shared a picture of herself and her husband posing together, utilizing the caption to extend heartfelt wishes to Nixon on behalf of herself and the kids.
She shared a second post featuring the couple and the three children looking happy together as they rang in the big day. In addition to their three kids, the couple are grandparents to two amazing youngsters from their daughter, Vivian.
WHO IS NORM NIXON?
Allen's husband is a retired NBA star who played professionally for twelve years across three teams. Before bidding the courts goodbye in 1989, Norm Nixon played for the Los Angeles Clippers, the Victoria Libertas Pesaro, and the Los Angeles Lakers.
Post-retirement, the Georgia-born icon became a talent agent under the Premier Management Group Inc.
Nixon's on-the-court escapades, coupled with his wife's successful Hollywood career as a singer, actress, producer, dancer, and songwriter, has left their names engraved in the hall of fame.